After 25 years in the gaming industry, Dynasty Warriors will be making its debut as a movie for the first time on Netflix. Netflix's Dynasty Warriors movie is entirely based on the game and a treat for its die-hard fans. So, what's the update on this upcoming live-action movie? When will it hit the big screen? What can you expect to watch and will answer many more questions like this below because honestly, we can't wait to watch it as well!
Netflix's Dynasty Warriors Release Date
Dynasty Warriors was first introduced as a game in 1997. Then, over the years, the game turned into a series of games with new updates and much more exciting twists. In fact, there are a total of 10 games for the Dynasty Warriors franchise.
After spending such a long time in the gaming industry and having a magnificent and huge fanbase, a live-action movie was always on the line. And finally, in 2016, it was made official that a movie for Dynasty Warriors is making. 
Finally, on 29 April 2021, Dynasty Warriors made its first debut in Hong Kong. Then just the next day, on 30 April 2021, the movie made its debut in China. But these were just two countries. So, the main question is when will the motion picture make its debut on Netflix. And be available for fans all over the world. Well, the answer is very soon, aka 1st July 2021.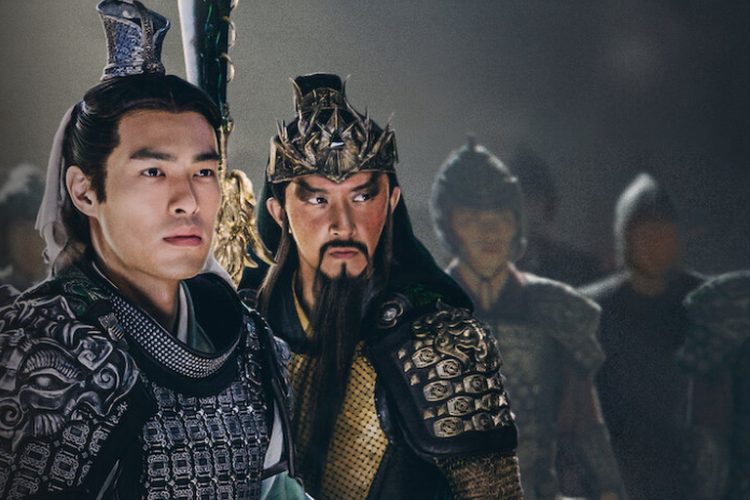 Cast
Directed by Roy Hin Yeing Chow, the movie has an amazing list of cast members, which include the following:
Louis Koo as Lu Bu

Kai Wang as Cao Cao

Ray Lui as Yuan Shao

Justin Cheung as Zhang Fei

Philip Keung as Zhang Jiao

Carina Lau as Master of the Sword Forge Castle

Suet Lam as Dhong Zhou

Tony Yang as Liu Bei

Coulee Nazha as Diao Chan

Geng Han as Guan Yu

Eddie Cheung as Chen Gong

Jonathan Chee Hynn Wong as Cao Ren
Dynasty Warriors Plot
The movie takes place in the late Eastern Han Dynasty era when Dhong Zou is supreme in all courts and commonality. He is greedy, oppressive, and completely unjust. However, this is exactly where the fun begins. 
All the heroes from the country will fight to change their fate and become the supreme in China. During this epic action-packed and thriller movie, viewers can expect to watch a couple of battles that shaped the future of China. These include The Yellow Turban Rebellion, Battle of Hulao Gate, Battle of Xiapi, Battle of Guan Du, Battle of Changban, and Battle of Red Cliffs. Overall, viewers can look forward to a movie that shows the essence of the game and shows the turning point of China.
Dynasty Warriors Trailer
Netflix has released the trailer for this action-packed movie. It can give you a glimpse of what you can expect in the movie, i.e., a movie that perfectly depicts the game.