National Treasure Season 2 is an American television series full of action and adventure. Season 1 of the action series was released in 2022 on the streaming service Disney+. National Treasure: Edge of History Season 1 had ten episodes. Moreover, double episodes premiered on 14th December 2022, followed by new episodes being released weekly.
Furthermore, now that season 1 has ended, the fans are curious about National Treasure season 2. The biggest question is, will National Treasure season 2 be renewed or canceled? For now, there is no word out for season 2 renewal.
National Treasure Season 2
Although season 1 ended just a few days ago, the fans are already looking to know about National Treasure season 2. As of today, Disney+ has not announced the National Treasure season 2 renewal, nor have they publicly mentioned the cancellation of the action TV series. Season 1 has left the audience wanting more. At the same time, the season finale ended with solving the first treasure hunt. However, the last episode left the room to move the story forward.
After watching the season finale, we know that the makers can move forward with National Treasure season 2. Nevertheless, we can not make any assumptions as there is no news about the show's renewal. We can be hopeful for National Treasure season 2; after all, who does not love some adventure and action-packed series? Viewers can watch season 1 on Disney+; all the episodes are available.
Big George Foreman Release Date Cast, Plot, Trailer, and Spoilers!
However, there is good news a third film of the franchise, "National Treasure," is also currently under production. The fans will be excited to know about another movie, so the future of the national treasure is not so dark. Moreover, there are chances that you will see some of your favorite characters from this series appearing in the third film alongside Nicholas Cage.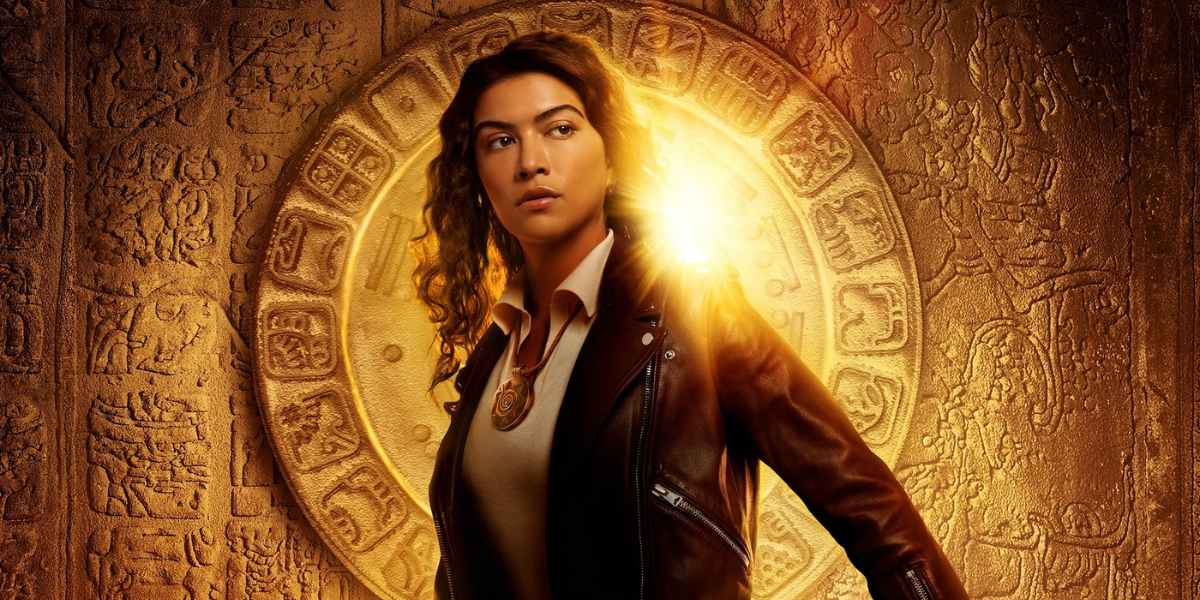 National Treasure Season 2 Plot
If and when season 2 returns, the story will continue from where it left off. The season finale closed the story of the first treasure hunt. However, the show's ending left the fans wondering what would happen next. Liam (Jake Austin Walker) discovers a tape recording towards the show's end. This recording contains information that hints towards another treasure. Moreover, everyone else also seemed eager to jump into action yet again.
Season 1 is based on the story of 22-year-old Jess Valenzuela. Jess's world turns upside down when she discovers an ancient treasure related to her father ( who died long ago ). She learns about this treasure when she meets a stranger who has a clue about the prize. Moreover, Jess uses her puzzle-solving talent, along with the help of her friend Tasha to try and break down the clue. As they both set on their journey to solve this puzzle, Jess and Tasha soon realize that they might not be able to do it alone. Furthermore, Billie is a callous black-market antiquities dealer, and he joins the girls on their hunt.
Mayfair Witches Season 2: The Mayfair Witches Renewed for Season 2
National Treasure Season 2 Cast and Crew
Jerry Bruckheimer and ABC Signature are the producers for the TV series, and Mira Nair directed the pilot episode for season 1. Although, no news has been released regarding the cast of National Treasure season 2. However, we expect the characters from season 1 to reprise their roles. The season 1 cast is:
Lisette Olivera plays the main role as Jess Valenzuela. She is a young DACA woman living in Baton Rouge who discovers that her late father is part of a secret treasure protectors' network.

Zuri Reed is seen as Tasha Rivers. She is Jess' best friend as well as a roommate.

Antonio Cipriano plays the character of Oren Bradley. He is Tasha's off-and-on boyfriend.

Jordan Rodrigues is seen in the role of Ethan Chao. He is Jess's oldest friend and someone who has feelings for her, and he is also Oren's roommate.

Jake Austin Walker plays the role of Liam Sadusky. He is a musician and works at a bar.

Catherine Zeta-Jones as Billie Pearce. He is a black market antiquities seller/dealer.

Lyndon Smith as Agent Ross. She is an FBI agent.
National Treasure Season 2 Trailer
The trailer for season 2 has yet to be released.