After the phenomenal success of Murder Mystery 2 fans are curious about its potential third part. This brings us to the main question; Has Netflix confirmed Murder Mystery 3? You'll read all about it in the article below!
Nick and Audrey kept the viewers hooked to their screens throughout the second part. So, it won't be a surprise if the creators bring them back for a threequel. As it is a confirmed hit. 
When will Murder Mystery 3 release?
Netflix has not confirmed Murder Mystery 3 for now. Which makes it clear that there is no release date for it. The second part got its renewal almost immediately after the first part's release. This was mainly because of how well-received it was. Despite this filming started quite late. However, that was because of the pandemic.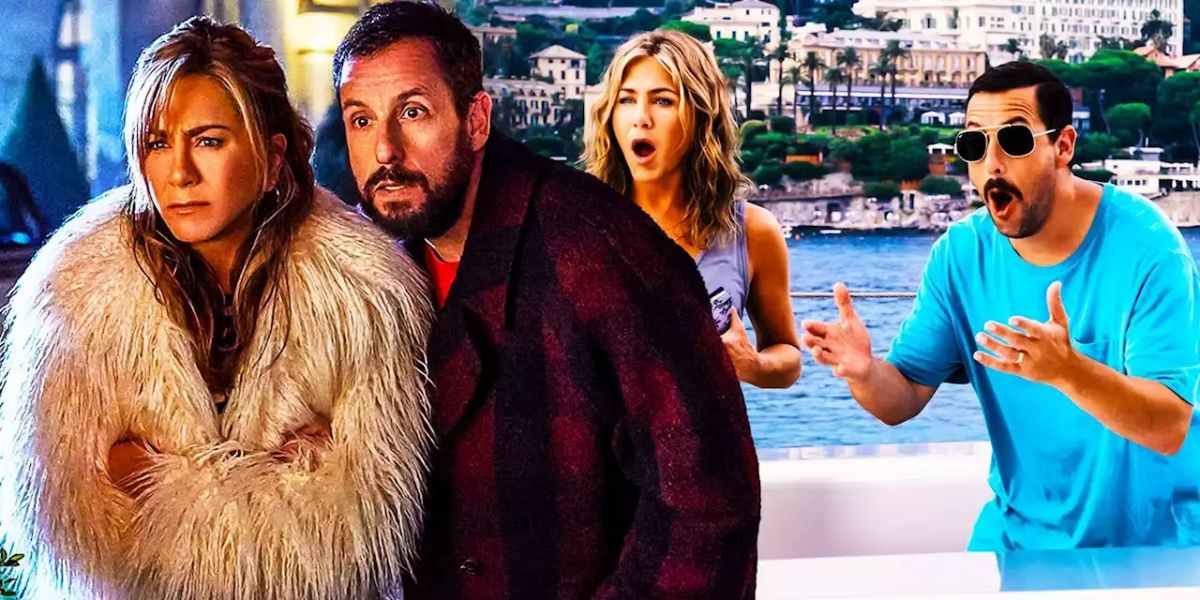 If you're curious about the cast of Murder Mystery 3 then there is no doubt that Adam Sandler and Jennifer Aniston will return as the main characters. Because without them the movie has a very low chance of working out. 
Zootopia 2 Release Date, Cast and Trailer
But now the question arises have the stars talked about the possibility of a third movie? We are glad to report to you that Adam Sandler has shown interest in Murder Mystery 3! According to screenrant, Sandler and Aniston both spoke positively about the third movie. Adam Sandler mentioned that he would love to have Shaquille O'Neal in it. 
Knowing Sandler and Shaquille, it will be a delight to see both of them working together on a project. However, this is not confirmed yet! Sandler just shared his thoughts. 
Both lead actors suffered injuries on the set. So, will this make them rethink their involvement in the third movie? Well, we do not have any answer to that question for now. So, that was everything that you needed to know about Murder Mystery 3. For more such information stay tuned! 
Ginny and Georgia Season 3 Release Date: Has Ginny and Georgia been Renewed for Season 3?