Bob Odenkirk is ready to return to our screams with AMCs latest series, Lucky Hank. Odenkirk, previously known for his work in the blockbuster series Better Call Saul and Breaking Bad, is back with another banger show. 
The upcoming series is based on the 1997 novel Straight Man by award-winning writer Richard Russo. The showrunners Paul Lieberstein and Aaron Zelman decided to turn the novel into a potentially hit television series. They also serve as the show's executive producers alongside Richard Russo, Naomi, Bob Odenkirk, and Mark Johnson. The show's directors are Peter Farrelly, Daniel Attias, and Jude Weng. 
Now, with the release date just around the corner, AMC revealed all the exciting news about its upcoming show. We know everything from the trailer to the release date and the show's cast. So continue reading ahead to find out more. 
Release Date and Episodes 
Free your Sunday because Lucky Hank premieres on AMC on 19th March 2023. You can also stream the show on AMC+, as the episodes will release on the same day.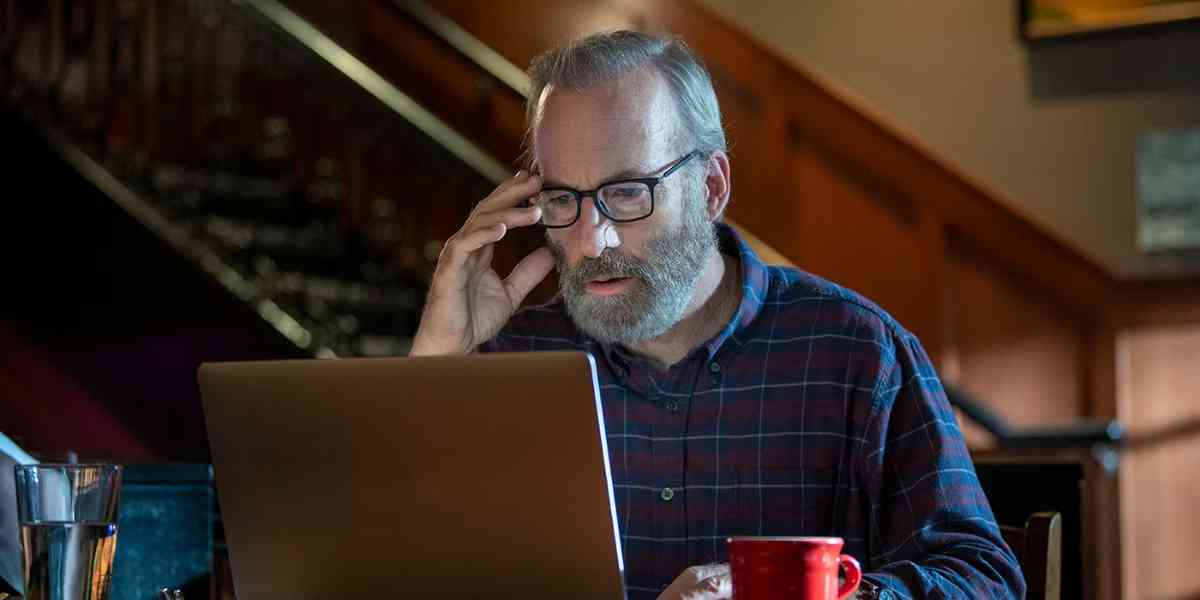 Related: Wicked part 1 movie moves up release date to Thanksgiving
Moreover, according to the creators, eight episodes will be in the show's pilot season. Each episode will have an approximate runtime of 40-60 minutes, and one episode will be released each week. 
Cast For Lucky Hank
Besides promising showrunners, Lucky Hank also brings forth a stellar cast of prominent television faces. The following cast members will grace the screen:
Bob Odenkirk as Lucky Hank

Mireille Enos (The Killing) as Lily Devereaux 

Oscar Nunez (The Office) as Dean Jacob Rose

Tom Bower (Die Hard 2) as Hank's estranged father William Henry Devereaux Sr. 

Kyle MacLachlan (Twin Peaks) as Dickie Pope -the college president

Chris Diamantopoulos (Silicon Valley) as Lily's ex-Tom Loring

Diedrich (Space Force) as Tony Conigula

Olivia Scott Welch (Fear Street) as Julie Devereaux

Sara Amini (CSI: Vegas) as Meg

Cedric Yarbrough (Reno 911!) as Paul Rouke

Suzanne Cryer (Silicon Valley) as Gracie DuBois
The Storyline for Lucky Hank
Related: How to Watch The Mandalorian Season 3?
The show's main storyline follows the life of protagonist William Henry "Hank" Devereaux Jr. He is the head of the English department at Railton College – a poorly funded college in Pennsylvania Rust Belt. 
Since the show is a narrative, we see William telling his life story. He considers himself to be a "difficult man" and often tends to hide behind this self-proclaimed image of his. In contrast, we have William's wife, Lily Devereaux, the vice principal of a high school in the town, who is more "unflappable" and "grounded" than her husband. 
In the show, we see Hank going through his mid-life crisis and struggling to keep the school and his life together. At the same time, his wife, Lily, thrives in her career and decides to reinvent and rediscover herself. Both parents try hard to parent their adult daughter and keep her on track; however, Lily plays a more significant role. 
Trailer 
With the show just a few days from its release, we have an official trailer for Lucky Hank. The 1-minute 53-second trailer was released a month ago on AMC+'s Youtube channel. Currently, it has almost 4 million views. 
Although, this isn't the first trailer for Lucky Hank. AMC also made sure to keep our excitement level high by dropping teaser trailers before this. The minute-long teaser trailer starts with Hank's voice narrating the scene. We see Odenkirk in a more aged look, supporting a white beard, glasses, and a receding hairline. If you think of an English Professor, this is the look that would come to your mind, so the costume team absolutely aced this bit. 
Related: What Is Anthony Ciccone Cause Of Death?
The show generally has a serious vibe to it. However, it also has some dark humor dispersed to ease the high tension. 
Judging by its trailer, Lucky Hank seems like an up-and-coming show. Looks like Liberstein and Zelman are ready to drop another hit television series, and we cannot wait for it.