Based on Octavia E. Butler's bestseller novel, Kindred Season One has officially landed itself on FX! Though fans who were already taken with the compelling story-line of the sci-fi novel and are now deeply moved with its impressive television adaptation, are demanding to have Kindred Season 2 at their hands to once again delve deep into the atrocities of the past and its impact in the present time.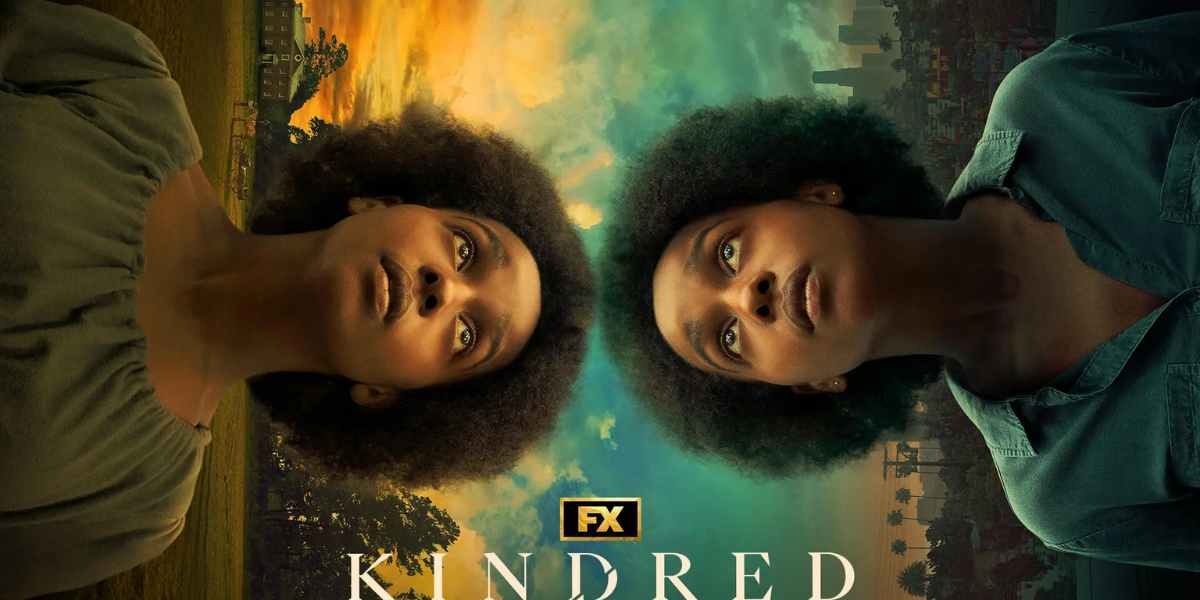 However, the main question that arises here is whether Kindred even getting a second season in the first place or is there a lack of interest from the creative team?
Well, fear not! Here are all the details that you need to know about Kindred Season 2; whether it is renewed or cancelled, what is its potential release date, who is the cast and is the trailer out or not.
Just keep on reading the article to find answers to all of your burning questions!
Is Kindred Season 2 Renewed or Cancelled?
Kindred Season 2 has neither been renewed nor has it been cancelled by the concerned authorities yet.
But you do not have to worry folks! As it is not because the stewards of the franchise are considering  discontinuing the show for good, but mainly because it is too early to expect a renewal announcement from the officials as of now, since its first season just made its debut only a few days ago (on the 14th of December).
Other than that, the showrunner of the show, Branden Jacobs-Jenkins herself has made it quite clear that they are not only planning for the second season of "Kindred" but are also aiming for more seasons in the future:
"The writers and I are working very hard on the plans for Season Two. We have a lot planned for Season Two, Season Three, and Season Four. But we need people to watch the show so that we can get our second season. I always encourage people to read the book, though if you don't want to spoil it for yourself, definitely don't keep reading. But yes, there are plans for season two. Big dreams."
Thus, fans just have to wait and be patient as it usually takes a while till the renewal is finally made. Since many factors have to be considered and numbers have to be taken in for the series to be given a green-light for the second season as the overall performance of season one matters the most in this regard.
So, what are you all waiting for? Do not forget to watch the first season of Kindred on Hulu now!
What is Kindred Season 2 Potential Release Date?
Considering its previous release schedule, we can expect Kindred Season 2 to be released in the late 2023 or in the early 2024.
However, till the renewal window for the television series is officially opened, we can not say much in this matter at hand as anything can happen.
What Could be the Plot of Kindred's Second Season?
The first season of Kindred concluded on a devastating note: Dana's boyfriend Kevin being stuck in pre-Civil War Maryland while anxious Dana is in modern-day Los Angeles trying to look for ways to rescue him but with no avail.
It is an obvious fact that the plot for the second season will continue on from this maddening cliff-hanger and many people who have already read the novel might have an exact idea where the story will take off from there on.
However, those who are unfamiliar with the book should expect the following events to take place in Kindred Season 2:
After a visit from her aunt, our leading lady "Dana" will be prompted to thoroughly search her old family Bible where important information concerning her ancestors was inscribed in it.
By doing that, she happens to find out that one of her ancestors is "Alice Greenwood" who will have a child with Rufus Weylin that will directly start-off her family line.
Rufus Weylin also happens to be the reason behind her constant push and pull between present-day California and a nineteenth century plantation related to her ancestors.
She seems to be pulling back in time to save  his life over and over again as he has to be kept alive so that her family line can continue and her own existence is guaranteed.
Up till now, the first season has covered all the first three chapters of the novel "The River, The Fire, and The Fall" and the showrunner and the creator of the show has disclosed that they plan to further "try to expand the cosmos and inhabit these chambers that are pretty little in the book."
Thus, there is more to come as we will be witnessing Dana's time travelling once again to safe her lover "Kevin" (who was forced to acclimate a significant portion of his existence in the past) as well as encounter an adult Rufus who is turning out to be more like his oppressive father.
However, there have been some major changes made in the series that are in contrast to the novel. For instance;  the current time period is set to 2016 rather than 1976, Dana and Kevin are not married but in a new relationship, Dana's mother Olivia is added as a new character who also time travels. Hence, there is a high chance that there might be some other changes that may deviate from the book too in season two.
Who are the Cast Members and Characters for the New Season?
Without a doubt, the majority of the original cast members will be returning to reprise their roles in  the upcoming second instalment of the show.
Following are their names and the characters that they will be portraying in the near future:
Edana (Dana) James as Mallori Johnson
Micah Stock as Kevin Franklin
Ryan Kwanten as Thomas Weylin
Gayle Rankin as Margaret Weylin
Austin Smith as Luke.
Other cast members may also feature:
David Alexander Kaplan as Rufus Weylin
Sophina Brown as Sarah
Abigail Shannon as Alice Greenwood /Jackson
Christopher Farrar as Nigel
Sheria Irving as Olivia
Lindsey Blackwell as Carrie
Eisa Davis as Denis.
Though we do not know if there will be some new faces joining in as the cast for the second season as there have been no new casting announcements made by the FX productions.
How many Episodes are there going to be?
Considering the fact that the first season consisted of a total of eight episodes, it is safe to say that the second season will also have the same number of episodes.
Where to Watch Kindred Season 2?
Like its first season, Kindred Season 2 will be exclusively available to watch on Hulu Network only.
Is there a Trailer out for Season Two?
No, the trailer for the second season of Kindred is not available yet as teaser trailers are usually released a week or two prior to the season's official debut and as of now we do not even have the renewal announcement.