The hit mystery thriller from France has American fans looking out for Astrid: Season 2 to air in their country. The show has successfully aired three seasons in France; it is the home country with a fourth season on its way for 2023. The show's success allowed it to expand its horizons and get aired on US and Canadian channels to access a bigger audience.
Astrid, in this show, is a woman with Asperger's Syndrome on the autism spectrum. She has been working as an archivist and documenting data for the criminal department of the local police. Raphaelle, in the series, is a single mom who works at the police station as a commander. Because of Astrid's love of puzzle-solving, she and Raphaelle get closer together when Astrid helps her solve a triple murder case.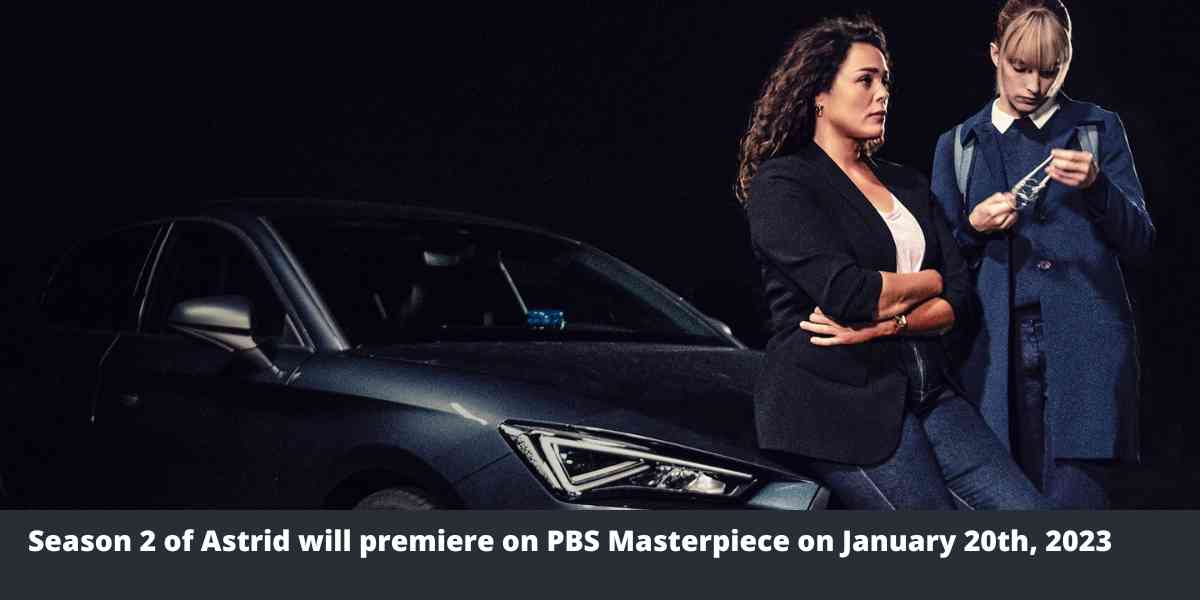 As the show progresses, the duo continues solving many issues and fighting crimes. This companionship brings Astrid and Rapageele closer together as they each tackle their problems in life and their emotional traumas, along with bringing along justice.
Astrid: Season 2 Release Date
Astrid: Season 2 is set to release on PBS Masterpiece Prime Amazon Channel on the 20th of January, 2023. The hit European series show makers have decided to release the second season of the mystery series in the western hemisphere, USA and Canada. Initially, the show is set to release the fourth season in 2023 on the french channel France 2.
Astrid: Season 2 Plot
Just like in the first season, the duo consisting of Astrid and Raphaelle comes together to solve different criminal cases that arise.
The new season's first episode focuses on the murder of a hotshot lawyer who got killed in front of witnesses who confusingly did not hear or see anything.
The second episode then explores the murder of a Japanese art gallery owner whose murder weapon is a saber sword.
The next episode focuses on a complex murder in a highly secure factory where the culprit somehow escaped.
The fourth episode shows the murder of a young man working for a radio station.
For the fifth episode, things get more tricky as witchcraft gets involved. The duo has to solve the murder case of a young mother who has just given birth. The baby also vanishes to add to the mystery. And the evidence is left behind of shamanic rituals performed at the murder scene.
In the sixth episode, things turn around when the duo has to solve an assassination of an Orthodox Jew now. They come across a murder committed under the orders of Golem, a clay creature from mythical times.
For the seventh episode, the duo moves away from murders as they solve a case where a man has a fit of delirium during an auction session.
For the eighth episode, the duo moves away from somewhat solving mysteries to helping a woman clear her name and prove herself innocent when faced with murder charges.
Astrid: Season 2 Cast
The hit TV series from France has to accredit its success to the beloved cast. The duo of Astrid and Raphaelle and their journey as they fight crimes resulted in a budding friendship between them. Fans cannot help but adore the companionship between the two and the support they give each other.
Lola Dewaere as Commander Raphaëlle Coste

Sara Mortensen as Astrid Nielsen, a documentatist

Geoffroy Thiebaut as Alain Gaillard, director of criminal documentation and a mentor to Astrid

Laurent Levy, Astrid's coworker

Benoît Michel (Bright-Eyed Revenge) as Nicola, Raphaëlle's police partner

Melden Yacoubi (Girlsquad) as fellow flic Arthur

Jean-Louis Garçon (Family Business) as their boss, Commissaire Carl Bachert

Husky Kihal (Out of Frame/Hors Champ) as medical examiner Henry Fournier

Jean Benoit Souilh (Munch) as William, leader of the AAA (Aide aux Autistes Adultes) support group meetings that Astrid attends

Timi-Joy Marbot (By the Grace of God) as Théo, Raphaëlle's son

Bruce Tessore as Julien Frédéric, chief technician of the scientific police

Hubert Delattre as Prosecutor Mathias Forest

Aliocha Itovich as Angus Nielsen, Astrid's father

Elizabeth Mortensen as Mathilde Nielsen, Astrid's mother

Kengo Saito: Tetsuo Tanaka, nephew of Astrid's grocer and then Astrid's boyfriend
Astrid: Season 2 Trailer
Season 2 of the show Astrid has a trailer from when it was released first in 2021 on French channels. Fans can watch that trailer to get a preview of what the second season of the French show will bring to them.