Ever since the news of the death of the country singer has gotten out, fans have been eager to know Keith Gattis cause of death. The sudden death of the 52-year-old has no doubt shocked many and left others in mourning. So, if you are one of them, keep on reading to know why Keith Gattis passed away.
Keith Gattis Cause Of Death
Unfortunately, country music singer Keith Gattis passed away at 52 on Sunday, April 23, 2023. Moreover, Keith Gattis cause of death has been confirmed. The late singer died in a tractor accident. No other details of the tractor accident have been given by his family. 
In response to this tragedy, a GoFundMe campaign was started by Keith's friends to support his wife and children in the aftermath of his death. The campaign's goal was to raise $300,000, which would help alleviate his family's financial burden.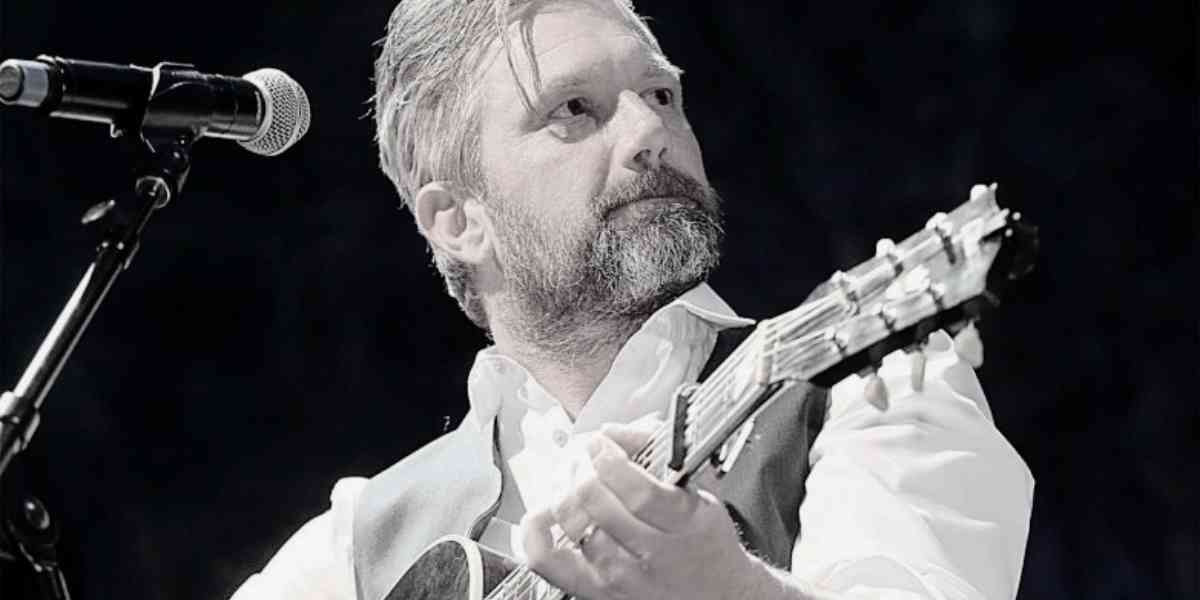 Tribute To Keith Gattis
After he died suddenly, several music artists, producers and fans took to social media to pay tribute to the legend. Here are some of them.
Related: Harry Belafonte Cause of Death: 96-Year-Old Found Dead at His Home
Craig Wayne Boyd, an American country singer, expressed his grief and shock over the passing of his friend Keith Gattis on Facebook. In his post, Craig Wayne shared that he was "dumbfounded" by the news of Keith's death and spoke highly of his many talents. Wayne also praised Keith by referring to him as a fantastic guitarist, writer, producer, entertainer, and, most of all, a human being. He described Keith's guitar playing as having a "signature sound" and mentioned that he had the privilege of having Keith lend his guitar grit to his album, "I Ain't No Quitter". Craig Wayne's message ended with a request for people to keep Keith's family in their prayers during this difficult time.
Wade Bowen, a fellow musician and friend of Keith Gattis, took to Instagram to express his deep sadness over the passing of his dear friend. In his heartfelt tribute, Wade spoke about Keith's many talents and the impact he had on his life and the lives of others. Wade described Keith as a "guitar slinger" who was highly skilled and had a unique sound that made him stand out.
Related: Outer Banks Season 4 is Renewed: Netflix
He further wrote that Keith was an underrated producer and a songwriter who was never afraid to tell someone when a line was no good. Keith was also a mentor and friend to Wade. He was a big brother and a little brother all at once, taking care of Wade when needed and teaching him valuable lessons. Wade admired Keith's stubbornness and willingness to take risks.
Despite Keith's flaws, Wade loved him through all versions of himself and was proud to call him his friend and brother. Finally, Wade ended his tribute by expressing his love for Keith and how much he will miss his infectious laugh. He knows that Keith is now at peace and looks forward to seeing him again someday. 
Dwight Yoakam, a singer-songwriter Gattis worked with, took to Twitter to pay tribute. He wrote," I was deeply saddened to hear yesterday of the sudden and tragic accidental death of a dear friend and former musical colleague Keith Gattis."
Who Is Keith Gattis?
Keith Gattis was an American country music singer, songwriter, and guitarist. He was born on May 26, 1970, in Texas, USA. Gattis began playing the guitar at a young age. 
He later moved to Nashville, Tennessee, where he signed a record deal with the RCA Nashville record company. He quickly gained popularity in the country music world with songs like Real Deal and Little Drops of My Heart. 
Related: Don Shane Died at 70: What is Don Shane Cause Of Death?
Despite his rising fame, Keith Gattis reportedly had limited commercial success with the two tracks. He eventually moved to the West Coast and began working as a sideman for artists. While working as a sideman, he performed with artists like Dwight Yoakam, Randy Travis, and George Jones. 
Gattis released his debut album, "Big City Blues," in 1996 and went on to release three more solo albums: "Keith Gattis" (2003), "Rednecks & White Socks" (2005), and "Tennessee Thunder" (2013). He and Kenny Chesney collaborated on the song "When I See This Bar," which Chesney released in 2013. Gattis also contributed to George Strait's songs "I Got a Car," "Let it Go," and "Goin' Goin' Gone."
Keith Gattis cause of death has truly shocked us all and showed everyone how unpredictable life is. Furthermore, the late country singer is survived by his wife and two children.