Colleen Hoover's best-selling novel, It Ends with Us, is being transformed into a movie with an unchanged name. The intriguing storyline of the novel has prompted several filmmakers to embody readers' imagination, and now finally, Justin Baldoni–an actor and director, is giving Colleen's novel the visual representation it deserves. So, if you are a fan of the book and are looking to find out about It Ends With Us movie release date and all other details, keep on reading.
It Ends with Us Movie Release Date 
Currently, there is no official announcement regarding the It Ends with Us movie release date. According to sources, the movie may release towards the end of this year or in the early months of 2024. 
Also, Colleen Hoover's fans expect the It Ends with Us trailer to launch early this year, as the movie has been in production for quite some while. However, nothing can be revealed with certainty until the official announcement by the makers.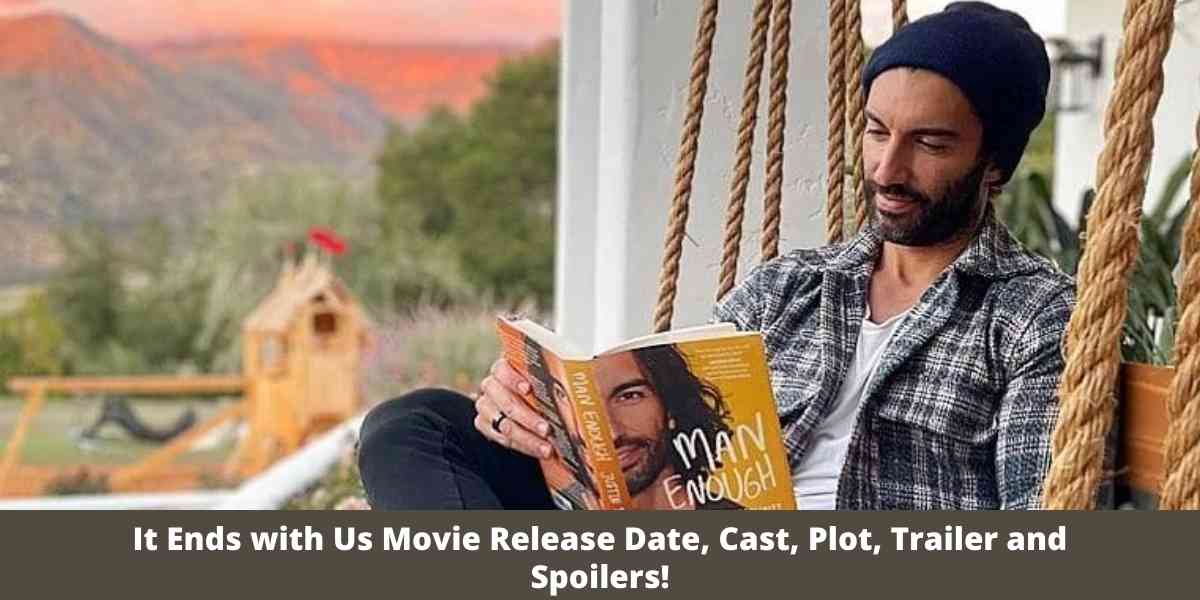 Related: What is Chance The Rapper Net Worth?
The Cast for It Ends with Us 
Unfortunately, the complete list of cast members has yet to be revealed; however, only two actors— Justin Boldin, and Blake Lively, have been confirmed for the adaptation. Moreover, Blake Lively will play the role of Lily Bloom, while Justin Baldoni will appear as Ryle Kincaid. Fans hope the two well-known celebrities will emerge as a prepossessing couple on screen. The creators might share more details regarding the cast once the It Ends With Us movie release date is announced.
Manifesting the Plot and Spoilers of It Ends with Us 
Related: Boruto Episode 232 Release Date, Promo, Leaks and Spoilers
The movie is based on a 2016 novel of the same name written by Colleen Hoover, who has also been playing a significant role in its making. This is why we think that there won't be any significant changes or differences between the two art forms. 
It Ends With Us will revolve around Lily Bloom, a recent college graduate who relocates to Boston to start a new journey in her life. Lily's mental health is unstable due to witnessing the constant abusive behavior of her father towards her mother all her life. Also, the mother-daughter relationship is precarious, as the mother endured physical and emotional torture in her marital life. Lily, the daughter of an abusive man, did not get the fatherly love she deserved, making her long for attention.
Moreover, given the insights of Colleen's autobiographical notes, we also dwell in Lily Bloom's distorted world. The protagonist faces emotional traumas, including her mother's vituperative marriage, her father's demise, and the split up with Atlas, LiLy's childhood love. 
Related: Young Sheldon Season 7: CBS Renewed the Series Through to a Seventh Season
Immediately after college life, Lily inadvertently follows in the footsteps of her mother when she falls for neurosurgeon—Ryle Kincaid. Without a doubt, Lily Bloom suffers from the Electra complex. She constantly searches for the love her deceased father cannot shower her with. She struggles to find a father figure in her beloved. Further, for Atlas, her passion never dies. Atlas also challenges Lily's relationship with Ryle after reappearing in their lives.
Nevertheless, Lily and Ryle exchange "naked truths," agreeing not to hide anything from one another. In due course, they acknowledge that they find each other attractive, but Ryle persuades the girl to have a casual fling to give the story a twist. On the contrary, Lily demands commitment.
One night, Ryle reminds Lily of her father's treatment when he accidentally drops a casserole, and he indignantly thrusts her to the ground because Lily erupts into laughter. The innocent lady accepts his apologies but forewarns him that she will leave if he ill-treats her again. The story breathes on the portrayal of an abusive relationship, which ends with them! Who ceases the violence, and who stands out more strongly? You will have to watch the movie to know the answers to all these questions.
We will update more information regarding It Ends With Us movie release date, cast, and trailer as soon as we get it. So stay tuned!