Numerous rebels participated in the U.S. Capitol incident of 2021, but one name, in particular, has gotten a lot of attention; Jessica Watkins. She is a former Army ranger and member of the Oath Keepers, an extremist rebel group. Watkins has been in the spotlight for quite some time now as she faces legal consequences for her actions in the Capitol attack. Amidst these discussions, one important question has emerged— Is Jessica Watkins transgender? Did she leave the army due to this reason? Let's take a deep dive into Jessica Watkin's gender identity and current legal hearings. 
Is Jessica Watkins Transgender? 
The answer to is Jessica Watkins transgender is yes! She came out in 2022, after which her parents disavowed her.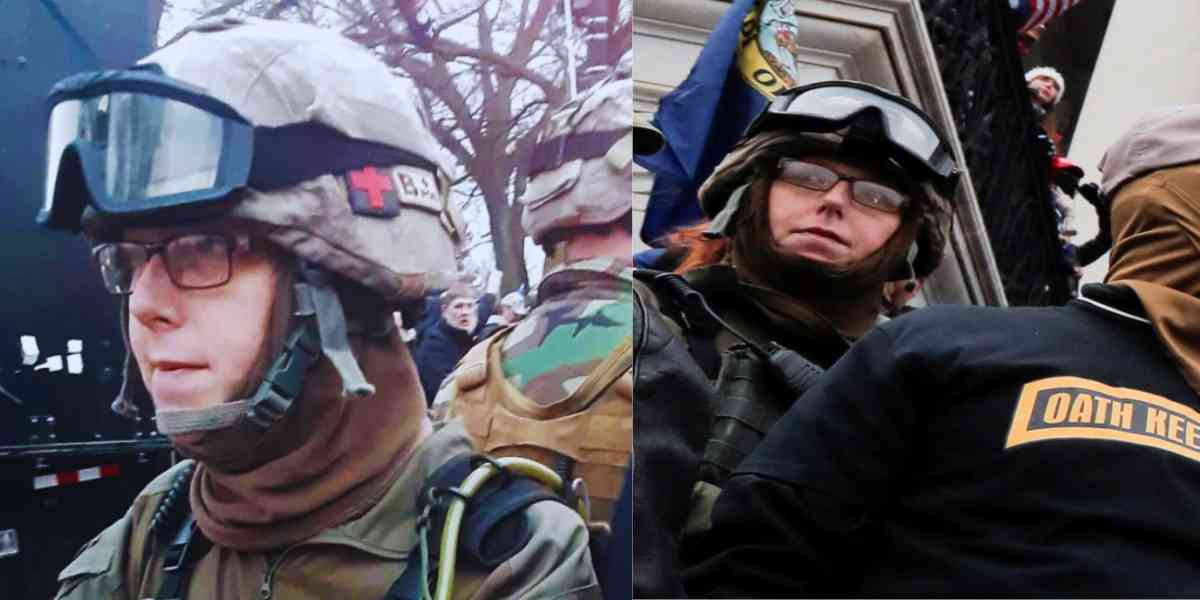 Related: Who Is Carol Burnett Husband? All About Her Marriages and Children Amid 90th Birthday Celebrations
Watkins has spoken about her struggles as a trans woman time and again. She even blames it for leading her to fear, paranoia, and conspiracy theories that ultimately clouded her judgment and caused her to make some rash and violent decisions. 
Who Is Jessica Watkins? 
Jessica Marie Watkins was born in the early 1980s. She is an Army veteran and an ex-leader of the Oath Keeper. She even worked as a firefighter and medical technician when she lived in North Carolina. 
Watkins has been found to be guilty of playing a significant role in the Capitol Attack of 2021. Investigators discovered several records, videos, and social media evidence showing her part in the attack! However, she not only took part in the attack but also played a role in coordinating it, as per the prosecutors. Moreover, while raiding her house, FBI agents found several firearms, makeshift batons from cut pool sticks, and medical supplies. 
Related: How Pedro Pascal Has Rose To Be One Of The Most Prominent Figures In Modern Pop Culture
CNN reported that her emotional testimony focuses mainly on the struggles she faced as a transgender person in the military that led her to believe in several conspiracy theories. 
The judge responsible for her case acknowledged her hardships, saying that her "story itself shows a great deal of courage and resilience." However, they added that she should've used her identity as an army veteran and a transgender woman to become a role model instead of a riot leader. 
Related: Gary Kent Died at 89 – What is Gary Kent Cause of Death?
Watkins is facing 8.5 years in prison because of the January 6th, 2021, charges against her.