If you consider yourself a pop-culture enthusiast, you'll probably already be all too familiar with Pedro Pascal. It's no secret that Pascal is currently on the tips of everyone's tongues, but how exactly did he get there? 
Breakout Roles
First and foremost, let's start with the obvious: most readers will be acquainted with Pascal's legacy through his involvement with one of the biggest franchises on earth. Star Wars fans have widely praised Pascal's depiction of Din in The Mandalorian, one of many spin-offs from the original Hollywood blockbusters.
Unsurprisingly, a whole new generation of viewers has been lured into the Star Wars universe due to Pascal's popularity. Critics have applauded his stoic yet nuanced characterization of the titular character, and we can't help but wonder who will follow in his footsteps and fill his shoes when the time comes.
Pascal isn't the first A-lister to feature in a Star Wars production. Still, it's interesting to consider that other household names like Al Pacino, Jodie Foster, and Kurt Russell have also been previously associated with the franchise, at least according to PIA's blog piece. So, why did they pass up the opportunity? While the franchise has blown up in recent decades, the first film was absolutely panned by critics upon release, to the extent that Lucas anticipated there would be no sequels.
Thank God that wasn't the case.
Pascal was first seen to gain popularity and acclaim for his part in the hit television series Game of Thrones. Pascal's ability to command the screen and capture the essence of Oberyn Martell's complex personality made him a standout in the series.
Pascal continued to impress with his portrayal of Javier Peña in the Netflix series Narcos. Narcos explored the world of drug cartels, which arguably has an important place in pop culture.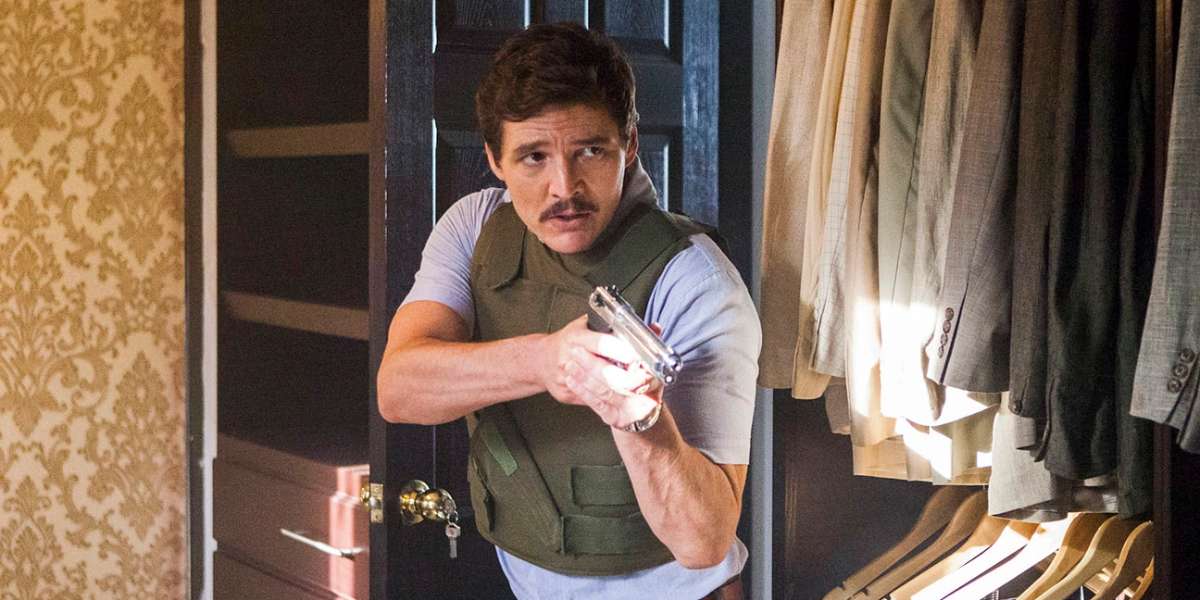 Versatility
What's more, Pascal is no type-cast actor. Pascal has been able to demonstrate his versatility in roles. He seamlessly transitions between different genres and mediums, from television to film. This adaptability has allowed him to reach a wide audience and showcase his range as an actor.
One aspect that contributes to Pascal's versatility is the star's language proficiency. Highsnobiety reported how Pascal is fluent in both English and Spanish. This linguistic versatility has allowed Pascal to expand his opportunities and explore a range of cultural characters from different backgrounds and contexts. Such adaptability in his characters and genres only further contributes to his rise to be one of the most talked about actors of the modern day. 
Social Media Presence
And arguably most importantly, Pascal has been seen to have a strong social media presence that has only added to his appeal amongst young fans.
Not only does Pascal use platforms such as Instagram and Twitter to engage with fans and share behind-the-scenes content, but he also, unbeknownst to him gives us all the content we need by just being his iconic self.
For example, what Pascal chose to wear to the May 2023 Met Gala sent the internet into a red-hot frenzy. Esquire noted that Pascal only needs to do just about anything, and fans will go wild for the actor – rightfully naming him the 'Internet's daddy.'
We Love You, Pascal
To sum up, there's no one or even three reasons why Pedro Pascal has become so popular. His remarkable talent, versatile range, and genuine charm are just a few of the many ways he has carved a special place for himself in the entertainment industry and the hearts of his fans.
We can confidently say that we're waiting patiently with bated breath for his next steps. As we're sure that you are also.