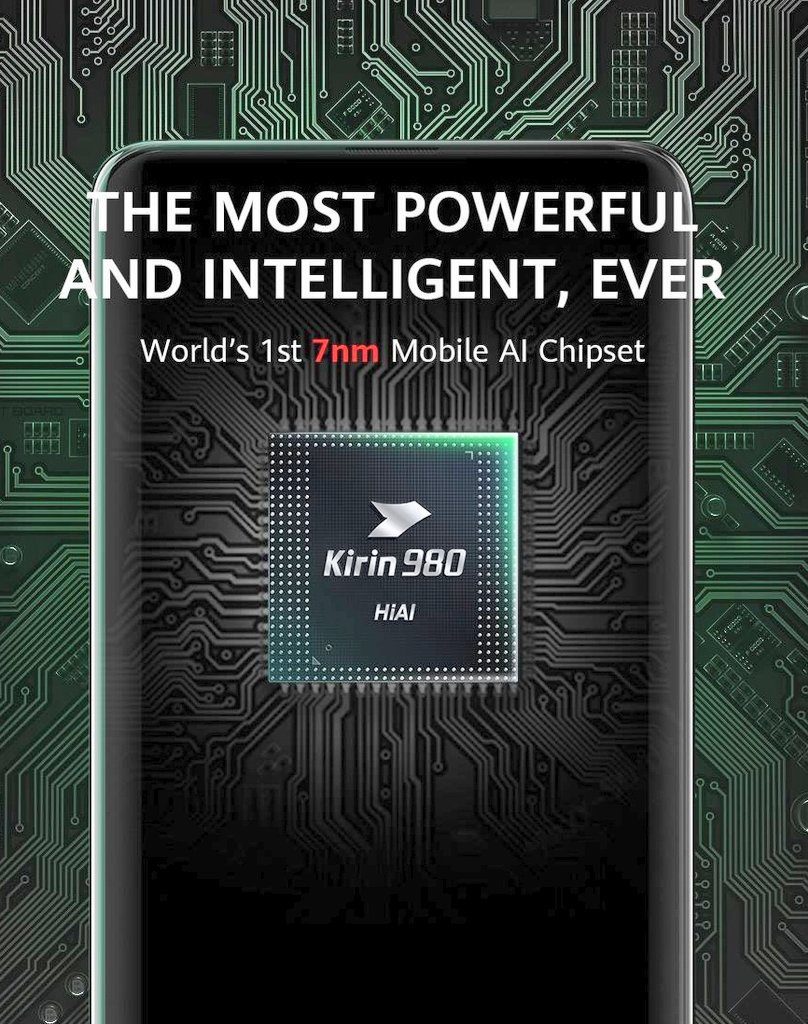 Richard Yu of Huawei presented at IFA 2018 his new generation SoC, the HiSilicon Kirin 980! It is the first announcement of a processor based on the manufacturing process of 7nm!
There are more than 6.9 billion transistors in a square centimeter, which is undoubtedly an impressive achievement. It consists of a new CPU, GPU, and even a new improved NPU among other components. Thus, the Kirin 980 will be far more powerful and efficient than Huawei's previous generation.
In this field, the new Kirin 980 features the latest ARM high-performance cores, the Cortex-A76! In parallel, also has 4 cores Cortex-A55 of low power consumption, for tasks less heavy. Since the Kirin 970 'old man' features Cortex-A73 high-performance cores, this is Huawei's first processor capable of using ARM's 'DynamIQ' technology! In order to use all 8 cores in a very powerful cluster.
However, the processor is separated into two high-performance cores and two cores of high-efficiency Cortex-76! In parallel, it also has 4 cores of low consumption Cortex-A55. That said, Huawei has also developed its own 'Flex-Scheduling' technology to manage the workload extremely efficiently.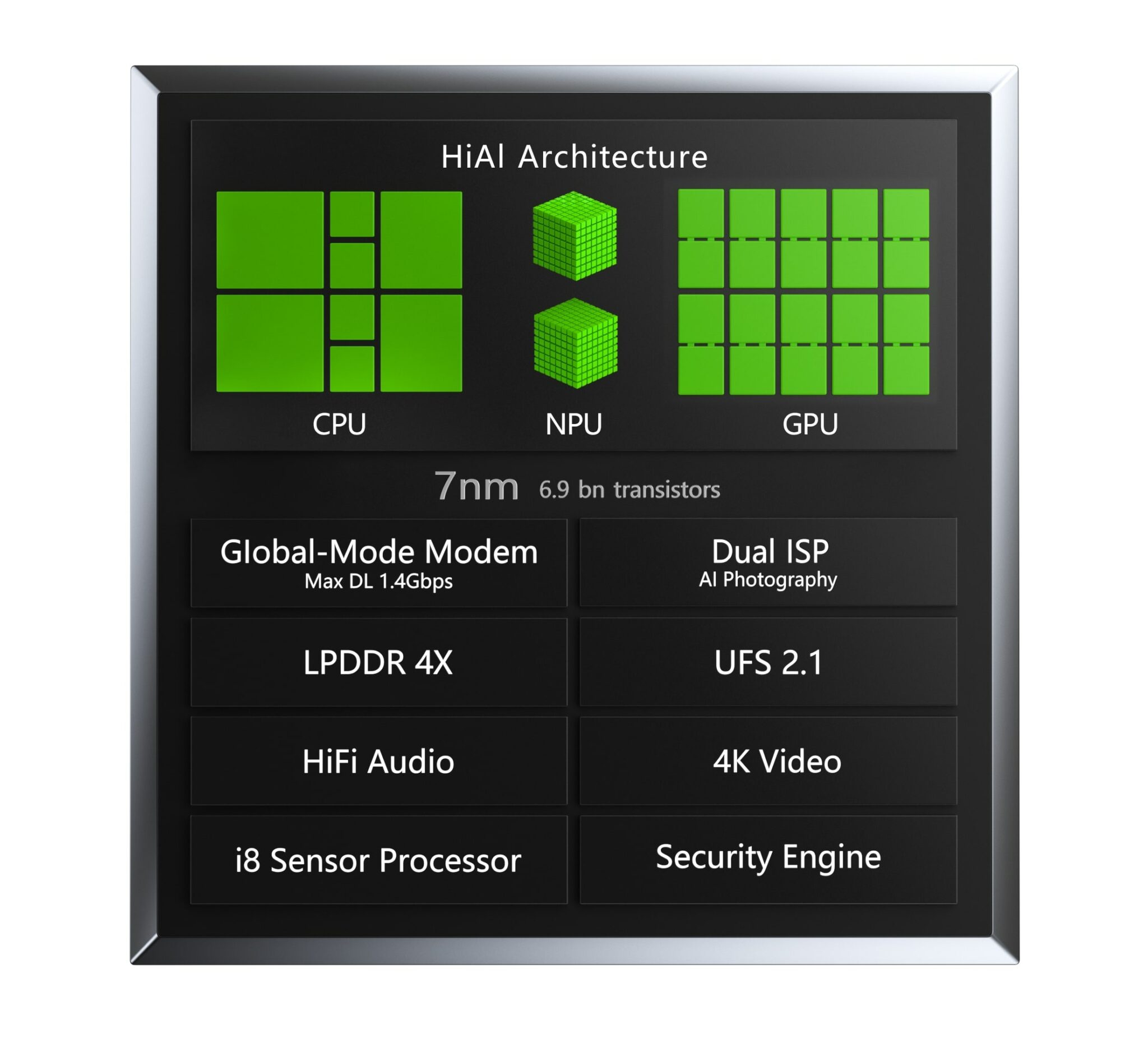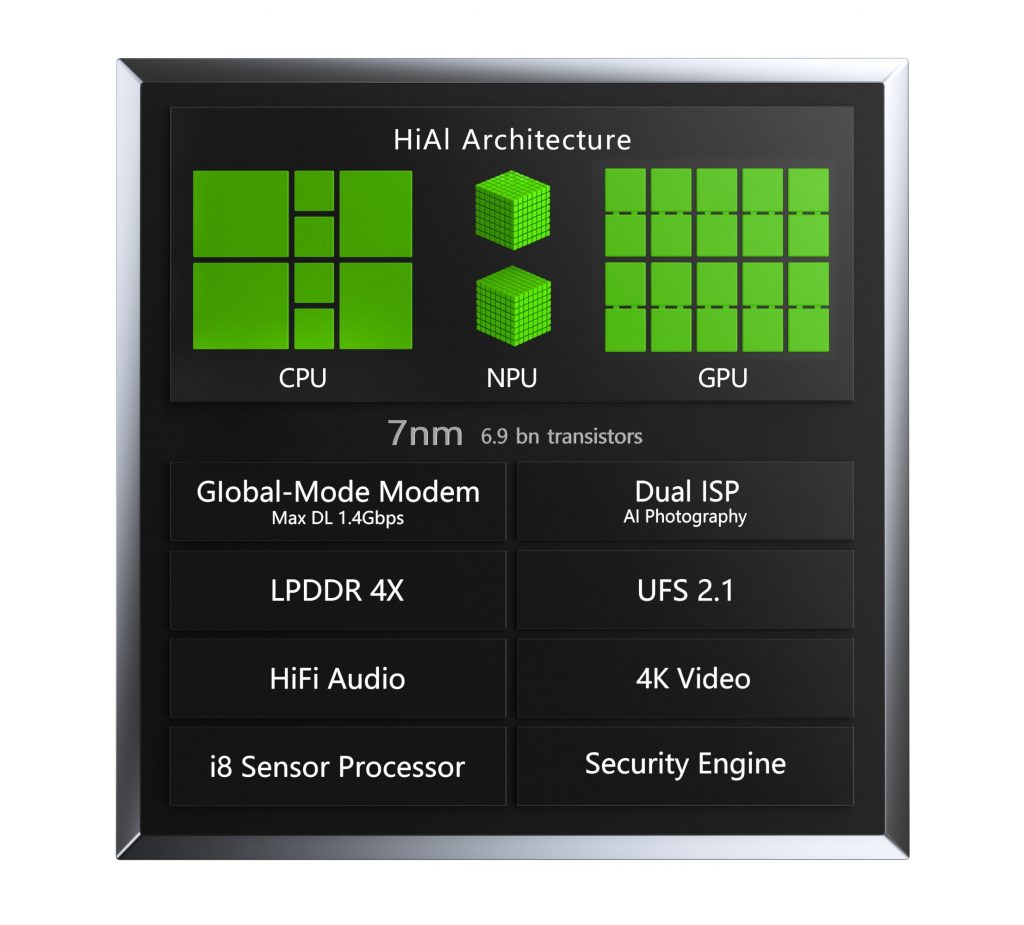 Kirin 980 GPU
It should also be mentioned that the Kirin 980 has the new high-end GPU from ARM! The Mali-G76, which is expected to increase by 46%, as well as an impressive 178% increase in energy efficiency.
Kirin 980 Modem
To complete the list of industry innovations, Huawei has also implemented a Category 21 LTE modem on the Kirin 980! That will allow downloads up to 1.4Gbps and theoretical upload speeds up to 200Mbps. What is interesting, it is slightly faster than the Qualcomm X20 modem inside the Snapdragon 845 and the Samsung Exynos 9810, which is limited to 1.2 Gbps.
While use in the real world is likely to be only marginally different, Huawei suggests that your new modem has an advantage in certain use cases, such as when in transit. However, there is no mention of 5G support within this new chip … What is not so surprising, to be honest! Since it will still take some time before we have a stable network strong enough to have decent 5G service.
The first smartphone to be serving under Kirin 980 will be Huawei Mate 20 Pro and Huawei Mate 20. The new smartphones are said to be launched on October 16, London.