Syed Nabeel Haider Jafri, a ninth grade student, has just created and launched an app FF meeting which is supposedly better than WhatsApp.
FF meeting allows you to have encrypted chats and calls with your loved ones. Moreover, you can send the same message to 500,000 (5 lakh) people simultaneously. Users can also send videos and files of 5 Gb without the quality being compromised. Not only this, but the number of people you can create a group with is also numerous (200,000 people). The app also has a feature known as secret chat which allows users to have a chat with anyone which disappears automatically after 5 to 10 minutes.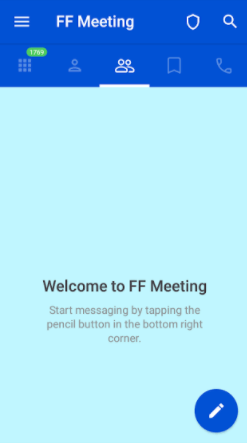 If you thought that the incredible features end here, you are wrong. The app has a wide variety of themes so that colour blind users have no issue while using it. Furthermore, the size of the font can be changed according to your personal choice.
The app also has a feature known as channels where the creator has already put in famous and useful channels to help users. Users can also create their own channels.
Unfortunately, the app is only available for android user yet due to Nabeel's lack of resources. However, he will soon be working on making this absolutely amazing app available for all apple users as well.
A little about the creator, Syed Nabeel Haider Jafri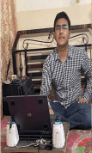 Nabeel comes from a family that is currently suffering with financial issues. He lives in Federal B area of Karachi, Pakistan. His father has been selling chickpeas (cholay) and donuts for a living since he lost his job 4 years ago. Nabeel has spent 3 years perfecting this app before making it available for users on playstore.