Alice in Borderland is notorious for killing off its main characters and giving fans trauma. The stressful moment when Chishiya lay bleeding from the two gunshots left everyone wondering, "Does Chishiya die in Alice in Borderland Season 2."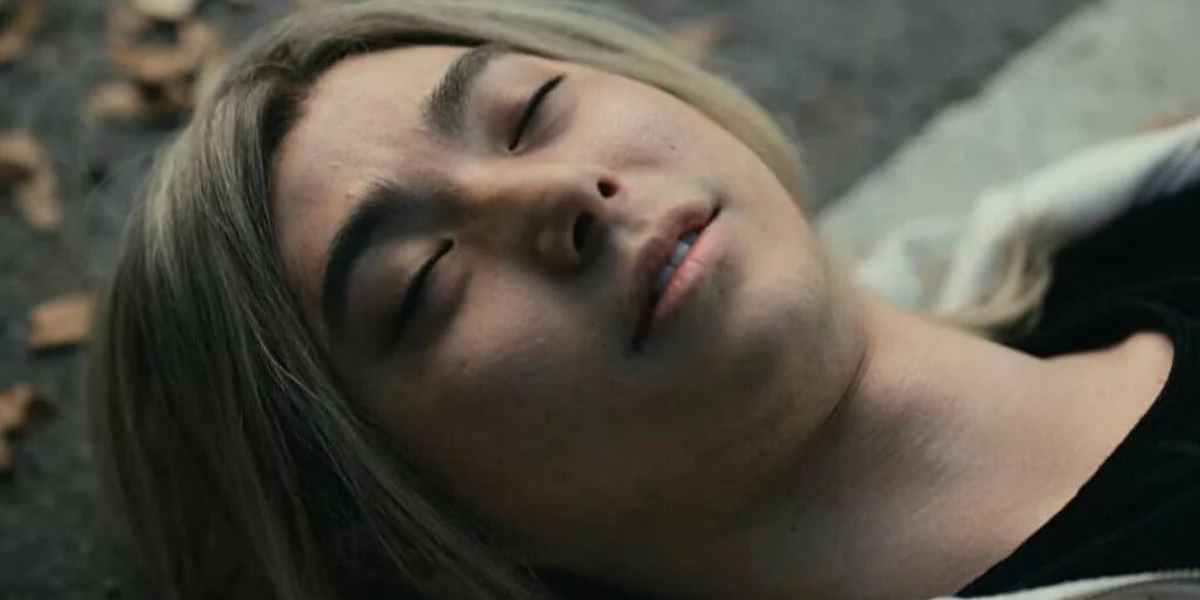 Or will he return from the brink of death since the seventh and eighth episodes were ambiguous and did not clarify his death to the global fans?
Based on the manga of the same name, the dystopian science fiction thriller drama series had the audience on the edge of their seats with their deadly games and dangerous challenges that put these estranged characters in life-threatening situations.
But whether they will be able to survive or not in this war zone is the main question.
Here are all the details you need to know about Chishiya's supposed death!
Does Chishiya Die in Alice In Borderland Season 2?
No! Shuntarō Chishiya did not die by the end of Alice in Borderland Season 2.
Basically, Chishiya decides to come back to fix his past mistakes, which is clear-cut proof that Chishiya did not die in the second season. 
Chishiya was one of the few survivors who found their way to the observational center after deciding to return home when asked to choose between continuing to be a permanent resident in Borderland or leaving it for good.
This more or less means that he was alive when Arisu (Kento Yamazaki) and Usagi (Tao Tsuchiya) walk past him in the episode seven finale to make their way to the Queen of Hearts'Hearts' game.
And after finally winning, like them, he was also asked to choose the above.
Only Banda, Yaba, and Niragi (who Chishiya found in the hospital bed near him) accepted the offer besides Chishiya, while others decided to stay in the strange land.
So, to put it in simple words, do not fret over episode seven that much as our moody yet deceiving medical student is fine now, but for how long remains a mystery as all of the four survivors have no memories about what happened in Borderland.
What Happened to Chishiya in Episode 7?
Episode 7 opens up with our best boy Arisu and Chishiya talking in the half-destroyed city. For once, there will likely be a heartfelt moment between the two opposites characters; the former survives through teamwork while the latter prevails through scheming in Borderland.
But before that meaningful conversation can occur, Niragi comes out of nowhere and shoots Chishiya in his abdomen, not intending to kill him but because he wants to challenge the duo to a murderous game (where the winner is the last man standing) within the main game.
Nigari was hell-bent on getting the two to acknowledge him and see him for what he was; a monster. Chishiya was down to show him his true face, as does not give a damn about anyone at all. But it appears he cared about only one person: Usagi.
Who dies in Alice In Borderland Season 2?
She suddenly appeared in the middle of the trio's standoff, further provoking Nagari, who then aimed a shot at her. Still, before anything could happen, Chishiya took the blow for her and sacrificed himself for her. This specific scene sparked rumors of his death. 
Chishiya was brutally injured (because he got shot two times) and was unfortunately left behind because Arisu and Usagi had to face off against the King of Spades.
Did Chishiya Really Leave Borderland?
Even though it appears that Chishiya finally reached the real world, the final moments of episode eight suggest otherwise to the viewers.
We saw a shot of one of the tables in the hospital's garden where the deck of playing cards was laid out.
However, all these cards got blown away with a sudden breeze, and only one card remains, the Joker.
It is not all as it seems on the outside, as the last scene indicates that these four survivors have not left Borderland, and the observation center may be some other phase of the game that they are not aware of yet.
They see that "The Joker" probably symbolizes that the supposed escape was only a trick or a prank.
Ultimately, there is no escaping from the Borderland.
Hopefully, this article answered your question, "Does Chishiya Die in Alice In Borderland Season 2". There is no official information about the whereabouts of the third season. Hence, if you are curious about the show's future, you'll have to remain patient! 
Unbeknownst to the permanent residents, Chishiya, Banda, Yaba, and Niragi are all alive. For more such updates, stay tuned!