The legendary head coach for the Minnesota Vikings, Bud Grant, has passed away at 95 years. His death has saddened the hearts of millions as they grieve his death and recall his hard work and effort that made him a Hall of Famer. So what is Bud Grant cause of death? Did the famous coach suffer from any terminal disease? 
Bud Grant, an NFL Hall of Famer, was adored by millions of people for his hard work that led the Minnesota Vikings to victory several times during his tenure. During his time as head coach, the franchise made it to four Super Bowls in only eight years. He ended his career with a spectacular record of 158-96-5. Before joining the Vikings, he served as the head coach for the Winnipeg Blue Bombers of the CFL. He was history's first coach to have led teams in both the Super Bowl (NFL) and the Grey Cup (CFL). 
Considering his remarkable life and his popularity in the football world, it is no surprise that his demise comes as a shock to millions of people who want to know more about the famous coach's death. You can find out more about his death along with Bud Grant cause of death below.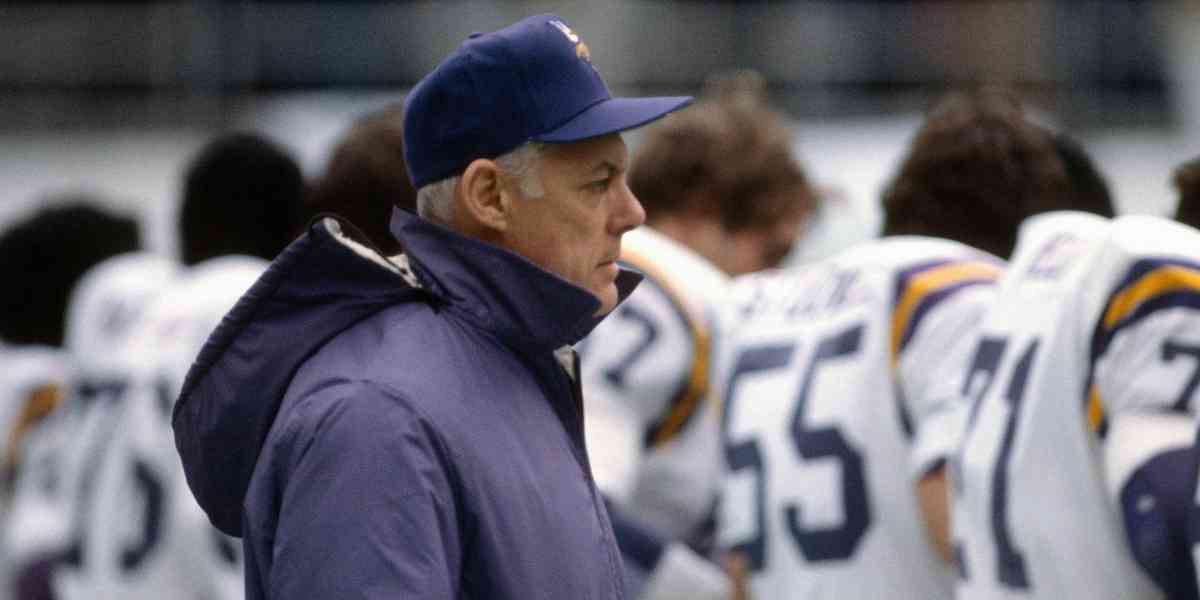 Bud Grant Cause of Death 
Bud Grant passed away on Saturday. The news was announced by the Minnesota Vikings. The team released a statement on Saturday saying, 'We are absolutely devastated to announce legendary Minnesota Vikings head coach and Hall of Famer Bud Grant has passed away this morning at age 95.' 
Related: Valve Reportedly Working on CSGO 2
They also expressed their shock and sadness over the terrible news. However, they did not mention Bud Grant cause of death. 
Unfortunately, none of his family or friends have revealed Bud Grant cause of death at the moment either. Although, we will update you all as soon as we find out more. 
Bud Grant's Legendary Career 
Bud Grant was active in sports from a young age as he suffered from poliomyelitis and was advised by the doctors to do so. He became a three-sport athlete when he joined the University of Minnesota and played basketball, baseball, and football! He also played for the Eagles and the Winnipeg Blue Bombers. He then went on to become the head coach of the latter team. 
The legendary Hall of Famer is best known for his position as head coach for the Vikings from 1967 to 1985 with a one-year break in between in 1984. Throughout his career, his team celebrated several wins. By the time he retired, Bud Grant ranked eighth on the all-time victory list of the NFL! 
Related: What is Michael Rhodes Net Worth in 2023?
His name was always mentioned amongst the most reputable head coaches of his time, a decorated group that includes spectacular coaches like Tom Landry, John Madden, and Don Shula. However, Grant himself did not care much about accolades. He once said, 'The only reason I can see for a head coach getting credit for something good is that he gets so much blame when something is bad.' He added, 'The whole secret, I think, is to not react to either the good or the bad.'  
Moreover, Grant also went 102-56-2 in ten seasons as the Canadian Football League's Winnipeg Blue Bombers head coach from 1957 to 1966. He captured 4 Grey Cup championships during this time. 
He was the first person to be inducted into both, the Canadian Football Hall of Fame (1983) and Pro Football Hall of Fame (1994). Additionally, he earned the titles of the CFL Coach of the Year (1965) and the NFL Coach of the Year (1969). 
Related: Emma Slater Divorce: Check the Truth Behind all Headlines
Grant is the only coach who has successfully led the Vikings to the Super Bowl! No coach in the history of Minnesota has managed to secure more regular season or postseason (10) wins than him. The Minnesota Vikings listed Grant as a team consultant until his demise. So, he had his own office at the Vikings facility even after retirement! 
All in all, the football community has lost a gem that can never be replaced. His death will be mourned for many years by his loyal fanbase of millions. Moreover, as soon as we find out Bud Grant cause of death, we will update it here.