Call of Duty's Cold War has gotten players hinged to it. The game has become much more interesting with the level of difficulty increased up a notch. So, what is it that players really need to defeat their enemies and be on top? Well, you guessed it right! The most important thing you need to defeat your enemies is one of the best guns in Cold War.  Please have a look below to find out about the best guns in cold war that can be the difference between you winning the battle or losing it.
List of Best Guns In Cold War
Best Guns In Cold War: MP5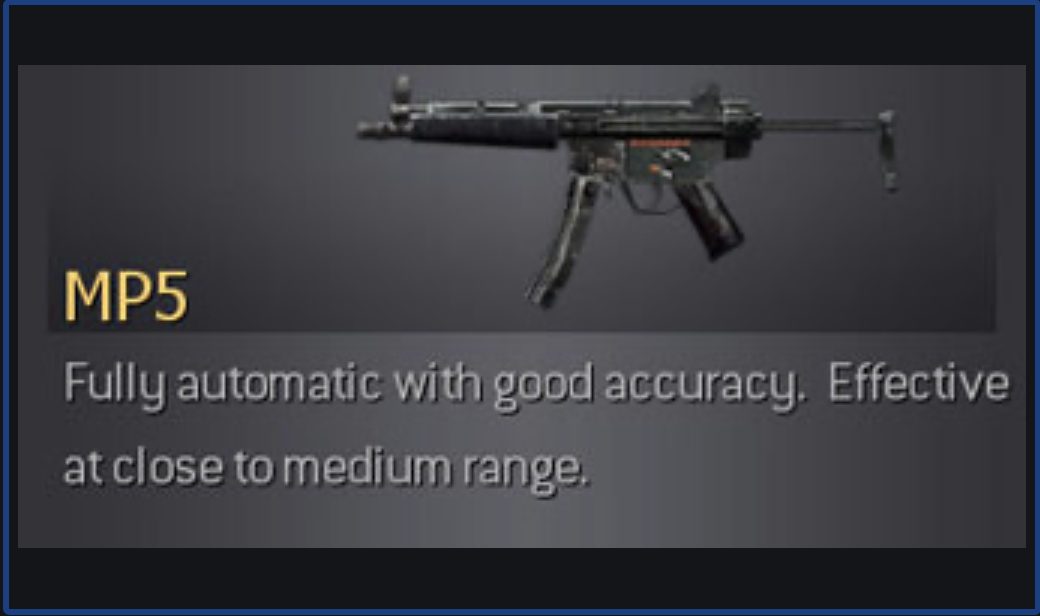 The MP5 is one of the best guns in the Cold War for aggressive players. It is powerful, easy to control and super lightweight, which makes it the Best Tactical Rifle. It is best for medium and long-range enemies. 
MP5 Loadouts
We recommend the following loadouts for your MP5 to make it one of the most powerful weapons in the game; 9.5″ Reinforced Heavy Barrel (increase bullet velocity by 80%), SFOD Speedgrip, 40 RND Speed Mag, Airborne Elastic Wrap (increase flinch resistance by 90%) and Collapsed Stock.
All the above attachments strengthen the firepower and range to allow you to kill enemies from a distance. The 40 RND Speed Mag is crucial as it increases reload speed while equipping you with more bullets. We also recommend using the Sound Suppressor muzzle to give you the element of surprise as you won't appear on the mini-map. Additionally, your gunshots will be much quieter and won't alert nearby enemies of your presence. 
Best Guns In Cold War: AK47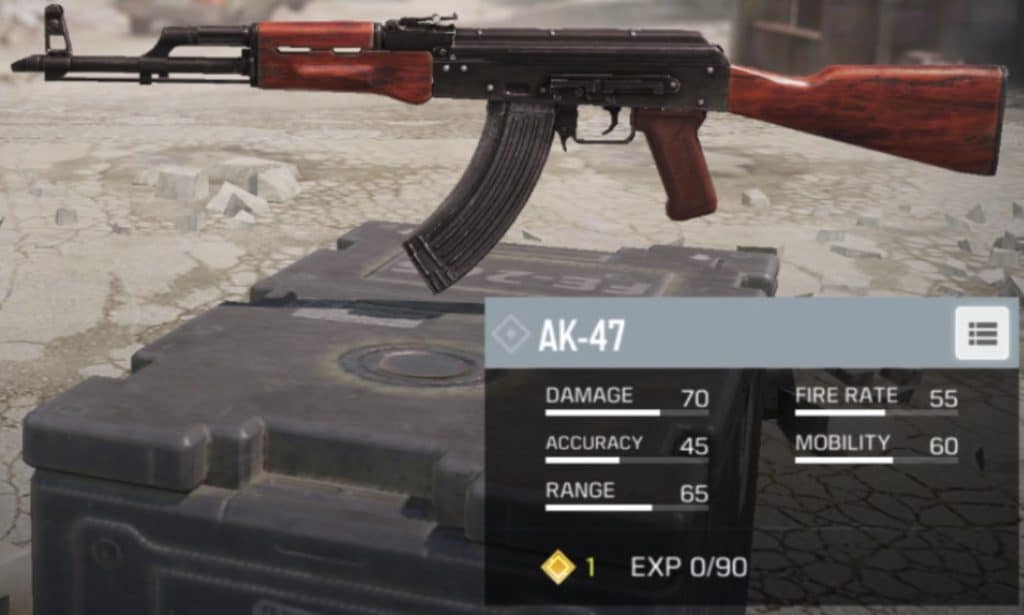 This incredible riffle has minimum recoil and can easily eliminate threats with only a few shots. This is best for shooting enemies that are at a medium range.
AK47 Loadouts
Equip it with the following load-outs to strengthen this signature weapon: 18.2 takedown barrel ( increases range but slows you down a little), Spetsnaz Grip for better control, 40 Round Speed Mag faster reloads, GRU Elastic Wrap and KGB Skeletal Stock (increases fire speed).
Best Guns In Cold War: Krig 6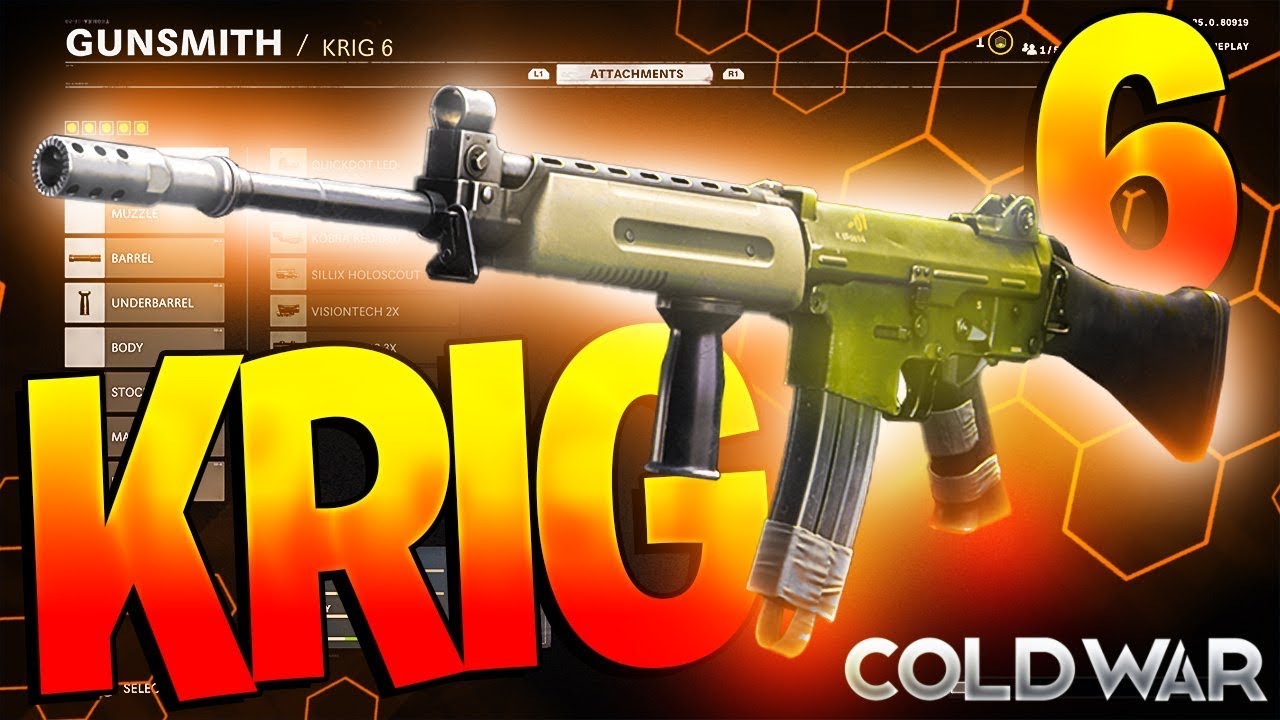 This mighty assault rifle has a very high fire rate and increased accuracy on follow up shots which means you can take down multiple enemies together. This is best for shooting enemies at a medium range. The best part is that it is effortless to control to excel in using this weapon in minimum time. 
Krig 6 Loadouts
Use it with the following attachments to maximise its strength; Microflex LED (easily spot and shoot enemies with accuracy), Muzzle Brake 5.56, 19.7″ Takedown (150% increase in effective damage range which allows you to shoot enemies from a distance without decreasing power), 40 RND Mag, Airborne Elastic Wrap and Wire Stock (increase speed). Whatever situation you are stuck in, use the Krig 6 and take all your enemies at an award-winning rate.
M16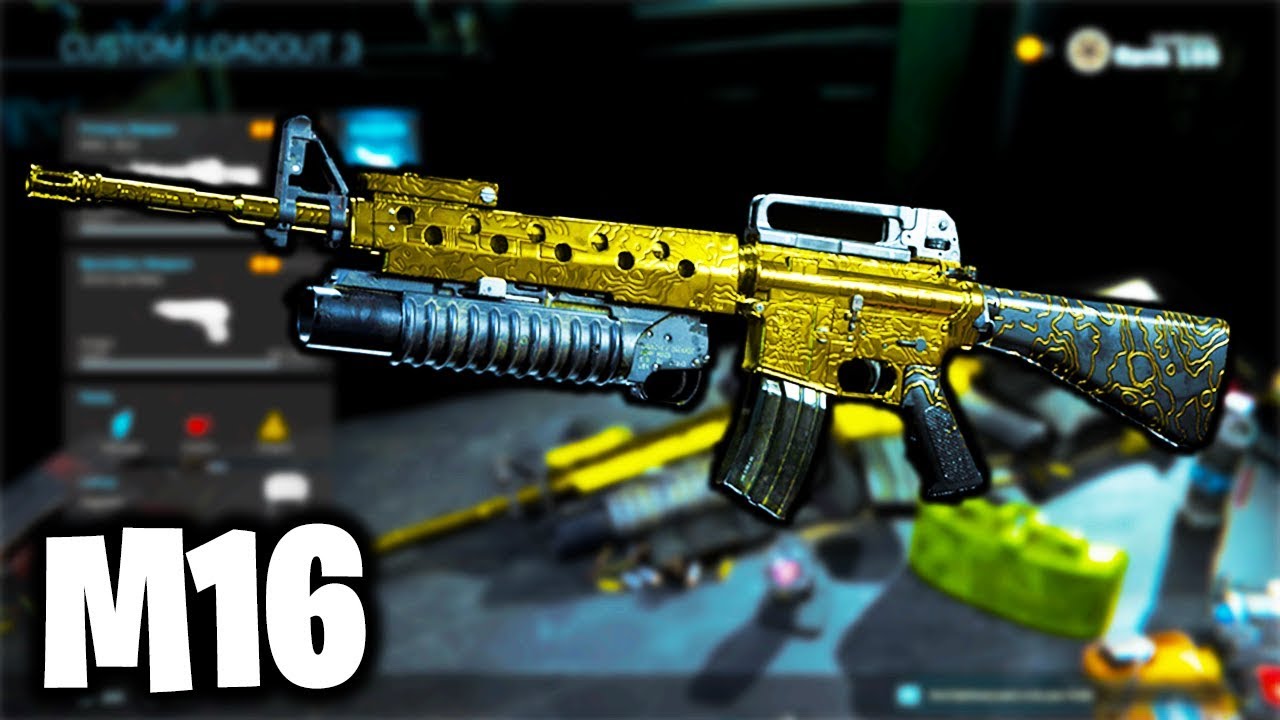 The M-16 is one of the deadliest guns that can take down enemies with a single hit. Firstly, equip it with the Gunfighter Wildcard so you can have three extra attachments. 
M16 Loadouts
Add the following loadouts to your riffle and make it even more powerful: Cobra Red Dot, Silencer to hide from enemies, 20.5″ Task Force barrel to improve damage and range, Field Agent Foregrip for better target accuracy, 45 RND mag to increase reload speed, SOF Target Designator for better long-distance shots, Airborne Elastic Wrap and Buffer Tube Stock to increase ADS time. 
Pelington 703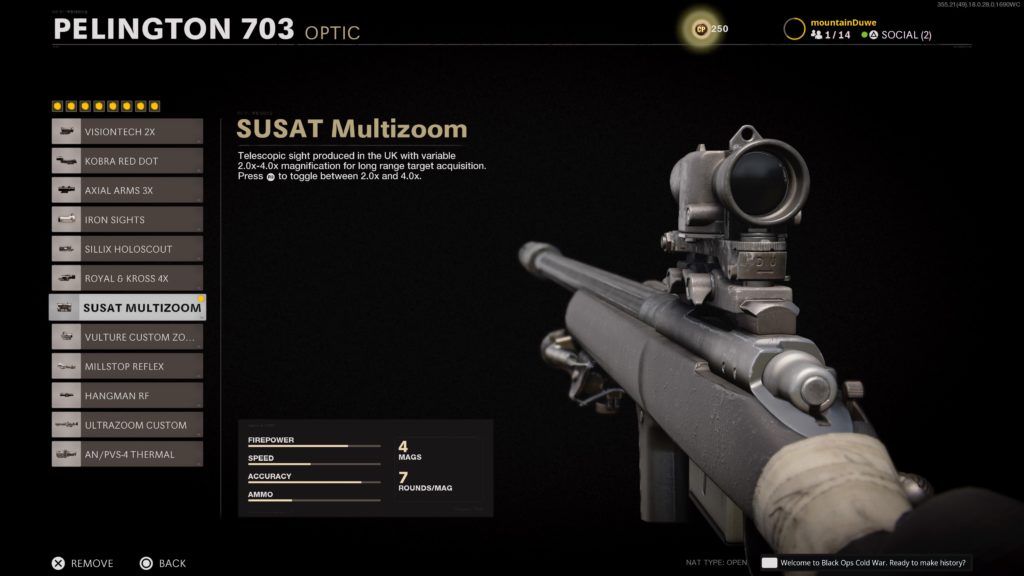 This is the best Sniper Rifle in the game. Any sniper's power lies in its ability to kill enemies in a single shot which is why we absolutely adore this weapon. It can easily take down long-range enemies.
Pelington 703 Loadouts
Use the following loadouts to make this weapon even more lethal; 26.5" Tiger Team to increase fire rate, damage and bullet velocity, Infantry Stabilizer Muzzle, Vandal Speed Loader Mag Airborne Elastic Wrap handle (to increase speed).
Gallo SA12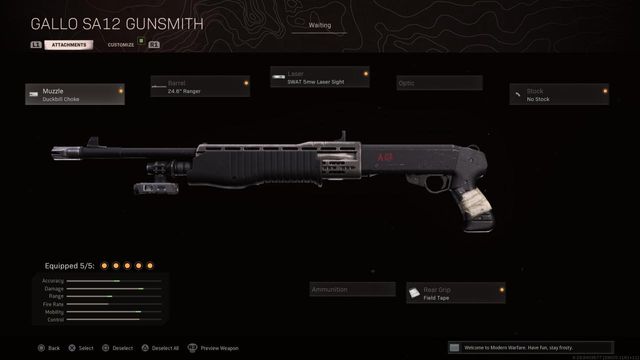 This is the best shotgun in the game. Although one normally expects shotguns to be effective only for short-range enemies, the Gallo SA12 breaks stereotypes by being effective for farther-away enemies. It is a semi-auto shotgun that will kill enemies easily with a few shots.
Gallo SA12 Loadouts
By using the following loadouts, you can make this shotgun deadlier; Duckbill Choke Muzzle, 24.8" Task Force barrel to boost damage by 81% (you can now kill enemies with a single hit), SWAT 5mw Laser Sight, 9 RND Tube Mag (increase ammo capacity) and Wire Stock. These attachments increase firepower, accuracy and range. So if you find yourself trapped in a building, whip out this lethal weapon and dominate over your opponents. 
AK-74u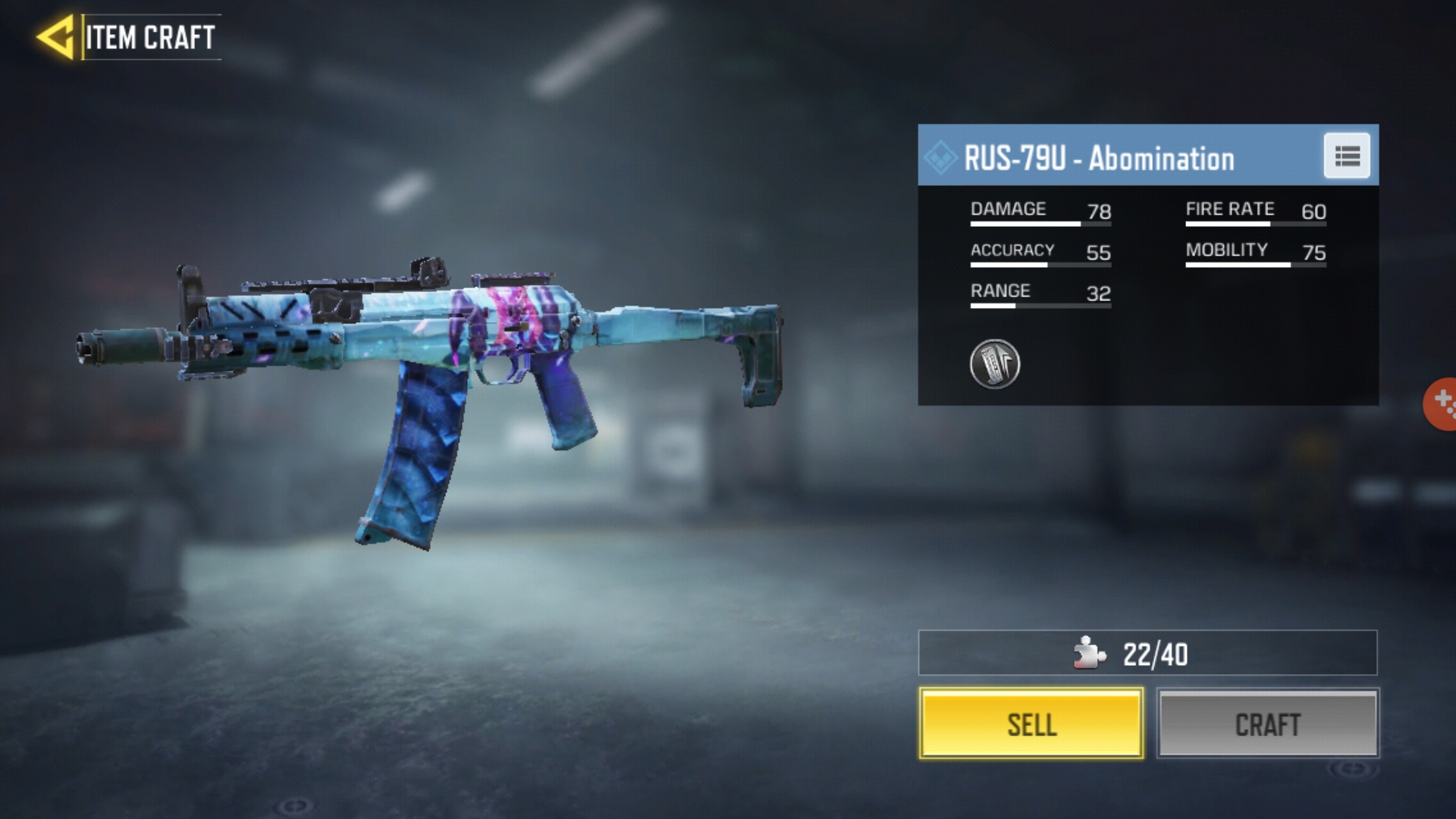 This fatal full-auto gun has the fastest kill time, making it the quickest weapon in the game. Therefore, whenever you find yourself surrounded by enemies, take out this bad boy and kill them all in record time. It has serious damage, range and weapon control which makes it an ideal weapon. 
AK-74U Loadouts
Attach the Muzzle Brake 5.56 and fore grip for decreasing recoil to the minimum. Additionally, make sure to add the Tactical Stock and Quickdraw Handle to increase speed.