There are a wide range of powerful enterprise software development tools to use while building custom applications. Today's most innovative software solutions and mobile apps rely on state-of-the-art technologies to operate properly.
With the software engineering world rapidly evolving, teams need to adopt the latest resources to satisfy stakeholder demands, design feature-rich programs, and future-proof their skillset. As a developer yourself, you should know what tools and technologies to use for maximum success in the industry. After all, there's a useful and dependable application engineering tool for nearly every aspect of your software development life cycle (SDLC).
With the latest solutions, you can effectively keep your bespoke software or application for your smartphone secure. Read on for the best enterprise software development tools while building custom applications.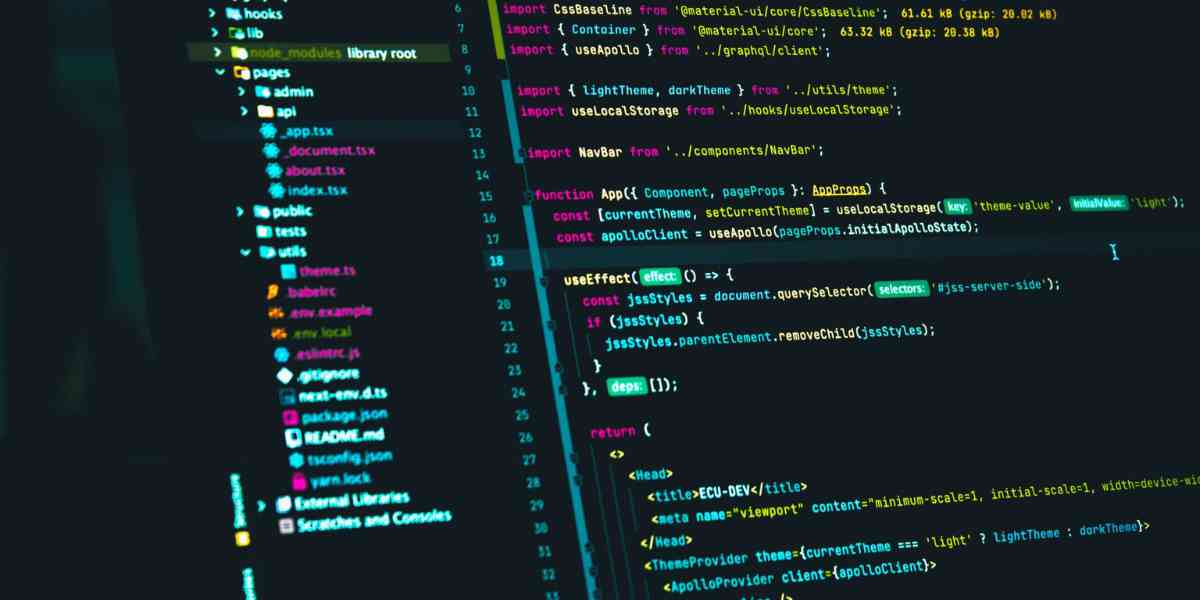 Cloud Computing Service Suite
First and foremost, an enterprise cloud computing service suite is one of the most effective tools to adopt for custom software development. The best cloud computing platforms run on the same underlying infrastructure as the world's most popular search engines. Every day, these advanced suites are used by software engineers, database administrators, and information technology (IT) managers. These professionals use these resources to optimize machine learning (ML) processes, internet of things (IoT) implementation, and big data usage. Certainly, a cloud computing service suite is one of the best tools to use for bespoke enterprise application development. 
Docker Registry 
In addition, use a Docker registry to upgrade your custom enterprise software development process. A Docker registry by JFrog serves as an end-to-end solution for managing development, conducting artifact flow control, and performing vulnerability analyses. In addition, a powerful registry can simplify cloud native application development and optimize distribution processes. With this functionality, you can establish a fully automated image promotion pipeline and take Docker to production with peace of mind. This way, containerized Docker images need to pass through required quality gates before they can be released. Surely, use a Docker registry for better performance during enterprise custom software development.
Intelligent Development Platform
An intelligent development platform is one of the most useful tools for proactive, insights-driven enterprise application engineering teams. An intelligent development platform empowers you to automatically create bespoke software programs, databases, mission-critical functions, and enterprise applications. They're built to support different programming languages, operating models, and software development methodologies. This way, you can integrate these solutions with minimal disruption to your existing procedures. You can also access features for enterprise process management support, release flexibility, and software security. Indeed, an intelligent development platform can help you work faster and more efficient on enterprise software engineering projects.  
Open-Source Programming Stack
Of course, you may want to consider the benefits of using an open-source programming stack across your enterprise development pipeline. This is a great tool for teams that prioritize agility, flexibility, and financial cost management. Open-source tools enable you to quickly program new application features, promote operational efficiency, and minimize proprietary software licensing fees. This is a world-class solution to identify, diagnose, and address complex enterprise development problems. Plus, you can choose from specific open-source resources that align with your greater business mission, goals, and customer demands. Absolutely, an open-source programming stack is another essential software development tool to consider in 2023. 
Low-Code Engine
With low-code quickly growing in popularity, there another popular tool for enterprise development teams to consider. Basically, these tools allow you to create feature-rich, custom apps – without having to write too much code. These are a great choice for teams that waste lots of time writing, reading, inspecting, and maintaining code base. Low or no-code platforms automate your workflow, save you time, and produce quality applications quickly. Also, these resources can inspire greater productivity across your development team. After all, more members of your workforce will be able to get involved on the project and development process. Definitely, use a low-code engine to simplify your enterprise software development workflow in 2023.
There's a wide range of different enterprise software development tools to use while working on custom applications. Many engineers use an advanced, scalable suite for secure cloud computing. In addition, install a Docker registry by JFrog to automate development processes, bolster strong team collaboration, and gain insights into operating system issues. Many teams are also starting to use intelligent development platforms. These solutions automate workflows to minimize costs and reduce human error rates. Or, you can transition your workforce to an open-source programming stack. Another popular option is a low-code build engine. Follow the points above to learn about the best enterprise software development tools while building custom applications.