Who would have thought that expanding on the franchise and bringing "Willow" to the small screen would be the right call to make? The series creator and writer "Jonathan Kasdan" was on to something when he decided to reboot the film as a tv series at Disney Plus. Not only did the series above receive immense love and support from fans and critics alike with its arrival, but many folks are already demanding Willow Season 2 even before its first season is wrapped up!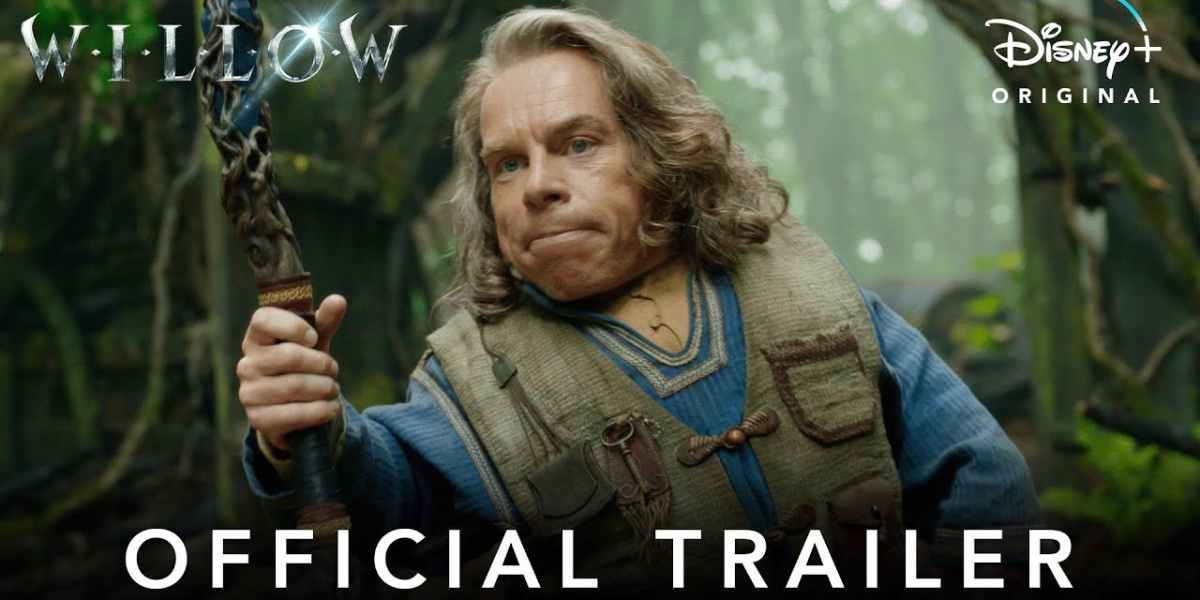 With its ever-growing popularity, the renewal would not be far away but do the stewards of the franchise think the same?
Here are all the details you need to know about Willow Season 2: whether it will be renewed or canceled, its potential release date, which the cast is, and if the trailer is out.
Is Willow Season 2 Renewed or Cancelled?
Willow Season 2 has not been renewed, nor has it been canceled by the concerned authorities yet.
This is understandable, as it is too early to expect a renewal. Mainly because the first season of "Willow" is still on the run, with its fifth episode just released on the 21st of December, 2022, and three others remaining to be premiered on their set date.
Per its given episodic schedule, its first season is expected to wrap up in January 2023. But even when the season concludes, it usually takes almost a month (and sometimes even two months) before the officials consider renewing the series for another season. During that time, the show's overall performance is gauged to see whether it deserves a renewal window.
However, as far as the series' popularity is concerned, fans do not have to worry about it. Willow is on the right track in that regard, as it has generally received favorable reviews from critics and is in high public demand before even its conclusion.
Not only that, but Jonathan Kasdan (director/series creator) also shed light on the possibility of having a second season when asked in an interview if it could happen, to which he replied that "I hope so." 
Further adding that:
"We're working on it, and I'm pleading with Kathy because it's been the best time working on this show with these actors and this crew of filmmakers. There are still a lot of stories to hear and more prominent places to go.
Even our protagonist "Davis Warwick" also shared that he is more than willing to return if the whole fandom keeps on supporting them as they have already been doing:
"If the audience supports us with this, I'd be happy to put the wig on again, get my stuff out, and start doing some more magic."
Thus, one way or another, we will be getting Willow Season 2 soon enough, but till then, we have to wait and be patient.
What is the potential Willow Season 2 Potential Release Date?
Willow Season 2 will probably release in late 2023 or early 2024 at Disney Plus, but we cannot say for sure since it has yet to be officially renewed.
Who are the Cast Members and Characters for the New Season?
One thing is for sure once the series renews for the second season, the majority of the prominent cast members will be returning to reprise their roles.
Given below are their names and the characters that they will be portraying:
Warwick Davis as Willow Ufgood

Ellie Bamber as Dove / Brünhilde / Elora Danan

Ruby Cruz as Princess Kit

Erin Kellyman as Jade

Tony Revolori as Prince Graydon

Amar Chadha-Patel as Thraxus Boorman

Dempsey Bryk as Prince Airk
Besides, we do not have casting announcements from the production studios, as the second season has yet to be officially renewed.
However, once there are further updates, we will inform you all! Till then, stay tuned!
What is the show "Willow" all about?
Based on the 1988 film of the same name, Willow is an American high fantasy adventure television series that builds on its original lore and serves as its sequel with new heroes, a mixture of sorcery and darker elements that were long famous for.
As per its official premise:
"It has been nearly seventeen years (200 moons) since Queen Bavmorda was defeated. An unlikely group of six heroes sets off on a dangerous quest to places far beyond their home where they must face their inner demons and come together to save their world from the Gales."
How many Episodes are there going to be?
Since its first season has eight episodes, Willow's second season will also comprise the same number of episodes.
Is there a Trailer out?
Currently, there is no trailer available for Willow Season 2 as it has yet to be renewed.