Who is the New Host of Jeopardy?
The new hosts of the show Jeopardy have finally been announced as Ken Jennings and Mayim Bialik. The two were co-hosts in the previous season and have signed deals with Sony Pictures Television to leave their mark on the iconic show. Their casting was because of the focus on how amazingly well the two did as co-hosts. Moreover, the two also brought in a lot of viewers for the show during their tenure. This collaboration in hosting the show made Jeopardy the most-watched entertainment show on all television. Especially after the departure of the previous host because of being surrounded by controversies and scandalous, many felt that this revival was just what the gaming show needed.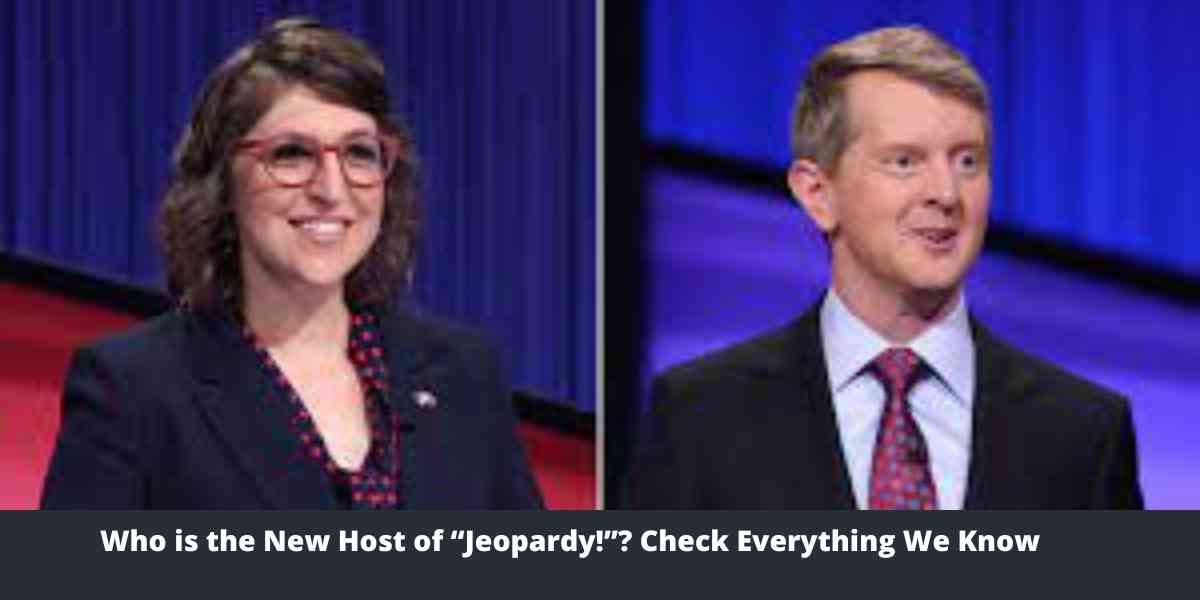 Mayim and Ken's Early Life
Mayim was born in San Diego, California, to parents Beverly neè Winkleman and Barry Bialik.
She was born on December 12, 1975. Mayim graduated school in 1993 from North Hollywood High School. She was later admitted to the University of California, Los Angeles, under deferred acceptance. This is where she earned her Bachelor of Science in 2000 and studied neuroscience with minors in Hebrew and Jewish Studies. She then decided that instead of pursuing medical school, she would look for a doctorate in neuroscience and graduate in 2005. She took a short break to continue her acting career. Later, she returned in 2007 to earn her Ph.D. in neuroscience from UCLA.
Ken Jennings was born on May 23, 1974, in Edmunds, Washington. His father was an international lawyer, allowing Ken to move around. Ken lived for 15 years in South Korea and Singapore because of his father's job. Upon moving back to the United States, Ken admitted himself to the University of Washington. However, his missionary volunteers with the Church of Jesus Christ of Latter-day Saints made his move to Madrid, Spain. Because of this move, he enrolled at Brigham Young University, where he roomed with the author Brandon Sanderson. He graduated from BYU in 2000 with a double major in English and Computer Science.
Mayim and Ken's Career
Mayim's acting career started at an early age. She began with roles in Pumpkinhead, The Facts Of Life, and Beauty and The Beast. She then went on to star in the sitcom Webster and Beaches in 1988. 2 years later, she also became a part of two shows, Molloy and Blossom. She played a significant role in 1994 Don't Drink The Water production. From then onwards, she continued to do voiceover works till 2005 in many famous cartoon shows.
Moreover, she bagged a recurring role in the famous The Secret Life of the American Teenager. While she was busy doing these guest appearances and minor roles, she finally hit the jackpot: she got recruited to play Dr. Amy in the incredibly hit show The Big Bang Theory. Her performance in this show won many nominations and big-name awards, such as the Emmys. Her next significant role was for Call Me Kat, based on the British series Miranda. Mayim also has penned four books, 2 of which were in collaboration with Jay Gordon. She also wrote and directed the film As They Made Us and started her podcast.
Ken has made a name for himself by maintaining a winning streak of 74 Jeopardy games. His constant win streak has earned him a considerable reputation in the game show industry.
After his loss in the 75th game, he became famous, filming commercials and such. His wins earned him a total of 4.5 million dollars just from Jeopardy. Along with Jeopardy, other game shows he has taken part in are; Ultimate Champions Tournament, IBM Challenge, Bad Rotter, Star Games, The Greatest of All Time, Are You Smarter Than a 5th Grader?, Who Wants to Be a Millionaire? and one vs. 100.
He has also made guest appearances on Good Morning America, Entertainment Tonight, GSN Life, and many other late-night talk shows. Ken is also the author of 10 books: Brainiac: The Adventures in a Competitive, Compulsive, and Curious World, Because I Said So, and Planet Funny: How The Comedy Took Over Our World.
Mayim and Ken's Personal Life
Mayim married Michael Stone at a traditional Jewish wedding. The wedding took place on August 31, 2003, and was Victorian-themed. The pair had two sons before their divorce in 2013. She has also been a firm supporter of the Zionist cause. She has shown her support by donating to the Israeli army.
Moreover, she openly speaks about her Judaism and beliefs on different platforms. Additionally, she is also an animal rights advocate and is a vegan. Mayim was also anti-vaccine during the COVID-19 pandemic.
Ken and his wife Mindy got married in 2000. Soon later, the pair had a son, Dylan, born on November 22, 2002. Later, on November 13, 2006, Mindy gave birth to a daughter Caitlin. Jennings is a member of the Church of Jesus Christ of Latter-day Saints. While Kennings was also busy winning game shows, he worked as a software engineer for CHG Healthcare Services, a healthcare placement firm.
We hope this article cleared all your queries about 'Who is the New Host of Jeopardy'!