Prince Harry's new memoir "Spare" is about to drop to make some bombshell revelations, but royal fans are also curious about that one person who helped him tell his story to the world. Who is J. R. Moehringer? This question is making headlines nowadays after it became known to the world that he was Prince Harry's ghostwriter and assisted him in crafting his upcoming book.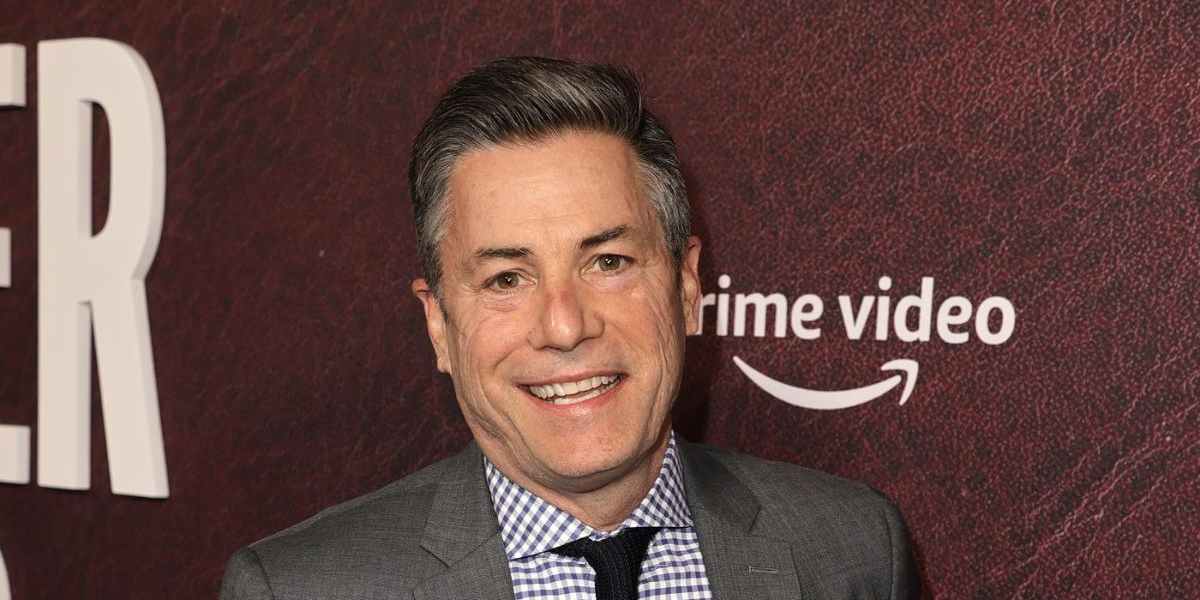 Through his mastery of words, he beautifully puts the royal spare's feelings into the paper, but the larger audience also wants to know about his story.
Well, this was not the first time that he has helped great books hit the shelves, but he has also ghostwritten for numerous big names.
Not to mention that his memoir has been adapted into a movie starring Ben Affleck and was a megahit of its time!!
Curious to know more about him? Here are all the details you need to know about J. R. Moehringer and where he is now.
Just keep reading the article to find answers to your burning!
Who is J. R. Moehringer?
John Joseph Moehringer, famously known by his pen name J. R. Moehringer, is an American novelist, journalist, and ghostwriter.
He was born on the 7th of December, 1964, in New York City to mother Dorothy and father Johnny Michaels / John Moehringer, a WOR-FM radio DJ.
However, he was raised by his single mother and grandparents in Manhasset, New York, and Scottsdale, Arizona – as his parents went their separate way when he was only seven months old. 
While on the other hand, his rock-n-roll fanatic father was absent throughout his life. J. R. Moehringer said he had only heard of his father's "beautiful voice" on the radio but never knew how he looked and why he never bothered to come around.
Which, as per him, made the whole situation even more "vexing" for him as a young child. Mainly because his father's "gorgeous baritone would be coming out of the radio" all the time, but he was never there for him when he needed him.
He often considered him (and even mentioned it in his memoir) as the "Voice," with a capital V.
What is J. R. Moehringer's Educational Background?
J. R. Moehringer went to study at Saguaro High School in Scottsdale and graduated in the year of 1982.
Afterward, he got a scholarship to Yale University, but because he and his mother were not well off then, they could barely afford his books.
His mother even had to cancel her People magazine subscription to send him money to fend for himself.
As per him, the "times were very rough," and because he had a troubled childhood, he often felt alienated and was socially awkward there too.
But still, J. R. Moehringer graduated "by a hair's breadth" from Yale University in 1986.
It has been reported that he happens to have a B.A in history.
What is J. R. Moehringer's Professional Background?
Journalism Work
J. R. Moehringer started his career through journalism, and his first job was as a news assistant at The New York Times.
Even though he is more famous for his ghostwritten work and for being an exceptional author, he spent almost two decades in journalism before writing a single word. Some of his reported experiences in the journalism industry are given below:
After working at The New York Times, he moved to Breckenridge, Colorado, in 1990 to work for a local news channel called the Rocky Mountain News.

Then, in 1994, he became a news reporter at the Orange County bureau of the Los Angeles Times.

In 1997, he was sent as an on-the-scene reporter for the Los Angeles Times to report on the South. 
(Fun Fact: During his time at the Los Angeles Times, J. R. Moehringer was a finalist for the Pulitzer Prize in Feature Writing in 1998 for his article "Resurrecting the Champ." But it was the year 2000 when he finally became an award-winning journalist by receiving the Pulitzer Prize in Feature Writing for his article about racial discrimination called "Crossing Over.")
Over those two decades in journalism, J. R. Moehringer has worked in various positions – from news assistant to bureau chief – and proved he is indeed a great news writer.
An Author and A Ghostwriter
J. R. Moehringer's professional background would only be complete with discussing his talent as an author and a ghostwriter.
One of the main focuses of his writing career was his memoir called "The Tender Bar" which was published in the year of 2005:
It recounts his conflicted childhood through his early twenties. It highlights his experience at a local bar called Publicans (previously known as Dickens, later called Edison's), where he spent most of his time growing up.

The said bar in question served as a sanctuary for him and filled the void that his father leaving him left him with.

Since his Uncle Charlie (who owned the bar) and his best mates were like substitute father figures to them.
Overall, it was a coming-of-age story that was even adapted into a movie of the same name. George Clooney as the director, Ben Affleck as Uncle Charlie, and Tye Sheridan and Daniel Ranieri play Moehringer.
Not only that, his popular memoir opened up a lot of other opportunities for him as well. Retired tennis star Andre Agassi asked Moehringer to collaborate with him on his bio after reading "The Tender Bar" – ultimately resulting in the book "Open: An Autobiography," published in 2009.
Besides that, it has been said that George Clooney was the one who recommended/introduced J. R. Moehringer to Prince Harry for ghostwriting his memoir.
Not only that, but the fifty-eight-year-old author also ghostwrote Phil Knight's memoir, Shoe Dog, which was published in 2016.
Besides that, his novel "Sutton" is also quite famous and is based on the life of bank robber Willie Sutton, published in 2012.
Where is J. R. Moehringer Now?
J. R. Moehringer lives in the San Francisco Bay Area with his wife, Shannon Welch (a book editor), and their two children.
Even though we got a scoop on one of the finest ghostwriter's boyhood through his memoir, little is known about his wife and two kids.
Who is J. R. Moehringer? John Joseph Moehringer was a lonely, awkward young boy who paved his way through hardships and became one of the world's best authors and ghostwriters.
His endeavors showed the world that he is much more than what he appears on the surface. And has reached a standard where now he is giving his services to royals.
Though the talented man now keeps his life private, one thing is for sure his past helped him get the success he deserves, and we wish him all the best for the future.
We will update you once we get further information about him!
Until then, feel free to visit our website and read more such articles to learn more about celebrities and authors!