Only a few people in the world can prosper or succeed, primarily through chance or luck, and Daniel Brandon Bilzerian is one of those celebrities. Not afraid to take any risks and bet high stakes in the world of poker, the versatile luminary has a hedonistic lifestyle that only revolves around money, adventure, and women. But the main question that arises here is how did he end up becoming a millionaire in the first place when he came from a bankrupt family? Even though he has a massive chunk of money in his bank accounts now, the larger audience is still confused by his skyrocketing popularity; ultimately making them wonder who Dan Bilzerian is for real and why he is so well-known.
Well, fear not! We have answers to all your burning questions below; keep reading the article to know more about it.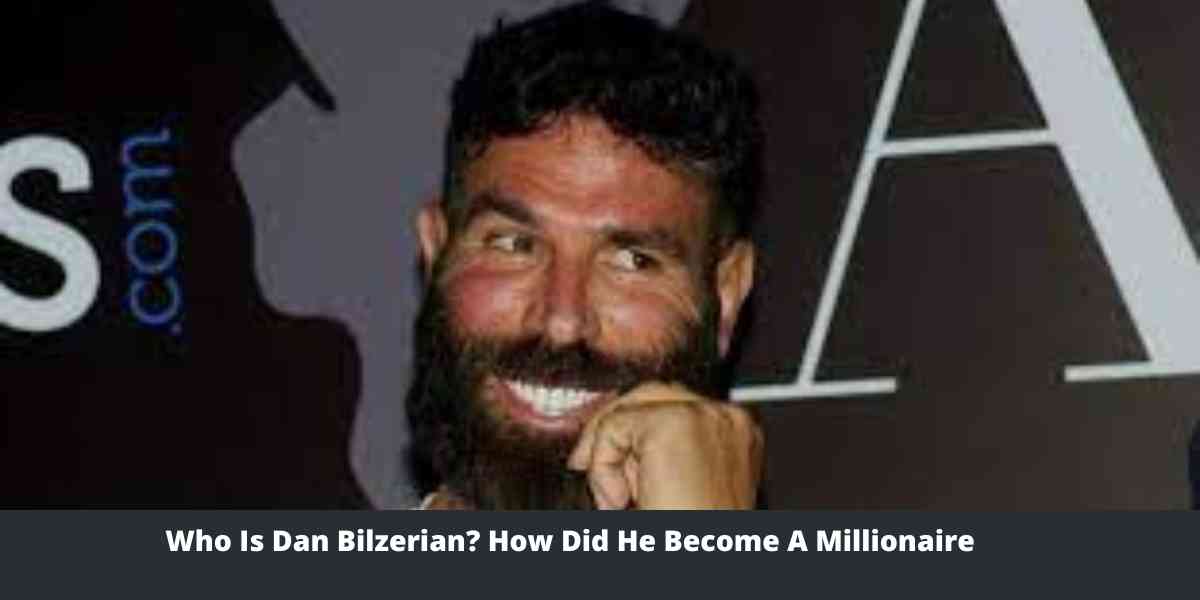 Who is Dan Bilzerian?
Daniel Brandon Bilzerian, popular as Dan Bilzerian, is a famous Armenian American poker player, businessman, and social media personality born on the 7th of December, 1980, to the corporate takeover specialists Paul Bilzerian and Terri Steffen. 
He also has a brother named Adam Bilzerian, a fellow poker player who is also thriving in his career.
(P.S. He is also the one who introduced Dan Bilzerian to Poker).
Though if you have never heard of Dan Bilzerian or his brother, you might have at least heard the name of his infamous father, "Paul Bilzerian," who was accused of defrauding his clients and cheating people for money.
There have even been reports that the trust funds he had set up for his sons were also through ill-gotten gains.
How did Dan Bilzerian become a Millionaire?
Dan Bilzerian became rich by playing high stake poker and secret games with affluent personalities and prominent celebrities.
He kick-started his professional poker career in the 2008 World Series of Poker Main Event, where he participated, finished in 180th place, and was voted the funniest poker player on Twitter by Bluff magazine in 2010.
But it was in 2013 when the star claimed he had won $10.8 million in just a single night of playing private poker tournaments.
He further disclosed in 2014 that he had gathered more than fifty million dollars throughout the year. And he has now decided against playing with professionals. He is gaining more than any professional poker player can through high-stakes poker, where individual games cost millions and millions of dollars.
He has barely ever lost a game, and the most he has ever lost in a single session is only three million dollars (which is a rare case).
This is one of the reasons he is pretty popular in the poker and gambling community, as he has been a winning machine through and through.
What is Dan Bilzerian Net Worth?
Dan Bilzerian has an estimated net worth of 200 Million dollars at present. 
Are you surprised? Well, you should not be! Not only his thriving poker career plays a significant role in his accumulated wealth. But the immense profit he gains from his company Ignite International Brands Ltd (that sells electronic cigarettes, CBD oils, water bottles, vodka, etc.) and his strong social media presence also contribute substantially.
Dan Bilzerian, the CEO of his company, has revealed that 2021 – 2022 will be an exceedingly good year for his cannabis and vaping brand, which will ultimately shut the critics' mouths once and for all.
He also has thirty-four million Instagram followers and is known as "The King of Instagram." 
Besides that, he even got ranked among the top thirty most influential personalities on social media in the world, too, as he is not shy to boast about his luxurious life.
Other than that, he has also tried his luck in drag races and acting, earning a hefty amount from those experiences.
Thus, it does not surprise him that he is a Millionaire.
Wrap Up:
Who is Dan Bilzerian, and what is wealth-building strength? The poker player is a dreamer who rose to fame by doing what he wanted to do as a little kid.
Starting with just the trust fund handed to him by his father, he accomplished a lavish lifestyle for himself that he is not afraid to flaunt to the whole world.
When asked about his success and what drove him to become that famous, he attributed it all to following your dreams and doing what you always wished for!