We certainly aren't short of gaming platforms these days. At the moment, mobile gaming is particularly thriving thanks to the notable improvements made in the products we can typically access in 2023. Now, when people require entertainment, mobile gaming's convenient package immediately stands out, particularly as we all have access to a smartphone device in the modern world anyway. 
Alongside the new and improved products is the rate at which mobile gamers are exposed to mobile gaming titles. Games are regularly coming to the fore and supplementing an array of titles that are already out there. For example, popular titles like Call of Duty Mobile, PUBG, and casino slots like Dazzle Me are all popular in their specific genres, but players know there will always be new mobile games and slots coming to the fore. 
Likewise, console-quality games, such as Minecraft, will undoubtedly be supplemented by a huge selection of console titles in the coming months, too. Essentially, mobile gaming audiences aren't suffering from a shortage of worthwhile gaming opportunities, and there are some big releases that are coming throughout the year. Below is a look at just some of them.  
Zenless Zone Zero is another title from HoYoverse
A game development company that is firmly in the minds of mobile gaming audiences after producing a number of solid products in recent times, especially the much-loved Genshin Impact, HoYoverse is back with another title that promises to deliver in Zenless Zone Zero. An RPG release that is set in a post-apocalyptic world, the storyline and the characters are expected to shine in this one. A company that is also famed for producing stunning visuals and eye-catching backdrops, it's entirely understandable as to why millions of gamers are getting excited about this particular release. In terms of an actual release date, though, details haven't emerged yet. 
Big things are expected from Racing Master 
With developers NetEase and Codemasters teaming up on this one, Racing Master has the potential to be a huge success when it's released later in the year. Although information isn't too clear yet, gamers are getting excited at the prospect of a diverse racing game, with the product's immersive physics engine aiming to separate it from many other racing titles. Also expected to feature familiar luxury cars, tracks around known locations like Sicily and Barcelona, as well as having detailed customisation features, Racing Master is a potential masterpiece.
Brotato could be a smash hit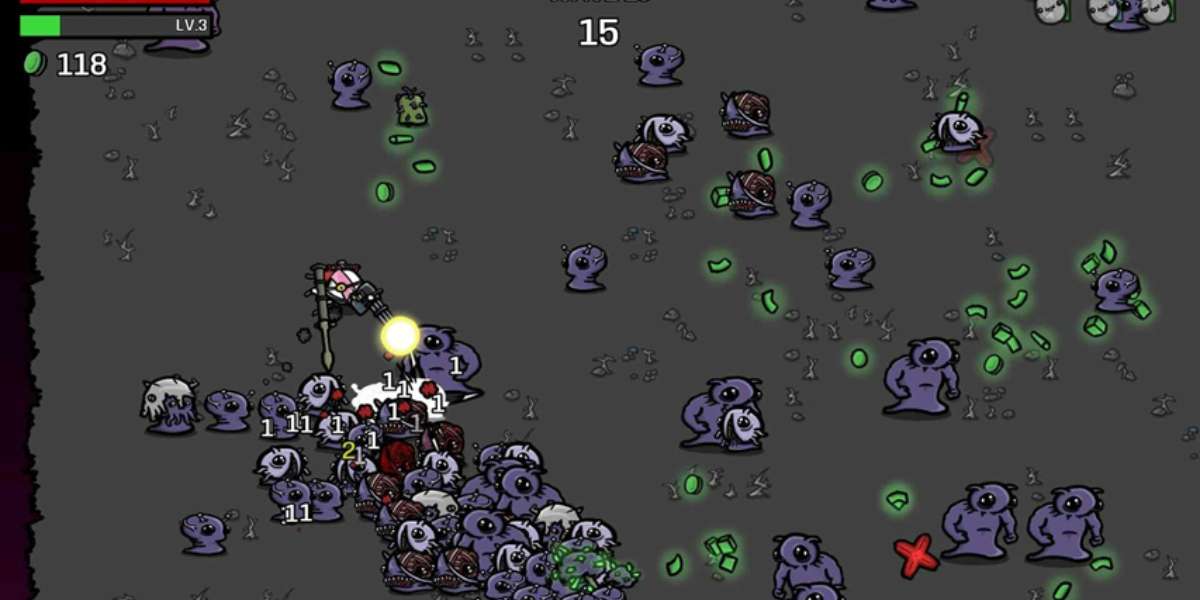 After thriving on Steam, Brotato is now expected to pull in big numbers on mobile devices. Coming to the masses on iOS and Android devices, Brotato tasks players with fighting against a wave of monsters as they try to survive and thrive. As the levels increase, so too does the population of nasties, making this creation a survival challenge. Along the way, you can upgrade your character, purchase weapons and various items, and conduct a variety of experiments in the hope of creating an almighty and devastating blast.
Call of Duty: Project Aurora/Call of Duty: Warzone could dominate the charts
No matter the platform, Call of Duty products are guaranteed to draw gamers in. Project Aurora, which is essentially Warzone, is easily one of the most highly anticipated releases of the year, with mobile gamers likely to download this one as soon as it is made available to fans of the CoD games. Details are fairly limited at this stage, though, but more news should be on the horizon.
Other potentially big releases include Path of Exile Mobile, Jujutsu Kaisen: Phantom Parade, Rainbow Six Mobile, Garena Undawn, Propnight Mobile, and Minion Masters.