Westworld, an extremely exclusive theme park, lets those who visit it live a perfect life without limitations and restrictions. The park also has robot-like humans called hosts who ensure that every person's deepest and darkest desires are fulfilled. Things take a turn for the worse when these hosts develop feelings and desires! Of course, the park's creators can't accept this, and chaos erupts. Westworld is an exciting dystopian science fiction series that has gained immense popularity among people living worldwide. The show has had three successful seasons, with a fourth one currently in production. If you, too, like us, can't wait to know the latest and juiciest details about the fourth season, then keep on reading and find out everything there is to know so far about Westworld Season 4.
Westworld Season 4 Renewal and Release Date
Season 4 of Westworld has been confirmed for renewal, and we honestly can't wait to see what mysteries unravel in it. As of yet, there hasn't been any news regarding the exact release date, but we can predict it based on the show's release history.
The show's first season debuted in 2016, with the second season releasing in 2018 and the third in 2021. Based on this, we can predict that season 4 of Westworld will be premiering in 2022/ 2023.
Westworld Season 4 Latest Update
The beautiful and talented Aurora Perrineau is going to join the Westworld cast squad! She is going to be playing one of the key recurring roles in the upcoming season. However, we don't have much information regarding her character in the series. We have high hopes regarding this Emmy award winner's role and are impatiently waiting to see her perform.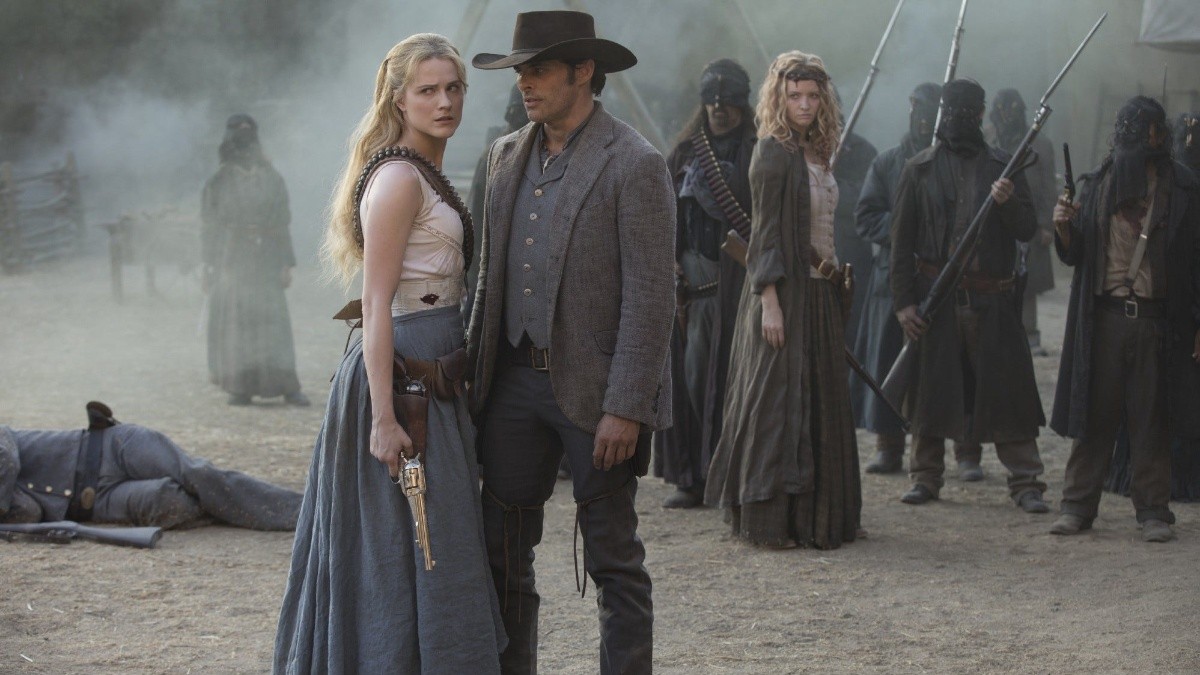 Cast
The cast of Westworld Season 4 will include
Thandiwe Newton as Maeve Millay
Jeffrey Wright as Bernard Lowe
Tessa Thompson as Charlotte Hale
Aaron Paul as Caleb Nichols
Ed Harris as Man in Black
Luke Hemsworth as Ashley
Evan Rachel Wood as …? ( with her character Dolores gone, the producers have confirmed that she will be returning but as a completely new character)
Westworld Season 4 Plot
To keep the viewers intrigued and curious, the producers have not released much information regarding the plot of Season 4. However, in one of his interviews, Nolan mentioned that season 4 might continue centuries later when the world looks significantly different. He said that there are loads of possibilities, and Westworld has "only begun to scratch the surface." Additionally, the series star, Thandie Newton, mentioned that she would be working closely with Tessa Thompson. They both are going to make a killer combo that will blow our minds!
Frequently Asked Questions
Will Dolores return in Season 4?
Westworld brings back different forms of important characters, and we think that Dolores' fate will be the same.
What will happen to Bernard?
After Bernard discovers that the key to the Sublime is within him, season 4 will feature his trip to the Sublime ( virtual world made just for hosts).
What is the release date?
The release date hasn't been announced yet but will most likely be in 2022 or 2023.
Is William dead?
After having his throat slit open by a copy of himself, William has officially died. In season 4, the host who looks like William will take over his role.