Despicable Me 4 is finally going to happen. Well, this is indeed some super exciting news for all the minion fans out there. Following the life of a transformed supervillain Gru (Steve Carell) as he raises a family, becomes a husband, and takes on the role of a secret agent along with the pack of his yellow-hued mischievous Minions, the Despicable Me franchise has been a massive hit worldwide. It has been able to do a business of a whopping $3.7 billion to date.
Therefore, with such a fantastic legacy to follow, Universal and Illumination are set to release the 4th one of the franchise.
'Masters of the Air,' a Band of Brothers Sequel, Has a Release Date, Cast, and Plot
Despicable Me 4 Release Date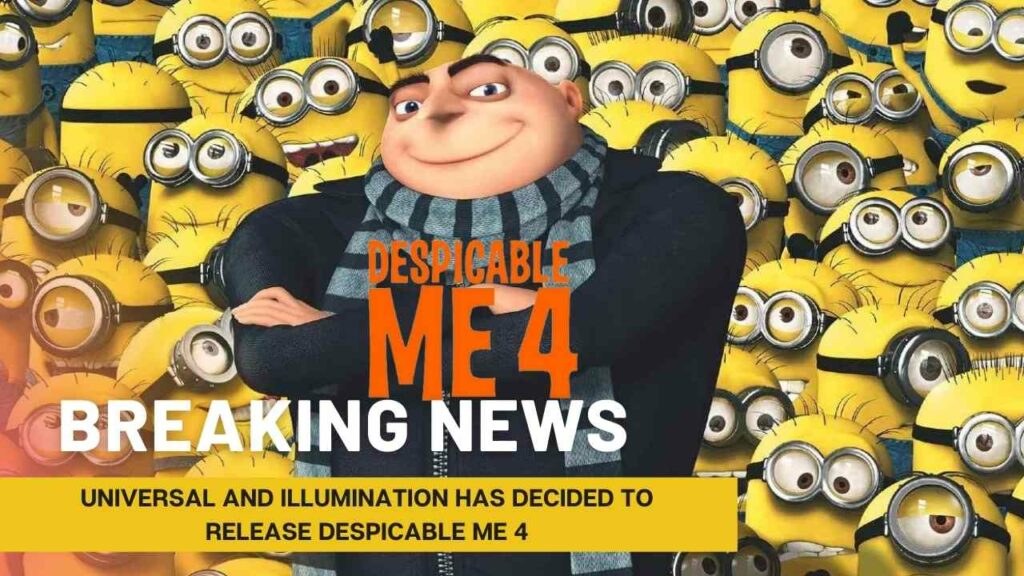 Despicable Me 4 will release in theatres on July 3, 2024, according to Universal Pictures and Illumination. Well, these are the dates given by the officials themselves. Additionally, we'll be hearing most of the old voices once again. So, are you ready to indulge in indescribable fun and embark on a world-destroying plus-saving adventure once again?
South Park Season 26 Has Comedy Central's Show Been Cancelled or Renewed?
Despicable Me 4 Plot What's It Going to Be About?
Unfortunately, not much information regarding the storyline or plot of the movie is available yet. Chris Renaud, who also served as the franchise's first two movies, will direct the upcoming film. Patrick Delage will serve as co-director, while Mike White will pen the script.
Well, this is all we've got on our hands till now, folks; stay tuned for more updates. And till the 4th franchise, watch out for the Minion spin-off releasing this year in July, which portrays the childhood of Gru.