An icon in herself, Trixie and David breaking up rumors worries the fans since she has been through a lot in her life. Brian Firkus, famously known as Trixie Mattel, has fearlessly embraced her feminine side through her legendary drag appearances. The drag queen is now a popular TV persona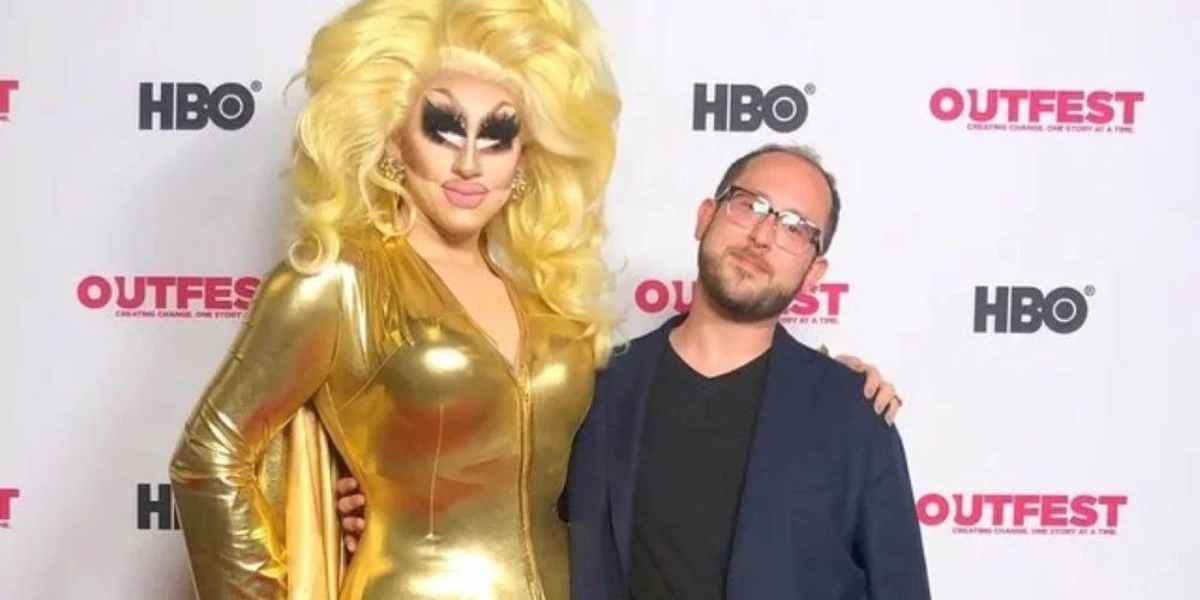 lity, a performer, and a successful businessman. Having all she had ever dreamt of, Trixie thought she would never find love. But luckily, she met David Silver, a prominent Hollywood producer who stole her heart.
The couple is blindly in love, and they have been achieving new feats in life together. But with Trixie being silent on her relationship for a while, fans question whether Trixie and David break up. The rumors are unstoppable; before it goes out of hand, let us set the records straight.
Did Trixie and David Break Up? 
Trixie and David break up rumors are fake, and the couple is still head-over-heels in love with each other. The lovers have been in a relationship for over five years. You can check Silver's social media platform for updates about their love life.
The Instagram account will make you want a pure relationship like this. From all the cute, cuddly pictures to the open PDA sessions, the couple is each other's backbone.
If you want to learn more about Trixie's relationship, watch the documentary "Trixie Mattel: Moving Parts." David produced the show, and he is even in the film with Trixie showing off their love life to the audience.
Speculations around Trixie and David's break up began primarily because her public presence speaks about her business and brand. The drag queen hardly shows her personal life to her fans through social media. But that doesn't mean she is openly admitting her relationship. Trixie discusses her boyfriend, their relationship, and how the couple thrives under each other's shadow.
You can see their love growing in their brand-new Trixie Motel series. This will share a more business-like journey mixed with personal life, which will be more of a treat for the fans. It is said that Trixie has noted in a podcast that they have an open relationship. Well, we can neither deny nor confirm the news.
Trixie Was Not Ready To Feature David In Her Show
Another reason for fans suspecting Trixie and David broke up is because the drag queen mentioned how she was uncomfortable featuring her partner in her upcoming series. As we know, Trixie faced derogatory remarks regarding her femininity growing up. That is why, now that she has the chance to be her true self whenever she wants, she has got comfortable being the absolute icon in her drag makeup in front of the camera.
So, with the latest Discovery Plus series, "Trixie Motel," she was ready to shock the world in her drag attire. To briefly talk about the show, here we see the journey of Trixie and her loved one taking charge of building a motel. But when the talks came to bringing David in for the series, she had to show more of the scenes behind the drag makeup. Audiences would be seeing Brian instead of Trixie at certain times, which was different from what she wanted. She is not afraid of the idea, but Trixie loves maintaining privacy.
Then again, David stepped in and explained to Trixie how she must show this part of her life. This is mainly because she is an inspiration to many fans facing similar struggles she had during her younger days.
Thus, Trixie and David's breakup will not happen any time soon. Trixie has plans with David, including opening a drag club in the high-profile Palm Springs area. And with the motel project, she would love to open many more motels spread across the country. The specialty is that each place will have its vibe, and she wants to accomplish this dream with David.
It is hard to find love in today's world. Undoubtedly, fans are glad that Trixie was lucky enough to get her man. Ignore any news about Trixie and David's breakup since the couple will probably be together forever. They may soon get married and have kids together to expand their family.