Travel has made a huge comeback this year. For example, a report by travel insurance marketplace Squaremouth.com shows that many individuals are preparing for bigger trips, with most looking at international travel. Interestingly, a lot of these vacations will feature more adventurous destinations such as Antarctica, Costa Rica, Japan, and Spain.
If you plan on visiting diverse locations such as the ones mentioned above, one thing that can make your trip even more meaningful is by preserving your memories through photos and videos. To do so, you'll need a reliable camera that suits your needs and preferences.
Below, we have rounded up four of the best cameras for travel photography.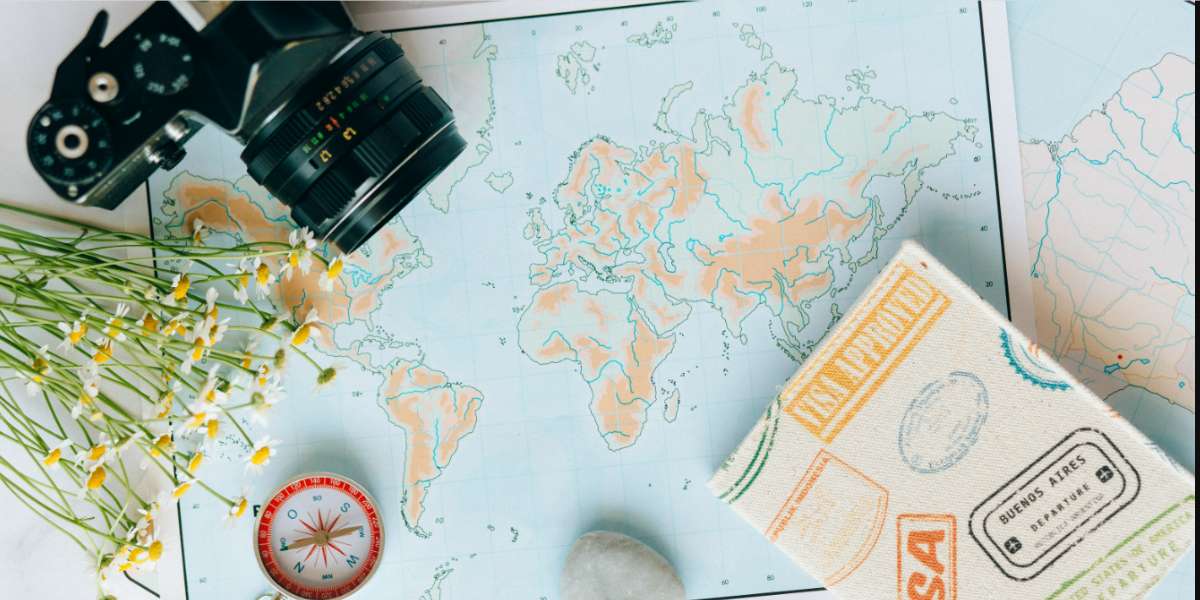 1. Canon EOS Rebel SL3 ($549)
A DSLR camera is a wonderful option if you want full control over your photography during your trip. Typically, DSLRs are equipped with full manual controls and the capacity to shoot in RAW photo format. One of the best examples of this is the Canon EOS Rebel SL3, which can capture 24.1MP photos at a max burst speed of 5ps—ultimately helping generate great action and wildlife images. In addition, it's a wonderful pick if you want to take a lot of candid photos or portraits as it features Eye Auto Focus. You can also capture gorgeous landscapes when you use its wide 100 to 25,600 ISO range. Finally, its battery life is a huge draw if you want to make the most out of your packed itinerary as it can take around 1,630 shots per charge.
2. Panasonic LUMIX S5 II ($2,297.99)
While a DSLR can generate high-quality photos, you may want something more compact if you're planning on backpacking through different cities in Europe, for example. If you're looking for a camera that's both portable and powerful, then buying a mirrorless camera is your best bet. A great example is the Panasonic LUMIX S5 II, which has spectacular features such as its 24-megapixel 35mm full-frame CMOS and accurate phase hybrid autofocus that can produce excellent outputs. Because of the model's in-camera photo and video color grading, you can certainly take vibrant shots of delicious dishes or sunrises and sunsets. Design-wise, the LUMIX S5 II is dust- and splash-resistant, making it an ideal choice if you wish to take photos while
3. DJI's Mavic 3 ($1,469)
Utilizing drones for your travel photography enables you to conveniently take breathtaking photos and videos from a bird's eye view. Notably, DJI's Mavic 3 is a budget-friendly drone that's equipped with an automated Quickshots shooting mode, making it easy for drone novices to use when capturing ocean waves or mountain views. It likewise offers a diverse range of modes such as timelapse, panorama, and hyper-lapse shooting. If you're interested in shooting moving objects such as birds, then you'll appreciate the drone's ActiveTrack 5.0 feature, which can expertly identify subjects and lock onto them to provide you with stable outputs.
4. GoPro HERO10 Black ($319.98)
If you want to take action footage of activities like scuba diving or water skiing, then the GoPro HERO10 Black is among the best video cameras for you due to its waterproof exterior. Because it's capable of 5.3k video, you can capture detailed, sharp, and vivid clips of your adventures. You can likewise expect minimal camera shake thanks to its in-class stabilization and horizon-leveling feature. To elevate your photography, you can attach an ultra-wide angle lens adapter to the HERO10, which allows you to produce smooth, stable, and distortion-free videos. Not to mention, its SuperView feature enables you to take highly visual clips in superior resolution, making it perfect for aspiring vloggers who want to share detailed accounts of their vacation.
Taking photos and videos of your travels is perhaps one of the best ways to preserve all your unique memories. Hopefully, the list above can help you make a decision on which camera to utilize during your trip.