Tom Jackson cause of death has been revealed by his family, and here's everything you need to know about the fan-favorite Queer Eye star. 
Tom Jackson was a 63-year-old star known for his appearance in Queer Eye, where the grandad of two underwent a significant makeover in season 1, episode 1. Fans instantly fell in love with his cheerful and kind personality from the first second, and their love only increased over the years. Unfortunately, the all-time favorite Queer Eye star has passed away, and millions of people are mourning his death. They are wondering what is Tom Jackson cause of death. 
Tom Jackson Cause of Death 
Tom Jackson passed away on Friday, March 3rd, 2023. Tom Jackson cause of death is metastatic adenocarcinoma, a high-grade malignant cancer of the glands that spreads to various body areas. The grandad of two was admitted to Georgia's Kennestone Hospital and was surrounded by family in his final days till he breathed his last breath.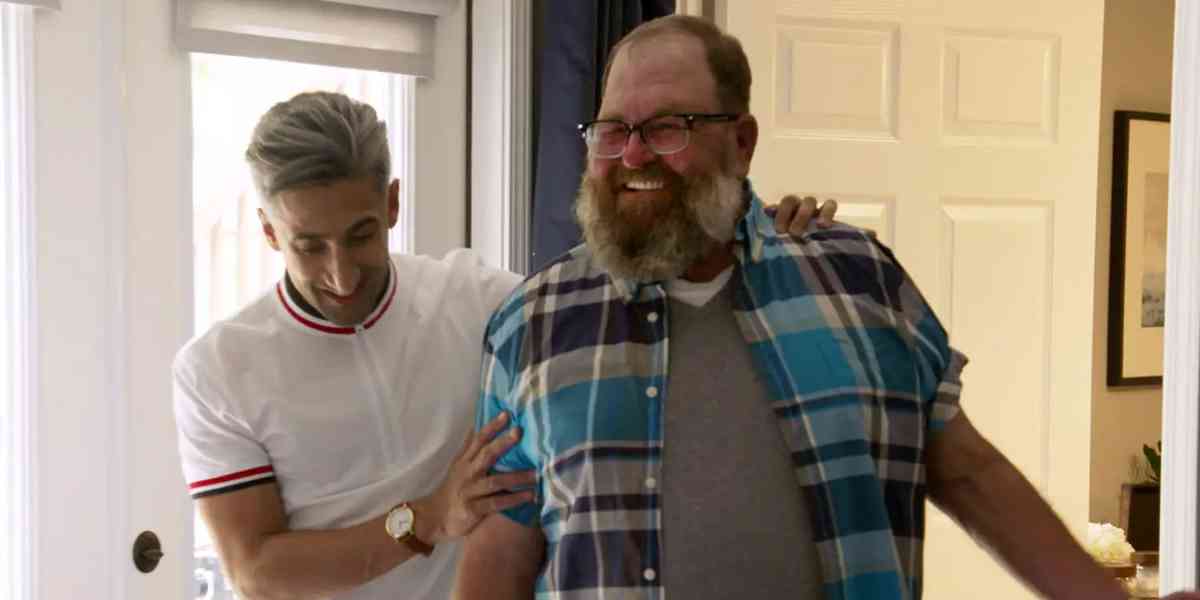 The official Queer Eye Instagram page shared the news and mourned his death. It read,  "It's with a heavy heart that we say goodbye to a member of our family. Rest in peace, Tom Jackson." The caption was paired with pictures of the late star on the show. 
Tan France, one of the show's hosts, also expressed his grief in the post's comments section, saying, "Such incredibly sad news." Additionally, another series host, Jonathan Van Ness wrote, "RIP Tom." 
Related: Bleak Faith Forsaken Release Date Announced!
Bobby Berk, the series' co-host, also commented saying, "Having a Redneck Margarita in your honor." 
Jackson's family, including his sisters Jackie Lynn Childers and Kozetta Stewart, his daughter Katie Phelps and his grandsons Watson and Chandler Phelps, shared his love for Queer Eye with people in his obituary, saying he 'enjoyed the notoriety and shared his experience with whoever would listen!' They also urged people to watch Queer Eye's Season 1 Episode 1 to honor Tom. They ended the obituary by saying, "We will never forget our beloved Tom. He brought joy, humor, persistence, and love to our family. He is special to us, and we look forward to seeing him again one day." 
Moreover, his family also held a celebration of life in Georgia on Sunday, March 12th. Tom Jackson cause of death has truly shocked many of the people he knew as even in his last days, he was full of life. 
Tom Jackson Career 
Tom Jackson, the son of Thomas Jackson and Sue Ann Ransdell Jackson, was born on December 20th, 1959. He worked for FedEx till his retirement. Then, he began working as a dump truck driver for Taylor Transport, Cartersville. 
Related: We Are The Millers 2: Will There Be A We're The Millers 2?
Jackson called his Queer Eye appearance the "highlight" of his entire life. He starred in the first episode of the first season, 'You Can't Fix Ugly.' Tom got a significant makeover in the episode that greatly boosted his confidence. The Fab Five spruced up his style and redecorated his house while setting him up for a healthier lifestyle. 
Jackson remembers his time on the popular series in a tweet in 2021 and expressed his love for the 'Fab 5', i.e., the entire gang, including Van Ness, Antoni Porowski, Bobby Berk, France, and Karamo Brown. 
"I'm the 1st episode on Netflix Queer Eye," he wrote. "I was just being myself and having fun with the Fab 5. I love all the guys of the Fab 5. I think they all enjoyed working with me. The creators and executives told me that I was a natural." 
Related: Is Prehistoric Planet Season 2 Renewed by Apple TV+?
Queer Eye is a reboot series with six seasons where the gang spruces up peoples' lives with huge makeovers and lifestyle changes. Its synopsis on Netflix reads, "Grab some tissues! An all-new "Fab Five" serve up hip tips, emotionally charged makeovers, and heartfelt reveals that bring out all the feels."