It's time to watch your favorite heroes return in a movie this summer. TMNT Mutant Mayhem is a reboot of the Saturday morning cartoons, with the team returning to fight against a group of enemies that are fiercer than anything they've come across.
With the release date now closer than ever, several details regarding the movie have been shared, from the voice cast to the producers, to the plot. Moreover, a new poster for Teenage Mutant Ninja Turtles: Mutant Mayhem was dropped by Paramount Pictures recently, which confirms that the movie will be released sooner than expected. So what is the new release date? How soon can we watch TMNT Mutant Mayhem? Here are all the details!
TMNT Mutant Mayhem New Release Date
According to the recently shared poster, the new release date for TMNT Mutant Mayhem is August 2, 2023, instead of August 4, 2023. While the movie will be released only two days earlier than the previously announced date, it is definitely a huge deal for fans who have been anticipating its release since it was first confirmed.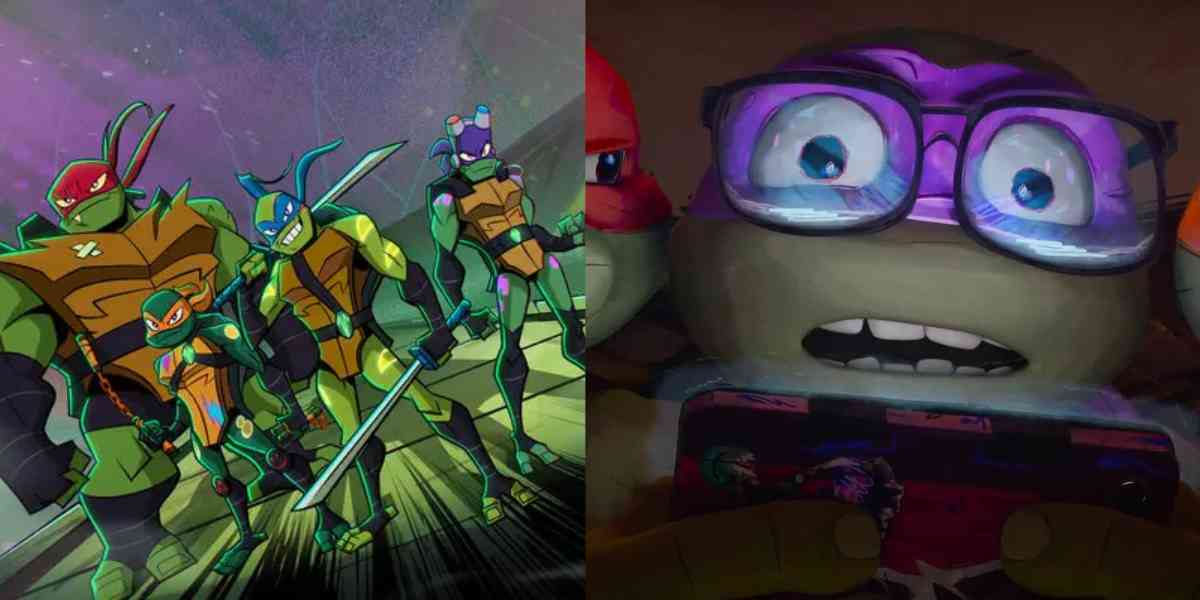 Furthermore, the poster also shows the unconventional heroes in half shells, with three of the Ninja Turtles riding their skateboards and Donatello riding his scooter.
Related: Young Sheldon Season 7: CBS Renewed the Series Through to a Seventh Season
TMNT Mutant Mayhem Voice Cast
The voice cast for the movie is spectacular and features the following:
Micah Abbey as Donatello

Nicolas Cantu as Leonardo

Shamon Brown Jr. as Michaelangelo

Brady Noon as Raphael

Hannibal Buress as Genghis Frog

Rose Byrne as Leatherhead

John Cena as Rocksteady

Ice Cube as Superfly

Natasia Demetriou as Wingnut

Jackie Chan as Splinter

Ayo Edebiri as April O'Neil

Maya Rudolph as Cynthia Utrom

Giancarlo Esposito as Baxter Stockman

Seth Rogen as Bebop

Post Malone as Ray Fillet

Paul Rudd as Mondo Gecko
Plot
The franchise is returning to the big screen after a long time, as the last movie to make its way to theatres was Teenage Mutant Ninja Turtles: Out of the Shadows in 2016. This long gap has only increased the anticipation for TMNT Mutant Mayhem, whose official synopsis confirms that the ninja turtles must face an army of mutants this time.
Related: Check Jock Zonfrillo Net Worth- What Did He Leave Behind For His Family?
Additionally, according to the synopsis, the Turtle brothers have returned from the sewers to mingle with New Yorkers and be accepted as ordinary teens. They have even made a new friend April O'Neil who plans on helping out the brothers to win the hearts of New Yorkers. April O'Neil plans on doing this by helping the brothers fight a mysterious crime syndicate. However, things will go downhill, and the ninja turtles must buckle up to fight their new enemies.
Seth Rogen, Rowe, Evan Goldberg, Dan Hernandez, and Benji Samit have written the screenplay for the movie.
TMNT Mutant Mayhem Trailer
The teaser trailer for TMNT Mutant Mayhem is already out, which promises a unique animation style. Additionally, the official trailer for the movie is scheduled to release on May 31, 2023, by Paramount Pictures. It will be available on YouTube.