Subnautica, the newly launched game, takes players into deep water to explore the underwater life and survive its dangers. To progress, players need to complete tasks, collect resources, construct tools and bases. And the best part is that you can interact with sea animals. Many items are essential in the long list of helpful items compared to others, such as Subnautica Ion Power Cells.
Subnautica Ion Power Cells are necessary items in-game, but a player can't find or get them without making efforts.
Use of Ion Power Cell
As the name suggests, you can use these cells in the same way as power cells. Ion power cells are required to charge up your vehicles, so you can drive them while exploring the deep blue sea. Before applying these cells, you'll need to craft a battery. To make cells, you must have a Fabricator. After completing the battery, you can upgrade it to a power cell, then an ion power cell.
Just like all other cells, they will also drain when you use a vehicle or even when "The Cyclops" use any moveable equipment while stationary. To regain power, you can recharge them by using the "Power Cell Charger."
Each Subnautica Ion Power Cells can store maximum energy of 1000 points. All these cells act like a normal power bank, but they possess five times as much power. Due to the extra power storage, they take five times longer to be fully charged.
How to Get Ion Power Cells in Subnautica?
Unfortunately, players can't find them just lying around the realms of Subnautica. They will require to complete a task and find "Alien Data Terminals" to collect the blueprint to make a cell.
Tip:- Go inside the "Alien Thermal Plant" to collect orange alien terminal.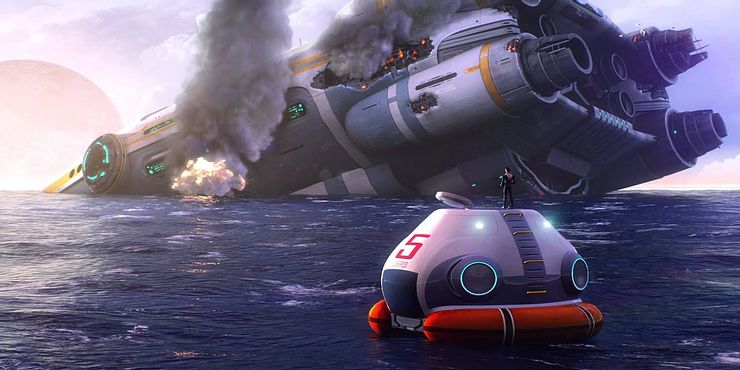 Upon reaching, head to the "Inactive Lava Zone" (inside the Lava Castle), there you'll see two locked doors. Both of these can be unlocked by using a purple tablet.
The first door will lead you to the "Blue Alien Tablet." Later you can use this tablet to gain access to the "Primary Containment Facility", where you can collect other important resources.
While the second door will have a few other terminals, one will be an orange terminal with the ion power cell's blueprint.
Recipe to Make Subnautica Ion Power Cells
All the players will need two ion batteries and one silicone rubber to craft an ion power cell.
As mentioned above, these cells will carry up to five times more power than a standard power cell. If you have enough ion power cells in your inventory, then you can easily explore Subanautica's map. As per the expert's advice, you should always use these cells for the; Cyclops, Seamoth, and Prawn Suit.