Stranger things season 4 is the most awaited season of Netflix since its announcement in 2019. Fans are crazy about it. Well, Duffer Brothers have teased us with some fascinating details. Let's dive into it. 
Netflix's Original, Stranger Things needs no Introduction. Since its arrival in 2016, it becomes a hot topic for discussion among youth. Nonetheless, for those who are unaware, it is a sci-fi, adventure, horror drama series. It will take you to the '80s in the fictional town of Hawkins, Indiana, where mysterious events started happening. A boy named Will suddenly disappears. His three best friends, Dustin, Lukus, Mike, and a stranger girl named Eleven, having psychic abilities, embark upon a journey to find him. They discover the upside-down world where a monster is living.
Created by Duffer Brothers, the series debuted on July 15, 2016. You can judge its popularity by its number of award nominations since its release. It includes four Gloden Globe awards and thirty-nine Primetime Emmy Awards, out of which it won six. So far, the Duffer brothers have created three mind-blowing seasons. Well, season 3 left us with few enthralling questions. Now the fans, including us, are desperate to watch the unsettling mystery of it. But, don't worry, friends.
Here we come to remove all the hanging curtains on the release date, plot, story, and cast. I suggest you if you do not like the spoilers for season 4 so, do not read further.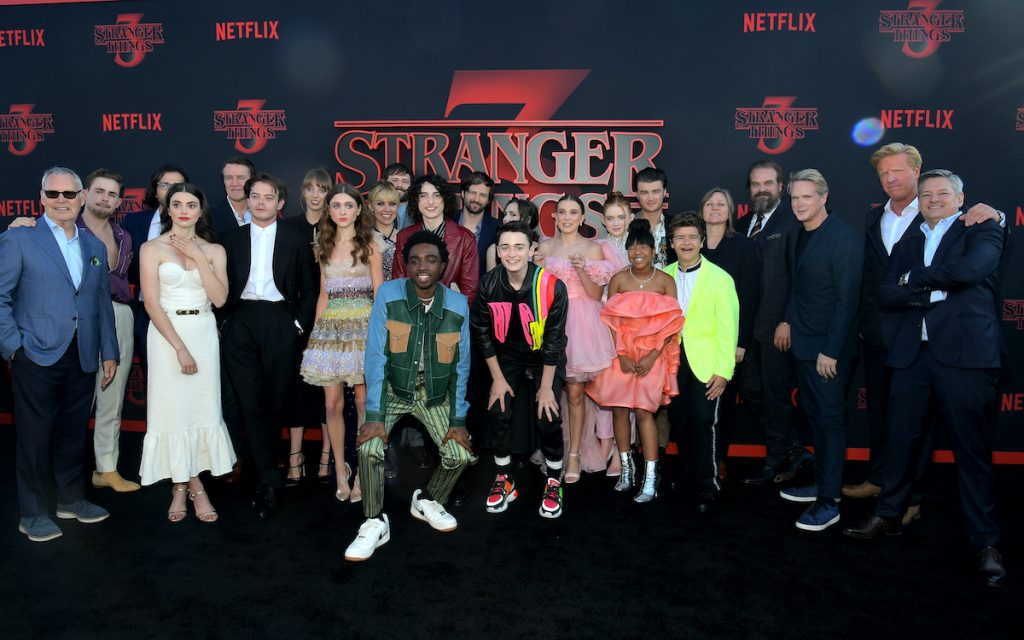 The cast of Stranger thing season 4
Duffer Brothers have disclosed the cast of Season 4. Let us begin with some of the new faces in the Stranger Thing season 4. It includes Joseph Quinn as Eddie Munson, Eduardo Franco as Argyle, Brett Gelman as Murray Bauman, Joe Keery as Steve Harrington, Cara Buono, Matthew Modine as Martin Brenner, Maya Hawke as Robin Buckley. I am excited to see their roles in season 4. Are you excited too?
The old characters include David Harbour as Jim Hopper, Millie Bobby Brown as Eleven / Jane Hopper, Finn Wolfhard as Mike Wheeler, Winona Ryder as Joyce Byers, Gaten Matarazzo as Dustin Henderson, Charlie Heaton as Jonathan Byers, Sadie Sink as Max Mayfield, Noah Schnapp as Will Byers, Natalia Dyer as Nancy Wheeler, Charlie Heaton as Jonathan Byers, Cara Buono as Karen Wheeler, Matthew Modine as Martin Brenner, Joe Keery as Steve Harrington are returning.
One interesting question for you? If you give a chance to play any of the characters whom you want to replace?
Release Date of Stranger Things season 4: When will it air?
The release date of the stranger thing season 4 is still veiled. It is a mystery for the viewers so far. Due to the global pandemic of covid 19, we have to wait for a long time to hear the good news(Release date).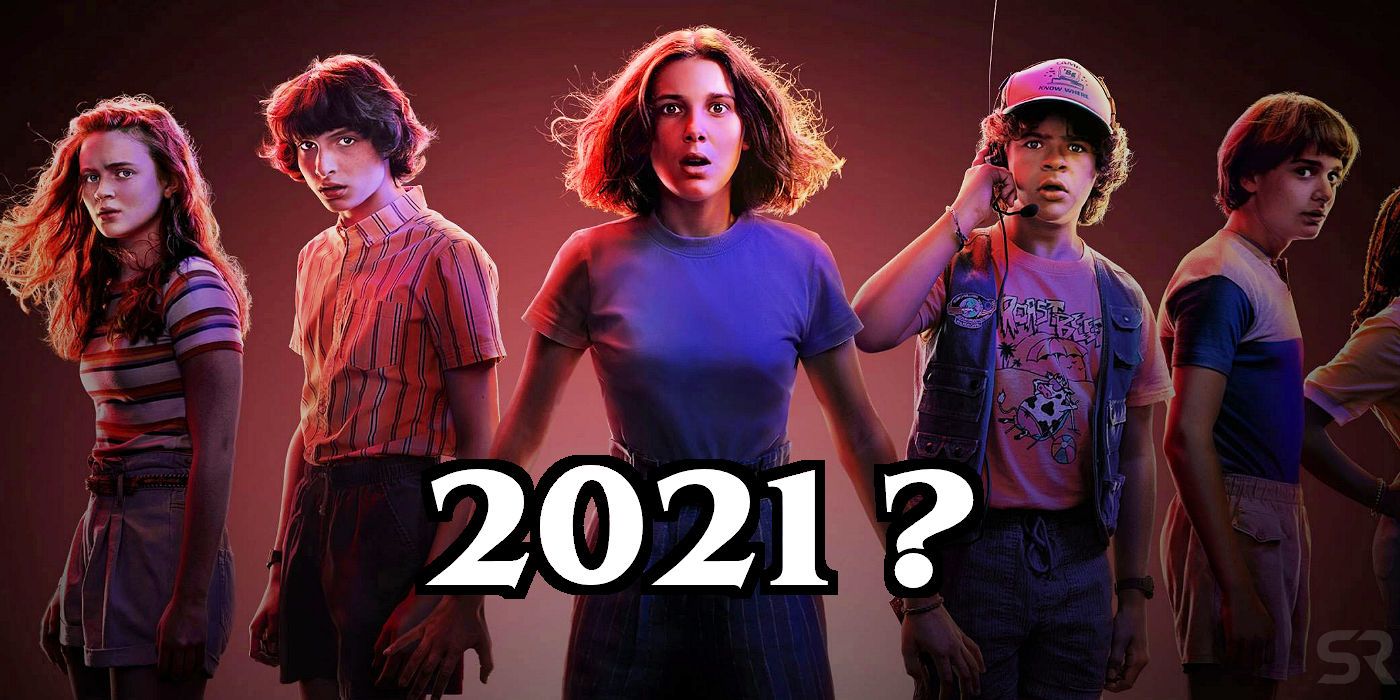 During the Instagram Q&A back in March 2020, David Harbour, the main character who played the role of Jim Hopper, said that he believed new episodes were "supposed to come out early next year" (although he admitted he didn't have "authority" on that).
Report from Netflix.
The script of the film finished, and the filming resume in the first quarter of 2021. It is expected that the filming of the show will conclude by the end of 2021.
If we go by the report, we guess that the season will air somewhere in mid-2022 as post-production finish.
The Plot of Stanger Things Season 4? What to Expect? (Spoilers Alert)
Well, Duffer Brothers have not revealed much about the plot of season 4, but here we have some theories from the season 3 finale and the teaser.
Season three concluded on a startling note and left the fans with quite a few questions. Let's handle them one by one.
Joyce, Will, and Jonathan left with Eleven- In the last scene of the finale, Joyce, Will, and Jonathan left in a vehicle for somewhere (not disclosed in season 4). Eleven accompanied them as well because Jim Hopper(Eleven's guardian) seemed dead. In season 4, we will find where they were going.
Death of Jim Hopper- It appeared that Hopper sacrificed himself for closing the gates of up-side-down. However, from the official teaser of Stranger thing season 4, we know that he is alive and held as a prisoner in Russia. What the hell? How he went there? What happened to him? Well, we will get to know in season 4. Well, talking about the plot, the Duffer brothers indicated –
"It's not all good news for our 'American'; he is imprisoned far from home in the snowy wasteland of Kamchatka, where he will face dangers both human… and other".
The statement further confirms the return of Jim Hopper and Demagorgan as well.
A Demogorgon in Russian Jail- Wow! The revelation of the monster in the final scene was mind-boggling. How it reached there? What are the intentions of the Russian agent who caught it? Perhaps, the Soviets are planning to use it as weapons in the wars. Well, will they pay a cost for feeding monsters? Will, it opens the gates for mind flayer one more time or, is it already opened? Also, Hooper is there as well. Very exciting! Well, our mind is flooding with a lot of burning questions. We hope to get answers in season 4, or it may take more than one season.
Eleven losing her power-To everybody's shock, Eleven lost all her psychic abilities. It means no peeking into others' minds, not moving and lifting thins with mind and more. She was not able to move his teddybear. AWW! Poor girl! We may get to know the reason in season 4. However, we assume that it probably happened from the bite of Mindflayer. As you may recall, Eleven got a bite in her leg from Mindflayer in the season 3 finale. Eleven may get her powers back in season 4. Fingers Crossed!
However, if we go by the fan's theory, her powers will not return in season 4 as Mindflayer infected her. Mindflayer can use her in spreading the infection and causing damage. Moreover, if she gets her abilities back, she will find Jim in seconds which the showrunners obviously did not want.
Romantic Relations- Nancy and Jonathan become closer with each passing season. Now, Jonathan had left the town. Mike and Eleven are also apart. So it will be interesting to see how they will keep their relationship going? Robin and Steve fell in love with each other, and we will see the progress in their love relation. Well, who is your favorite couple? Drop the name comment section.
Trailer of stranger thing season 4
With a heavy heart, I have to inform you that trailer of season 4 is not released yet! But wait! A glimpse of Stranger Things season 4 is shown in the teaser. Available on youtube to watch.
IMDB Rating
The rating of the stranger thing reflects the class and content of the series. It gets 8.7 out of 10. The show gets a good response from the critics as well, and I love to know how much you rate the series in the comment box?
Where we can watch the stranger thing season 4
Stranger thing season 4 is not released yet. Netflix is the official partner of the franchise of Stranger Things season 4. You can watch all the previous and the following season on Netflix.
FAQ
Why is stranger things season 4 taking so long to release the trailer?
The filming is not finished so far because of the irregular interval, due to covid 19. You will get some mini teasers or maybe a trailer till the end of 2021.
How many episodes will be there in Stranger Things season 4?
Stranger things season 4 will have Eight episodes. The title of only 1st episode has been released so far. It is "The Hellfire Club"
Will Jim Hopper return in Season 4?
David harbor, who plays the role of Jim Hopper, is alive. The first teaser of season 4 shows him somewhere in Russia. You can watch the teaser on youtube.
Conclusion
Stranger thing season 4 is a famous American series with a lot of twit and turns. The craze, among the youth to see what happened to Jim hopper, season 3 ended with its glimpse. As a fan, I am eagerly waiting and excited for the next season! Are you feeling the same?
I love to hear your thoughts about stranger thing season 4. If you have any questions about the cast, plot, character, drop them down in the comment box. We are happy to answer all of our queries about the season.
As soon as we get any further updates on season 4. we will update it. Keep in touch with us for the most current information.