Internet memes play a central role in this mass-mediated world as they are not visually humorous but self-referential. They are often used to channel youth's inherent anxieties with a sense of humor that can rapidly spread and ultimately become a sensation within no time. One of those memes that became a cultural phenomenon is of a Shiba Inu (a breed of hunting dog from Japan) who was behind the sensational "Doge" meme in 2013. 
Shiba Inu in question, who took the world by storm with its unique yet absurdly realistic expressions, now has liver and blood cancer and is in critical condition as of now, says the dog owner, Atsuko Sato – who is working as a teacher in Japan.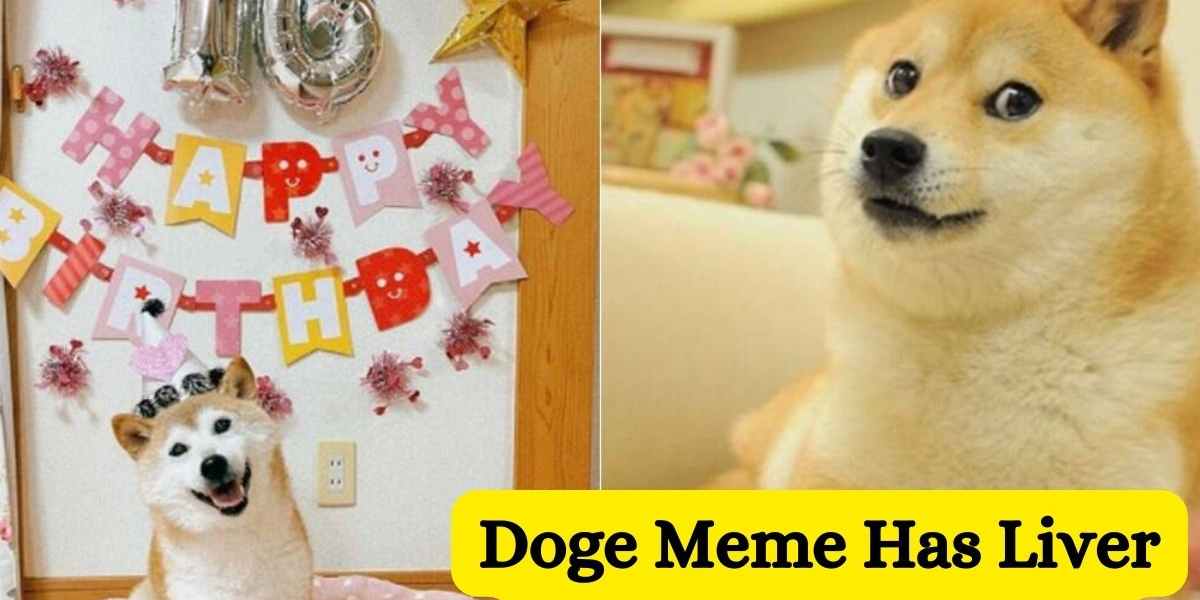 Here are all the details you need to know about the famous dog who became globally popular through the viral "doge" meme.
Does the Shiba Inu Behind The "Doge" Meme Have Liver And Blood Cancer?
Recently, Shiba Inu's owner revealed in a series of Instagram posts that Kabosu (the name of the viral dog) had been diagnosed with acute cholangiohepatitis, a severe liver condition, and she also has lymphocytic leukemia – a type of blood cancer.
Atsuko Sato further revealed that, at the moment, Kabosu's liver condition is terrible, and she also has jaundice.
However, she is taking her medicines diligently, and her owner is hopeful that her jaundice will improve by taking prescribed antibiotics.
When did Shiba Inu A.K.A Kabosu get Sick?
The viral dog "Kabosu" has been feeling ill since Christmas Eve and has also stopped eating and drinking from then on.
Though, in her owner's most recent post, it was a relief to find out that Kabosu's appetite has since returned.
Atsuko Sato even shared videos of the internet-famous Shiba Inu eating, drinking, and resting with her cat friend on her Instagram handle.
How did Shiba Inu A.K.A Kabosu become Viral?
The seventeen-year-old Kabosu was a rescue dog who went viral when social media users started reshaping her picture on Atsuko Sato's blog in 2010.
Many people interpreted her smirking face, mischievous side eyes, and crossed paws as the signifier of an inner monologue going on inside the dog's head and found an evolving sense of humor in it that is still thriving in the meme world.
The meme can still be found circulating on the internet with various comic sans captions written in a way that depicts how a dog would talk in a broken, grammatically incorrect two-word sentence.
(P.S. Kabosu's picture was sold to NFT for a total of four million dollars in the year 2021!)
Why was the Shiba Inu Meme Coined Doge?
The word "dodge" first appeared in a 2005 episode of an animated web-based comedy series called "Homestar Runner," where a character happens to misspell the word dog as doge.
Later on, a user from Reddit shared the picture of the Shiba Inu / Kabosu with the caption "Dodge," which ultimately changed its whole meaning for good.
Not only the Shiba Inu meme was coined dodge as a result, but its popularity also gave birth to "Dogecoin" – a cryptocurrency named after the meme. And bearing the viral dog's pic as its logo (which was initially started as a joke but gained value years later when Elon Musk called it the people's currency.)
Wrap Up:
The internet sensation Kabosu, Shiba Inu, who rose to fame nine years ago, is quite sick. Though fans are praying for her speedy recovery, and she has even shown signs of improvement, Kabosu has been diagnosed with severe diseases at an old age. Thus, her chances of survival are low as Shiba Inu's average life span is around thirteen to sixteen years, and she is seventeen now.
She would not be able to take the toll of cancer at this crucial age but let's hope things turn out for good, and she recovers somehow.
Her owner has expressed her great regard towards the fans worldwide.