Wow…!!! Rick and Morty Season 5 is now just a few months away. Yes, we are saying absolutely right as a recent update has been made about season 5 and an amazing trailer showcasing upcoming adventures. Rick and Morty TV Series lovers are waiting to know it and are more excited after its fourth season. The fourth season ends up with lots of adventures, comedy, and fun.
Rick and Morty season 5 Released Date
Recently on March 30, 2021, Adult Swim has announced through its official Twitter account that Rick and Morty Season 5 will be releasing on June 20, 2021, at 11:00 pm. ET/PT. But this time, we are not sure or having exact details about its release globally. Some of the selected markets are UK, Ireland, France, Spain, Germany, Sweden, Norway, Denmark, and Finland, where Adult Swim can enjoy freely. On the other hand, if we talk about other countries like India, South Africa, South Korea, Australia, Brazil, Italy, Japan, Mexico, Russia, and Singapore, viewers can enjoy it on Netflix, the OTT Platform.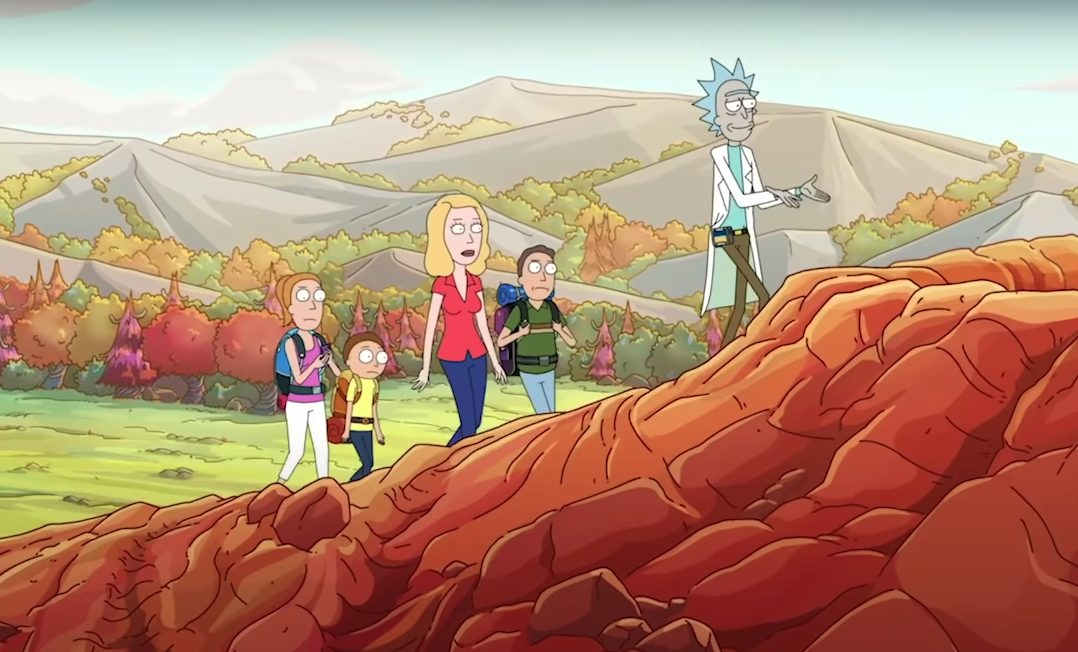 Rick and Morty Season 5 cast
We also know that this animated series lovers definitely wants to know the cast of season fifth so let's have a look on –
Main
Justin Roiland as Rick Sanchez and Morty Smith, the show's two lead characters. Rick is often shown as drunk, and Morty is shown as dorky and nerdy, often doubt Rick's many extravagant adventures.
Chris Parnell as Jerry Smith, Morty's father, and Rick's son-in-law.
Spencer Grammer as Summer Smith, Morty's older sister, and Rick's granddaughter.
Sarah Chalke as Beth Smith, Jerry's wife, and Rick's daughter, a horse surgeon.
Chalke has the possibility to reprise her role as Beth's clone, Space Beth, in the season.
Guest
Dan Harmon as Birdperson / Pheonixperson, one of Rick's allies previously transformed into a killing machine by Tammy Guterman.
Kari Wahlgren as Jessica, Morty's long-time crush who he seldom has the courage to ask out.
TBA as Dr. Nimbus, Rick's long-time enemy, will be introduced in the season.
Rick and Morty season 5 episodes
Rick and Morty, created by Justin Roiland and Dan Harmon, is a world-famous American adult animated science fiction sitcom. Its first season was aired in 2013 and become wll-known TV series. According to the resources, it was a long-term deal between Adult Swim and Creators and announced 70 new episodes of Rick and Morty without making any commitment to the season. And this time, Rick and Morty season fifth is coming with 10 Episodes. However, it's not sure that new episodes will air serially or like season four (partially). So get ready to swim into the amazing pool of adventures.
Let's Have a Series Overview
| | | | |
| --- | --- | --- | --- |
| Season | Episodes | Originally Aired | |
| | | First Aired | Last Aired |
| 1 | 11 | December 2, 2013 | April 14, 2014 |
| 2 | 10 | July 26, 2015 | October 4, 2015 |
| 3 | 10 | April 1, 2017 | October 1, 2017 |
| 4 | 10 | November 10, 2019 | May 31, 2020 |
| 5 | 10 | June 20, 2021 | TBA |
We hope we make it completely this time, although if we do get something new about this TV series, then definitely we'll update you at the very first, so keep connected