Realme X2 Pro. This is the name of the device on which Chinese tech giant is working to take on the newly launched Redmi K20 pro. Technically and logically, Realme was the first brand to announce and confirm that, company would launch a Snapdragon 855 Plus powered smartphone earlier in July 2019. Now a new source from IndiaShopps, that claim, Realme X2 Pro will come with a Snapdragon 855 plus processor chipset.
In the recent "Ask Madhav" episode. Realme CEO did reveal that their engineers are working on an all new smartphone concept with 90 Hz display. If rumors are spread to be believed then Realme X2 Pro is the same handset. Further the leaks reveals that the smartphone will also support 50W VOOC Super Fast Charging innovation.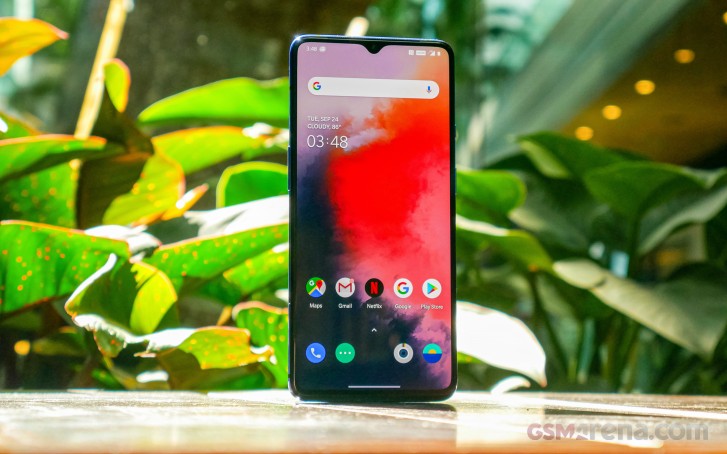 Realme X2 Pro Price and Features
In a posting on Weibo, Company's director Wang Wei Derek seen using Realme X2Pro for posting on Weibo. In another Weibo post, he asked the fans to guess the price of Snapdragon 855 plus powered 4G smartphone. And in response to one of Realme fan follower's comment. He teased everyone that the handset might cost you around RMB 4,000.
Although, the price slab seems to be very high after considering the fact. That Realme smartphone in China always priced under RMB 1,999. If we put all these rumors on the table and take a serious look. Then Realme X2Pro could be the name of the device which he announced back in July.
Today again a new leak emerged out of the blue. This time, Realme CMO teased the internet with a screenshot of Realme X2Pro. The screenshot of Realme X2Pro clearly says, "here's a little gift for National Day #X2Pro."
At present the information about Realme X2Pro is scarce. But in the screenshot we can see the handset is in black color. And in a latest Bluetooth SIG, a mysterious Realme handset appeared and it suggests that the mysterious phone could be Realme X2Pro. The device will sport a huge 6.5 inch FHD screen, bluetooth V5.0 support, runs on Color OS 6.1, Dual band wi-fi support.
An as usual 64 MP front facing shooter and a 32 MP selfie shooter are like to be placed at back panel to heat up the trend of 64 MP back camera.
Are we going to see OnePlus 7T's display on a Realme X2 Pro?
Earlier this month, in an another leak. Company's CEO said that a Realme's 90 Hz smartphone is on the way and it would be way cheaper than Oppo 7T, a phone that is manufactured in the same BBK Electronics factories were Oppo phones are also manufactured.
Now the question raise, will Realme X2 Pro land on the Indian market shores? In my opinion it would, as Indian market is the one of the key markets for Realme X2 Pro. Will you buy a new Realme device if it launch in India? what are the features you are expecting in all new Realme X2 pro?