Without any doubt, we can say that Pokémon Go is a very clever and innovative concept that takes gaming to another level. The idea of this game is that gamers walk around different locations across the real-life world. There are checkpoints or hotspots in various places known as PokeStops. Gamers can buy items here and can catch Pokémon near it. These places are hot spots for Pokémon spawns such as Altaria. With the Pokémon you capture, the game sets you up with other players to battle and defeat. This capturing of Pokemon will earn the players XP, increase their level, and make their Pokémon stronger.
Pokemon Go Altaria
Altaria is a very unique and rare Pokémon in the Television series. In Pokémon Go, Altaria is a standard tier Pokémon whose powers amplify when there is more wind. Altaria evolves from a cute little Swablu after eating 400 candies. Altaria is a Flying and Dragon-type Pokémon with a maximum health of 2266, stamina 181, and attack power of 201. The weaknesses of Altaria include
Fairy type
Rock type
Ice-type
Dragon-type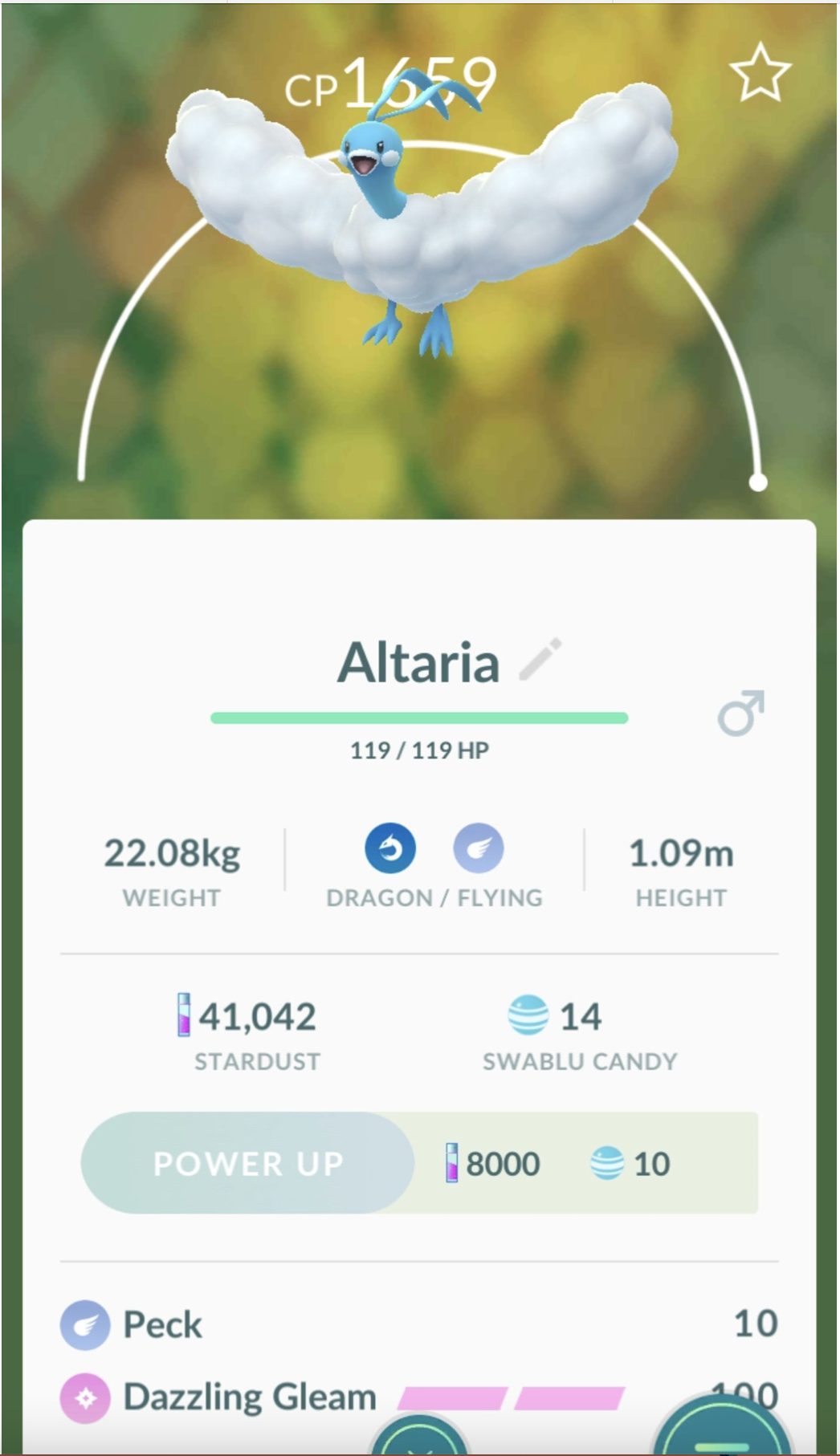 Altaria is the best Pokémon to use in the game at this time. Some Pokémon Go experts say it may even be the best in the Great League.
How to build Pokémon Go Altaria for Battle
This particular Pokémon will be a great addition to your battle team. If you use the correct combination of move sets, you can deliver insane amounts of damage to the enemy's team.
It all depends upon how a trainer builds his Pokémon. It can be either for defense or offense.
Offensive
If you wish to build to be more aggressive and more on the offensive side, I suggest focusing on its Fast Attack known as Dragon Breath. This attack will deal an insane amount of damage to opponents and what's even better is that it charges faster depending on how quickly the trainer lands the attack. Another fully charged attack, Sky Attack, can be very lethal and can even leave a Pokémon like Skarmory writhing in pain.
Defensive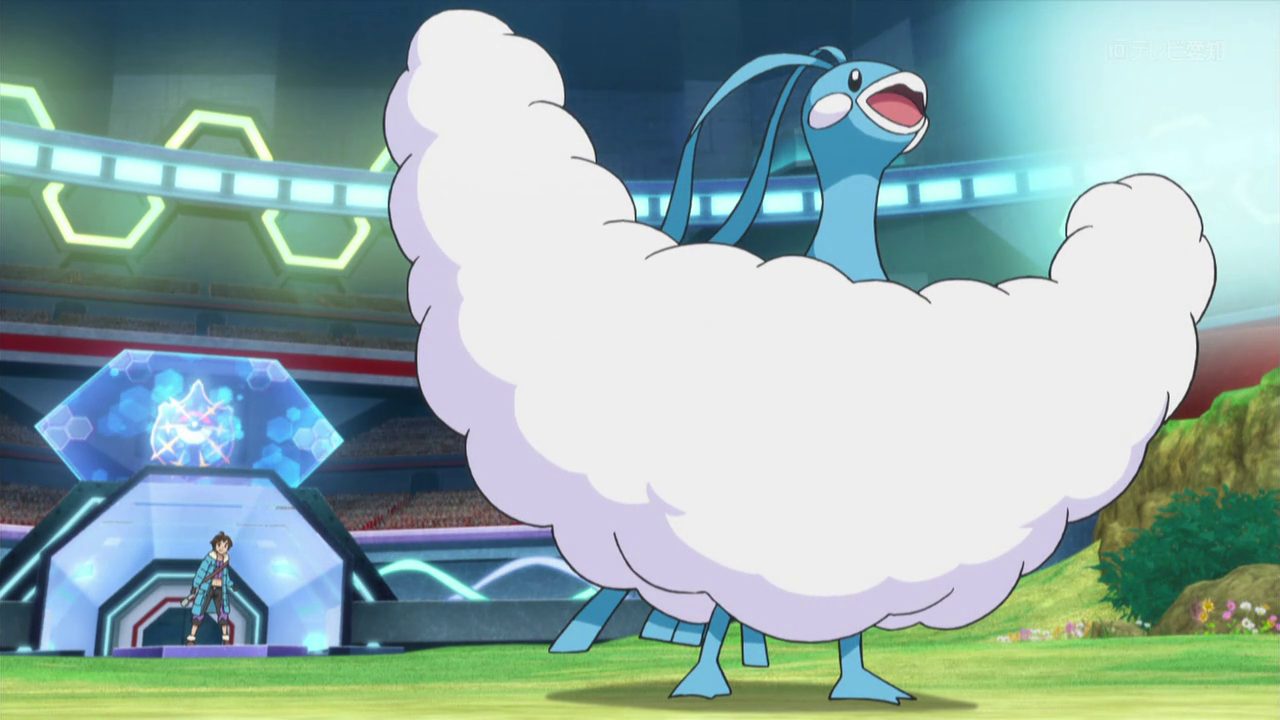 If players wish to use Pokémon Go Altaria as a more defensive Pokémon, swap the moves from the offensive type. Start with a basic attack, Peck. Dragon Breath is also a good attack option for beginners. It helps in keeping the opponents at bay and doesn't use much energy of your Pokemon. However, it will be better if you use Dragon Pulse in the Fully Charged attack option. It takes a little more time than Sky Dance to charge up but will deliver a devastating blow if delivered rightly.
Similarly, please avoid using the Dazzling Gleam attack as it takes a lot of time to charge up, and many top-tier Pokémon can counter it quite easily. Its only advantage is that it delivers a lot of damage, but the trade-off is high, so avoid using this attack.
Here's a list of move combination trainers can use for Altaria,
Peck + Dazzling Gleam
The Peck + Dragon Pulse
Peck + Sky Attack
Breath of dragon + Sky Attack
Dragon Breath + Dragon Pulse
Dragon Breath + Dazzling Gleam
Best League for Altaria to Fight in
Altaria will perform best in the Great League matches. It can easily overpower the opponents there. With its Sky dance attack, it can best the strongest of Pokémon in the Great League. But be wary, Altaria is a regular tier Pokémon, and trainers consider it to be the strongest in its tier type. Altaria cannot compete in higher tournaments like Ultra League and Master League. Altaria will be blown away by its opponents in this league. The matchmaking algorithm in these Leagues is terrible and will not favor Great League masters. So, it is best to keep Altaria in the Great League.