Overlord is one of a kind anime whose different plot has gotten viewers hinged to it. The show is based on light novels which have the same name and are written by Kugane Maruyama. The light novels were brought to life in 2015 by MadHouse. After the launch, they came to a halt with season 3 in 2018, making fans wonder when Overlord season 4 will release.
Overlord Season 4 needs to be released to answer all the fans' questions without reading the light novels. Since season 3 ended with a cliffhanger, fans are waiting much more eagerly for the next season to find out what things. Such as what shall be the next step of Ainz, and he will succeed.
Overlord Plot
Overlord's plot is a bit unusual, and this is why fans adore it. The hit anime show's story surrounds a virtual game (Yggdrasil) in 2125 and about it going offline forever. But, just before it happens, Momonga decides to enter and explore it. When he enters the game, he changes into the character Aniz Ooal Gown, a powerful sorcerer.
Suddenly, the server shuts down, and Momonga gets stuck in the body of Aniz in the virtual game. In addition to this, all the other characters of the game have evolved with distinct personalities. Aniz tries to figure out what's happening. And how many other characters are stuck in the same position as him with so much happening. Furthermore, he has to figure out a way to go back home.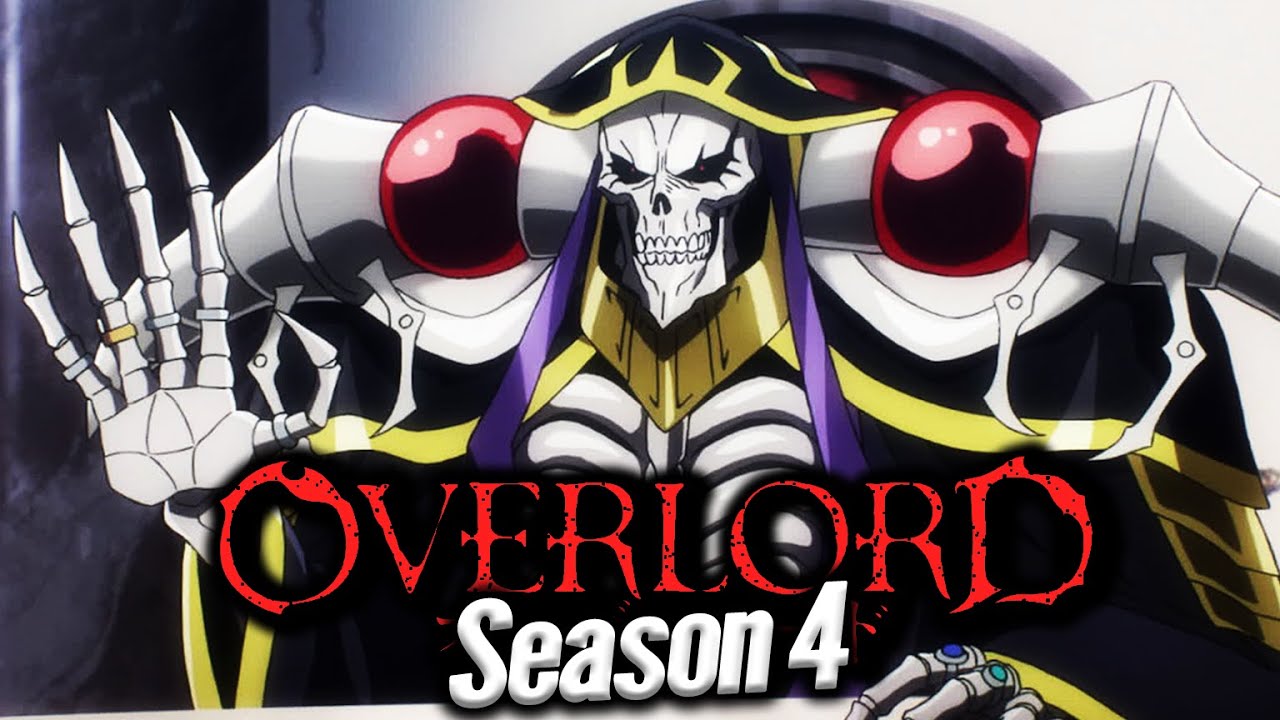 Overlord Season 4 release date
The last episode of season 3 aired on 2nd October 2018. Since then, there has been no official word on the next season's release except the scriptwriter, Yukie Sugawara, statement at the AnimagiC convention in 2019. He stated that there will be another season and that season 3 is not the end of Overlord. Another thing that confirms the release of season 4 is that there is a lot of content available for it since only 9 volumes have been used yet.
So, assuming that the fourth season's shoot got delayed due to the pandemic. Currently, we can predict that season 4 will be available for the fans in late 2021 or early 2022.
Overlord Season 4 Plot
Overlord's much anticipated season will begin with volume 10 and continue till volume 12 of the light novel series since each season is based on 3 volumes. Taking help from the light novels, we can predict the plot of the anime.
Season 3 ended with a battle between Gazeff Stronoff and Ainz Ooal. During the battle, Gazeff died, and Ainz became the ultimate sorcerer of the kingdom. However, the episode didn't end with that, but with words ("And the story goes on") that gave us mixed feelings, i.e., excited because there will be a new season and impatience happen next. 
We can predict that Overlord season 4 shall begin with Aniz bringing new changes to his newly acclaimed kingdom. He will try to turn it into a paradise for all species and races residing in it. He will also form many enemies from different countries.
Season 4 will also show viewers Ainz exploring around looking for lost rune magi while moving in the direction of the Dwarf Kingdom, which will probably be under attack. If you thought this was it for this season, then let us warn you that a lot more will happen, and you will find yourself on the edge of your seats at all times.
Overlord Season 4 Characters
In Overlord season 4, you will see many old characters grow and progress. Some of the characters you will see a lot in the next season are Ainz Ooal Gown, Demiurge, Albedo, Aura Bella Fiora, Shaltear Blood, Cocytus, Mare Bello Fiore, Gargantuan.
How many volumes of Overlord are there?
There are a total of 14 volumes of Overlord light novels. The author is still writing the series and has said that he plans to make 17 volumes of Overlord light novels.
Where to watch Overlord?
Overlord is an amazing anime show which can be watched on netflix.
Conclusion
This pandemic has caused a delay for lots of production houses, including Madhouse, and this is why there has been no confirmed news of Overlord Season 4. We can guarantee you that you will be hearing about Overlord Season 4 release date officially very soon.