Nick Gilbert, the son of Cleveland Cavaliers owner and Chairman Dan Gilbert, died at 26 on Saturday, May 6, 2023. Nick Gilbert cause of death is a genetic condition he had been fighting since he was a baby.
Ira Kaufman Chapel shared the sad news in a post. She wrote that Gilbert died 'peacefully at home, surrounded by family.'
Nick Gilbert Cause Of Death
Nick's parents had been married for three years when they welcomed their first son, Nick, into this world. At a young age, Gilbert was diagnosed with a genetic condition, neurofibromatosis. It is a genetic disorder with no cure or treatment. Moreover, in this condition, non-cancerous tumours grow along nerves in the skin, brain, and other body parts. Hence, Nick Gilbert cause of death is neurofibromatosis.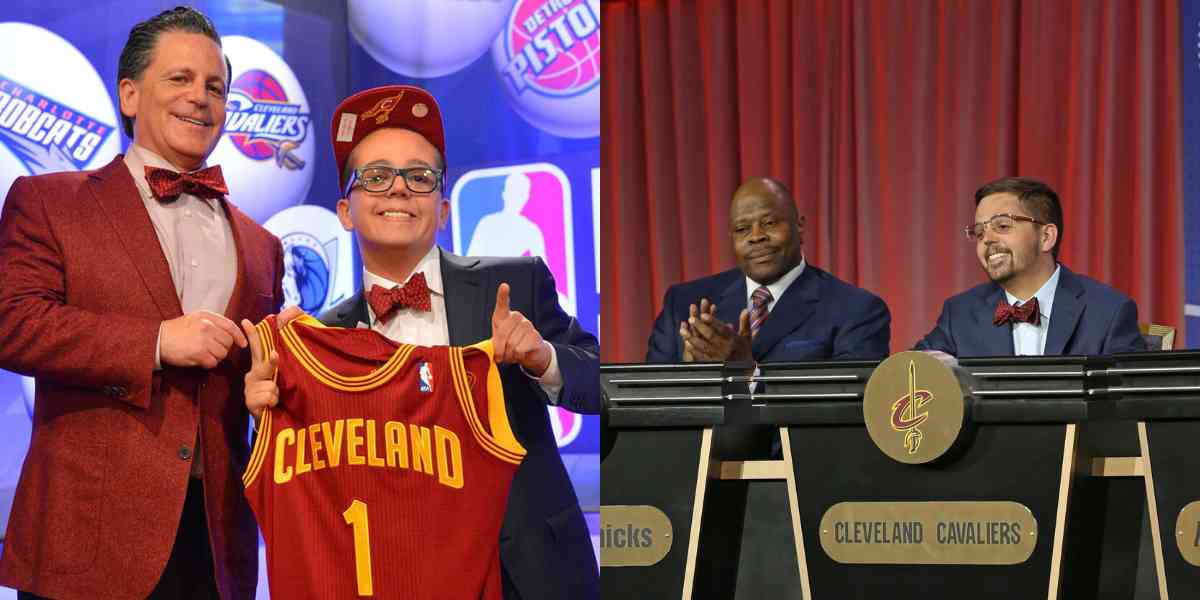 He was 15 months old when he went through brain surgeries and chemotherapy. According to his parents, things started changing dramatically when Nick began having vision problems, and three weeks after that, he was blind in his right eye.
Related: Jim Brown Cause of Death: How Did The NFL legend and Hall of Famer Die?
Nick inspired many with his signature bow tie and dark-rimmed glasses from a very young age. He advocated for the fight against NF, and his parents even established a non-profit organisation, NF Forward. The purpose of this organisation is to fund research and help families whose children have been diagnosed with neurofibromatosis.
Nick Gilbert's NBA Presence
Gilbert was famous for his NBA presence. He represented and was a lucky charm for the Cavaliers in the NBA Draft Lottery each year. In 2010, when LeBron James left the Cavaliers to join the Miami Heat, the team had a bad record that season. During this difficult time. Nick Gilbert, who was just 14 years old then, represented the Cavaliers at the draft lottery and surprisingly won the first pick. They used this to select Kyrie Irving. In 2012, he represented the team again; this time, they fell to No. 4, but again in 2013, the Cavaliers landed No. 1 as the overall pick.
Related: What is Kenneth Egano Cause Of Death? Filipino Boxer Passed Away on Wednesday After Fainting
In the 2022–2023 season, after the news of his death was announced over the weekend, the Cavaliers wore bowtie emblems on their warm-up jackets to honour Nick Gilbert. Nick's father, Dan Gilbert, thanked Cleveland fans for embracing Nick and showing support.
Although Nick had suffered from neurofibromatosis since a young age, it never dulled his spark. He was never reluctant to use his voice for the cause he was fighting for and even played a crucial role as a team representative. News of his death brought sorrow to NBA fans. 
Related: Sony Pictures Is Set To Release Gran Turismo Movie On August 11, 2023
Expressing his sorrow, Detroit Mayor Mike Duggan tweeted, "Nick inspired people everywhere with his bravery and brought joy to everyone he met. All of Detroit has the Gilbert family in our prayers today."