With the pandemic making us hit an all-time low with its constant lockdowns and restrictions. We can always count on Netflix to make us feel better. The online streaming platform never stops; its universe keeps on expanding, and 2021 is no different. Netflix is all set for this year, with hundreds of TV series releasing their sequels. We have picked out a handful of the best Netflix shows, with new seasons coming in 2021. Thus, be sure to mark your calendars if you spot your favorite ones on the list so that you don't miss out on them. 
Rick and Morty Season 5 
The hilarious sitcom, Rick and Morty, has had us rolling on the floor with fits of laughter quite a few times. It follows the story of Rick Sanchez, a sociopathic scientist. Morty, his not-so-bright grandson, on their journey through life-threatening adventures. The show has received well-deserved praises from critics all around the world. Rick and Morty should mark their calendars for 20th June as the fifth season will make its debut on this day. This new season will feature Rick's eternal enemy, Mr. Nimbus, and the exciting love life of Summer, Rick's granddaughter and Morty's sister. It will also have lots of twists and turns with Rick almost dying, robots and ginormous mecha dogs endangering the world, and a sea lord arriving in a carriage driven by octopuses at Beth and Jerry's house. All in all, it is going to be one hell of an exciting season, and we can barely wait for it to air! 
Virgin River Season 3
The soapy romantic TV series, Virgin River, has successfully managed to capture the hearts of millions across the globe. The first two seasons followed Mel Monroe as she tries to escape her past by moving to a new town in Northern California named Virgin River to work as a nurse practitioner. Much to her dismay, she is not only unable to let go of her past, but she must also deal with the major drama that unravels in this new town. The show's second season ends on a major cliffhanger with Jack, Mel's lover, getting shot and bleeding out on his bar's floor. We do not get to find out who does this and why. In fact, we are not even sure if he survives! Thus, fans have been going crazy speculating conspiracy theories. Thankfully, the wait may finally be over as season 3 of Virgin River might make its debut in November 2021! The show has already been renewed for a new season by Netflix, and productions are already underway. The possibility of the series premiering by the end of 2021 is almost a hundred percent! 
Who Killed Sara? Season 2
The most popular Netflix foreign language series, Who Killed Sara, is set to debut its second season on May 19, 2021. The first season of the series follows Alex Guzman on his journey to find the murderer of his sister Sara after he spent 18 years in jail. Initially, he believes that his sister died due to a parasailing accident. However, upon reading her journals, he realizes that something seems fishy. Her journal contains an odd drawing with an unmarked grave. As soon as Alex sees it, he recognizes the location and digs up the grave. In it, he finds a skull with a bullet. Could it be Sara's? Or perhaps it is the skull of one of the prostitutes killed by Ceśar. The father of Sara's dead child, who is also the father of Sara's boyfriend. Sounds pretty messed up, right? Full of mysteries, secrets, murders, and messed-up relationships, this Mexican thriller has had fans gripping the edges of their seats, waiting for the next twist to unravel! With a first season that is so good, we can barely wait to find out what happens in the second. 
Love is Blind Season 2
Love is Blind is an unconventional dating reality TV show where singles must find their matches purely based on emotional connections. They are not allowed to see the faces of the people they are talking to, and thus, they must fall in love with the other person's personality. Once both singles confess their love for each other, they are allowed to meet in person. They are also sent on a holiday to get to know each other better, physically and emotionally. The show was an absolute hit among viewers as it was quite different from regular dating TV shows. Thus, it is no surprise that Netflix has renewed the show for a new season set to premiere in fall 2021! With new singles ready to try their luck at making lifelong commitments, fans are extremely excited to see how the second season unravels. 
Too Hot to Handle Season 2 
Full of steamy hot scenarios, Too Hot to Handle is another take on dating reality TV series. Featuring some of the hottest human beings alive, the show offers a reward of $100,000 to the contests if they can manage to build deeper relationships without sex. The rules are simple; contestants must not touch themselves or others. Violation of rules results in losing money, and the worst part is, if one person messes up, the whole group suffers as the prize is to be split equally between them. Things get pretty heated up, rules are broken, and money is lost, but all in all, each contestant manages to get $7500! The show gained immense popularity among worldwide viewers and managed to secure a loyal fanbase that demanded another season. Netflix complied and renewed the show for another season set to air as early as June 2021! With new hot singles, new rules, and steamier situations, we are excited to see what season 2 of Too Hot to Handle has in store for us.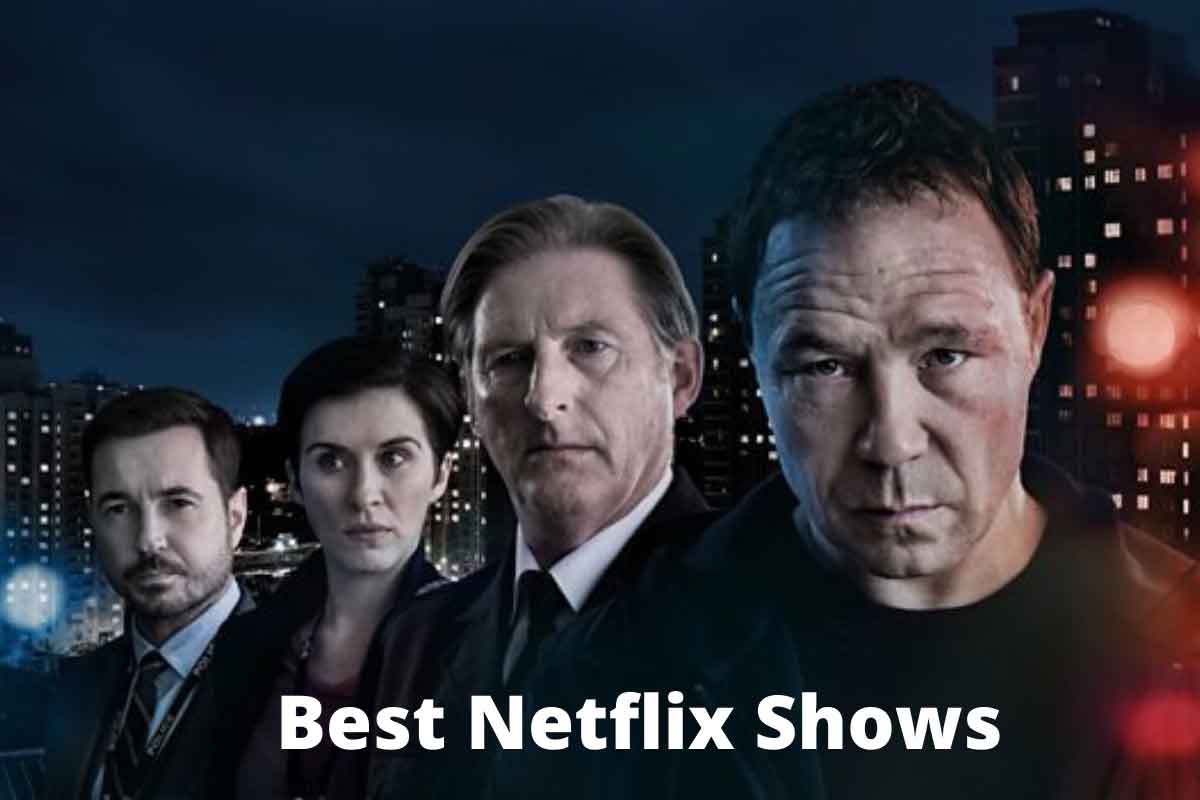 The Witcher Season 2 
The Witcher is a fantasy-based TV series that deals with magic, monsters, and prophecies. It features Geralt the Witcher, Ciri the Princess, and Yennefer the Sorceress. The series follows Geralt as he struggles to find a place for himself in a world where people are eviler than monsters. He falls in love with Yennefer, a sorceress who uses magic to fix her deformities. At the same time, he also realizes that his fate is tied to the Crown Princess Ciri. While battling monsters, he must also take care of Ciri and deal with his feelings for Yennefer. With a sensational plot and lots of twists,  the Witcher quickly became one of the most-watched Netflix Tv series. Owing to its huge demand and popularity, Netflix has officially renewed the show for a new season. We still do not know the exact release date but based on statistics and rumors. The second season will air in late 2021 as its production has already been completed! 
Sweet Magnolias Season 2
Sweet Magnolias is an American Romantic TV series that follows three best friends, Maddie, Helen, and Dana Sue, as they struggle to balance their love lives, careers, and families. The first season was full of betrayals, scandalous love affairs, blooming friendships, and work struggles, which most of us can relate to personally. The first season had us hooked from the first episode, and we have been dying for a new one ever since its end. Luckily, Netflix has renewed the show for its second season, and it will be airing as soon as late 2021! Productions of the second season have already begun as of April 2021 and will be completed in approximately three months. Thus, we might get to watch Sweet Magnolias Season 2 sooner than we expect! 
Money Heist Season 5
The record-breaking Spanish TV series Money Heist ended on a huge cliffhanger that has had fans going crazy with speculations. The show is based on a group of robbers as they commit impossible robberies under the supervision of their head, the Professor. Things go wrong, and lives are lost, but the Professor's quick thinking and genius mind almost always save the day.  The last season ended with Alicia, a suspended police investigator, holding a gun to the Professor's head. Does she shoot him? Does she hand him over to the police? Or does she end up joining him? Only the fifth season will tell. The show has officially confirmed the production of its fifth season. However, we do not have an official release date as of now, but we do have reason to believe that Money Heist Season 5 will be making its debut in late 2021. 
The Kominsky Method Season 3 
The Kominsky Method is a comedy-drama TV series that hits a little too close to home as it deals with the existential crisis of a retired famous actor Michael Douglas and his agent. With their ages advancing and death coming closer, they struggle to keep up with the challenges that come their way. Dealing with themes such as life and death, relationships, illnesses, and family, the Kominsky Method has captured the hearts of millions of people, including ours. It is a spectacular show that humorously conveys important life advice. With two record-breaking seasons, the show is all set to release its third and final season on May 28. While we are upset that the third season will be the end of this remarkable TV series, we can not wait for its release! 
Elite Season 4
Fans of this Spanish thriller drama TV Series are ecstatic over the news of Netflix renewing the show for its fourth season! In fact, the release date for this new season has already been set for the 18th of June 2021! The first three seasons follow the story of three middle-class students who end up getting scholarships to one of the most elite schools in Spain. Upon entering the school premises, they are looked down upon by the wealthy kids, and clashes among the rich and the poor lead to the death of two students, namely Marina and Polo. As one of the most reputable schools in all of Spain, Las Encinas must solve these murder cases to uphold its position. Featuring new scandals and love affairs, the fourth season will be back with a bang with a new cast and new mysteries! 
Atypical Season 4 
Raising awareness regarding autism, Atypical follows the story of an eighteen-year-old boy, Sam, and his struggles as a kid on the autism spectrum. From complicated love life to difficulties being independent, Sam's life is quite hard. However, it shows us that in a supportive environment, kids with autism can flourish and go on to live a happy, successful life. The show is highly praised universally and perhaps is one of the most versatile shows on Netflix. With three successful seasons, Atypical is ready with its fourth and final season, which will be released in late 2021. In fact, rumors have that the release date of Atypical Season 4 will be in October 2021. 
Ozark Season 4 Part 1
An exceptional crime drama TV series, Ozark, is all set for its finale season- season 4, to be released in late 2021. Winning lots of awards, including Emmy's and SAG's, Ozark is one of the most-watched TV series on Netflix. The plot is based on Marty and Wendy Byrde and their sensational money laundering scheme. After their first scheme fails and they get in trouble with a Mexican cartel, they relocate to the Lake of the Ozarks in Missouri. Once here, their paths get mingled with the Kansas City Mafia and local criminals. With an award-winning plot and mind-blowing acting, Ozark is definitely one of the best Netflix shows. It has three complete seasons, and the first part of the fourth season is all set for its release in late 2021. 
Sex Education Season 3
Sex Education is a comedy-drama series starring a socially awkward kid- Otis, and his journey through a high school full of testosterone-raging teenagers. Despite not having any sexual experience himself, Otis knows quite a lot due to his mom, a sex therapist. He is quite a bit of an expert and decides to set up an underground sex therapy clinic to raise his social status. He teams up with Maeve, an extremely hot badass girl. Together, the two help their classmates deal with their sexual problems. In this joint business, Otis and Maeve end up developing feelings for each other but fate isn't in their favor, and thus, they never end up together- at least not in the first two seasons. Whether they end up together or not will be known in the third season, which is going to air in 2021! Although it has been confirmed that Sex Education Season 3 will premiere in 2021, there has been no official announcement regarding the release date. 
You Season 3
The series deals with Joe Goldberg, a seemingly normal bookstore manager who is actually quite sinister. The first season follows his love story with Guinevere Beck. What starts as a small crush turns into a psychotic obsession as Joe kills anyone and everyone who stands in the path of his love, including Guinevere's best friend and boyfriend. In the end, he even ends up murdering her when she finds out about his true nature. Determined to change, he moves to a new town with a new identity. However, old habits die hard, and he ends up falling in love with a girl named Love, who turns out to be just as psychotic as him! The two of them end up getting pregnant and moving to the suburbs. Although we thought this would be the end of Joe's toxic obsessive behavior, we couldn't be more wrong. The second season ends with Joe stalking his next-door neighbor, his new victim. What will happen when Love finds out? Will she kill her just as she killed Candace, Joe's ex? Only season 3 will tell. Luckily, we will not have to wait for long as Netflix has announced the official release of You Season 3 in the second half of 2021. 
Castlevania Season 4 
The leading anime TV series, Castlevania, is set to end on 13th May 2021 with its fourth and last season debut. The series has received acclaim from critics globally and is an all-time favorite among anime viewers. It follows Count Dracula, a vampire.He avenges the death of his wife, who was falsely accused of practicing witchcraft and burned at stake. The powerful vampire vows to make all the people of Wallachia pay for the death of his wife with their lives. To do this, he calls upon an army of demons who take over the country, instilling fear and distrust in the hearts of the residents. To put an end to this evil, Trevor Belmont- a Monster Hunter along with Sypha Belnades- a Magician and Alucard- Dracula's half-mortal half-vampire son battle the demons. They even manage to send Dracula back to hell eternally! However, Alucard starts to show signs of evil and might follow in His father's footsteps. Whether this is true or not will only be confirmed in the fourth season, coming to us in May. 
World Trigger Season 3
Set in Mikado City, World Trigger features Border Defense Agency battling incoming aliens called Neighbors from a parallel universe. The organization selects people who train to defeat these havoc-wreaking aliens using weapons called Triggers. Osamu Mikami is a part of this world-saving group and, along with the help of his friend Yuma Kugu, a transfer student from an alternate dimension who wants to become a member of the Border, takes down Neighbours. This anime TV series is one of the most viewed anime shows on Netflix and is all set to release its third season in October 2021. Featuring more complex alien-human fights and blooming friendships, season three of this adventure fiction series will surely be just as great as the first two, if not better. 
Aggretsuko Season 3
Dealing with real-life issues, Aggretsuko is a Japanese anime TV series that has won the hearts of its viewers. It deals with depression, work stress, anxiety, and the troubles of finding love and happiness in the modern world. The first three seasons follow Aggretsuko in her pursuit of happiness as she gives up her old job to work in an idol band and gets betrayed by her many boyfriends until she finds Haida, the possible love of her life. Aggretsuko is all set to release its third season with two sensational seasons, which will feature Haida and Aggretsuko's love life. Will she get to live her dream of becoming a housewife? Or will she go back to her job in the idol band? All these questions will be answered in season 3 of Aggretsuko, airing in late 2021. In fact, based on statistics, the new season may be premiering in October 2021!
Brooklyn Nine-Nine Season 8
Brooklyn Nine-Nine is a comedy series that follows the adventures of Detective Jake Peralta and his diverse group of colleagues in the 99th precinct of NYPD. The group consists of a carefree Jake who follows his heart's desires regardless of the consequences, a brilliant and competitive Amy Santiago, the overachieving, serious, and mysterious Rosa Diaz, a clumsy and not so smart Detective Charles Boyle, the handsome and hard-working Detective Sergeant Terry Jeffords who is on a break from fieldwork due to the birth of his twins, the sarcastic Gina who is a part of the administration staff and their captain- Captain Ray Holt- a powerful and strong leader. Although they're all quite different from each other, we have not seen a better police combo in our lives! Full of laughter, love, and police work, Brooklyn Nine-Nine has topped charts and broken records. Now, after a long journey of seven seasons, the series is ready to end with its final season-Season 8, which has been confirmed to air in 2021. However, the show will not be airing until the 2021-2022 broadcast season, which means that we can expect the season to release anywhere between September 2021 to December 2021. 
Lucifer Season 5 Part 2 
Breaking the record for most consecutive weeks at No.1, this fantasy drama tv series features the devil himself, aka Lucifer Morningstar. He decides to abandon his duties in Hell and spends time on Earth, opening up his own nightclub named Lux. He also works as a detective for the LAPD, where he ends up falling in love with Detective Chloe Decker. With four complete seasons and half of the fifth season complete, Lucifer is one of the most popular shows on Netflix. The second half of the fifth season is all set to release on May 28, 2020. Filming and production for the new season are complete. We are sure Lucifer Season 5 Part 2 will meet our expectations and be just as great as the previous seasons.
Final Verdict
Netflix has quite an exciting year planned for us, from TV series that make our stomachs hurt from laughing to series that make our hearts hurt to shows full of suspense, mystery, and drama. We, too, can barely wait to see what all these new seasons have in store for us.