David Aylor's death has brought sadness to his family, friends, colleagues, and loved ones. The life of David was full of controversies, but none of his near and dear ones could have imagined that he would leave so early. David was a defense lawyer of Charleston who has been closely related to many high-profile cases.
He spoke his mind outright and fearlessly proceeded with his cause despite having repercussions at the cost of his personal life. When he entered the courtroom, he was a natural and did sweep every one of their feet with his proceedings. You may have often seen him making headlines with news of his bold comments and statements.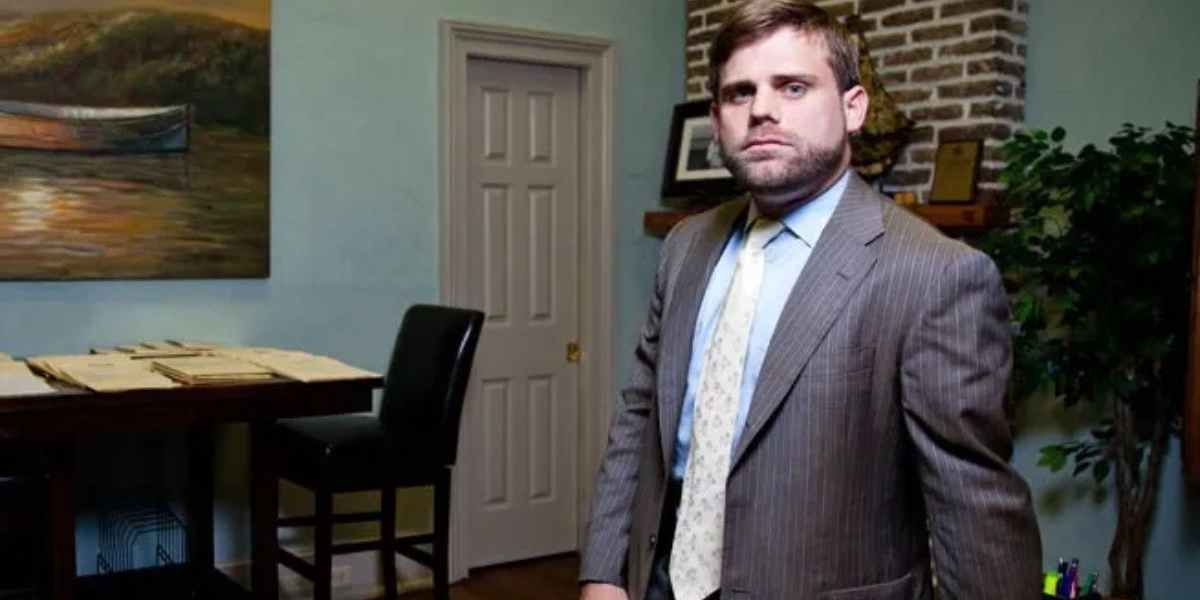 The whole Charleston community gathers to share their grief at the news of his death. It did have a significant impact on the legal body as soon as the information was shared. But what astonishes people the most is what is the cause of David Aylor's death. Was he suffering from serious health issues, or was it sudden? You will get to know it soon!
David Aylor Death: When and How Did The Charleston Lawyer Die?
David Aylor's death happened on 2nd January at the age of 41. He was lying dead at his home in downtown Charleston on Monday. The cause of death is unknown. The Charleston County Coroner's Office didn't release or respond upon requesting their thoughts on this situation. Officials are investigating the case to uncover the truth, and the problem is similar to Irene Cara's cause of death. Many are trying to determine if there are any foul plays in the whole matter. But no such details are available for the time being. Hopefully, the police reports will be out soon, and David Aylor's death mystery will be uncovered.
His colleagues, friends, and everyone who knew the lawyer were heartbroken to receive such sad news at the beginning of a new year. He was headstrong, and the courtroom will miss such an influential individual who has done much for his community.
Who Was David Aylor?
Upon David Aylor's death taking over the local news this Monday, people got eager to know about his life journey. Well, Aylor was a kind-hearted Charleston personal injury and criminal defense lawyer. He used to run his firm, the David Aylor Law Office, which he started in 2007. The late lawyer was leading 22 staff at his office, and the branches were spread throughout the prominent areas of Charleston, Myrtle Beach, and North Charleston.
His colleagues knew him to be generous, helpful, and kind-hearted. He took utmost care of not only his employees but also his clients. Aylor used to treat every single individual in his life like his family. He was a guiding light showing the right path to success.
However, David Aylor's death will not halt the dreams he had for his firm. He has left behind an impactful succession plan, and his team members will ensure that the clients receive the best of services in the future.
Though Aylor is not present to be the face of the brand he had built so dearly, his responsibility now lies upon his employers. Only time can tell if they are as capable as Aylor in handling critical situations smartly.
David Aylor Death: Controversy
Last year, Aylor was an attorney to look out for when there was a dispute between South Carolina's U.S. Attorney officer and the lawyer himself. The disagreement was surrounding the disclosure of unprofessional disclosure of confidential investigative material. This continued for almost a year and got settled recently at last mother. The federal authorities ultimately had to drop their request. It happened after Aylor took responsibility for his employee who accidentally left the confidential material at the Charleston County jail's secure room.
Aylor's reputation was hurt, but later the federal court released a three-page settlement document highlighting that Aylor had no intention of disseminating it to anyone else but his client.
Just a day before David Aylor death on 1st January 2022, Aylor shared text messages. It was with The State reporter to thank for their support. He promised the drinks would be on him the next time he visited. But sadly, that day will no longer come!
The people of Charleston are happy that David's name was clear and that he got justice before his sudden demise. But David Aylor death was a shocker, which made many people think that there is another side to the story. Well, until the full details are out, we only hope his soul gets to rest peacefully!