Baaghi 2 is all the set to hit theater's this weekend. It is the second installment of the Shabir khan directed Baaghi which was released in the summer of 2016. This time we have a different director taking the role as we are all set to double the fun, action and drama this weekend. Baaghi 2 is being directed by Ahmed khan with Tiger shroff continuing his lead role from the earlier film. This is a movie which is set to take there fan's of to a ride where they can enjoy a action packed journey with insane dance moves and superb love story.
Baaghi 2: What to expect and What's it all about?
Baaghi 2 have many attractions from its super amazing caste to its music tracks that have become smash hits already. The movie will revolve around Ronnie (Tiger Shroff) and Neha ( Disha Patani) as they will fight there way out of all the odds and as the Title says will be Rebel for love. Talking about Disha, She has impressed her all since she was fist spotted in the Music video Befikre with Tiger Shroff. If they could regenerate the chemistry of that song, we are in for some really pretty scenes.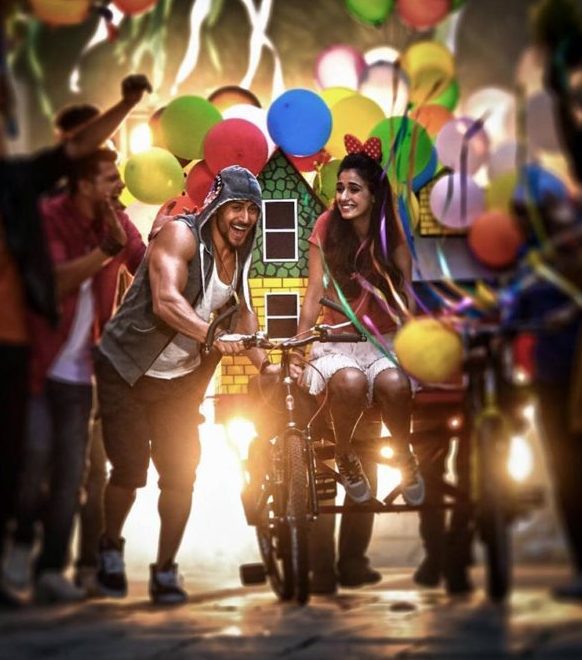 Disha has been a star since her first music video and her fan club will play a huge part in the success of this film. If the trailers were any indication this is a movie that will take the action in the Indian Cinema to a new level.
When we look into the movie we generally talk about the Hero and the heroine but this movie gives us a impressive cast to back up the lead actors. We have the likes of talented actors like Randeep Hooda and Manoj Vajpayee need no introduction.
Having checked all the potential of this film the team could also be affected by the recent projects we have seen from Tiger. Yes the section of the viewers will see this as another movie which avoids logic to complete the Entertainment part, but we are ok with that as long as the Entertainment part is ENTERTAINING.
With no major clash with the release date of this movie, it is expected to make it to the 100 Cr club and be a movie where the fans can enjoy two talented actors giving there all to entertain us.