Apple's new product announcements and launches frequently spark excitement among tech enthusiasts and regular consumers alike. While the tech giant still faces some criticism for its gadgets, with the launch of Apple 13-Inch MacBook Pro, the company has nonetheless established its credibility and augmented a loyal customer base.
5.3 million Mac computers were sold worldwide in the fourth quarter of 2019. It was around this time that we covered the announcement of Apple's 16-inch MacBook Pro. Now, a new MacBook has been released – much sooner than expected.
Keyboard complaints – addressed
Apple 13-inch MacBook Pro 2020 will come with a Magic Keyboard like the 16-inch model – great news for fans who have long complained about Apple's butterfly keyboards. Utilizing scissor-switch keyboards and an 'Esc' key, this model may be more user-friendly. It has an Intel 10th Generation processor with turbo boosts that reach 4.1 GHz.
It is a spec upgrade from its previous line of the same dimensions. It continues to feature Thunderbolt 3 or USB-C connectors, a headphone jack, a touch bar, together with a Touch ID sensor. Apple 13-Inch MacBook Pro 2020 also integrates Apple's T2 Security Chip for better data encryption and tighter security for Touch ID details.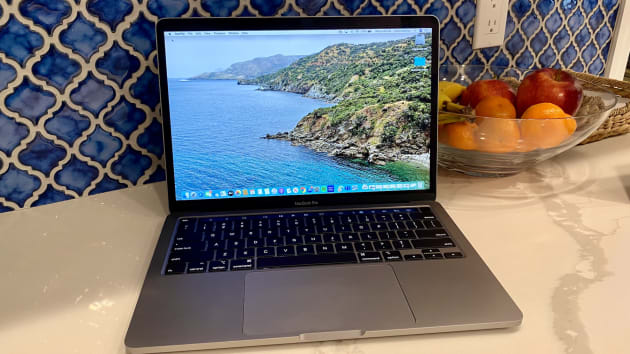 Soaring demand
The demand for Apple products remains high, and Apple's printed circuit board (PCB) manufacturer Zhen Ding is reaping much of these returns. The manufacturer reported an annual 100% increase in net profit for the first quarter of 2020, and credit this to the fact that people are now more reliant on MacBooks and iPads for remote work and distance learning.
Apple 13-Inch MacBook Pro 2020 release has actually been dubbed as a go-to laptop for remote workers. Its smaller size may also mean that PCB board thickness is an important consideration. The new boards need to adapt to the dimensions of the new laptop, which are 11.97 x 8.36 x 0.61 inches and 3.1 pounds – with advanced designs needed to achieve this. With manufacturers and designers aware of this challenge and able to adapt, they will likely continue to benefit as well.
Fast facts
Its random access memory (RAM) for the storage of tasks and processes can be upgraded, and storage can also reach 4TB – a first for a model of this dimension. Apple promises all-day battery life and claims it is their most portable Pro notebook. Improved graphics will allow Pro Display XDR to be viewed at 6K resolution.
Integrated Intel Iris Plus Graphics are nearly 80% faster than the previous generation's model. Its Retina display has upwards of 4 million colours and pixels, and 500 nits of brightness. It also comes with the latest OS, macOS Catalina.
Apple 13-Inch MacBook Pro Price considerations
At an entry-level price of $1,299, it comes with a 256GB hard drive and two Thunderbolt 3 ports. Mid-level options are pegged at $1,499 with 512GB storage, and the higher-end option is available at $1,799 with 512GB of storage, 16GB faster RAM, and a 10th Gen Core i5 processor. The higher-end models come with four Thunderbolt 3 ports.
Apple also claims that the performance of this new model is 2.8 times as fast as an older generation MacBook Pro with a dual-core processor. Its 720p webcam may not be as clear compared to those of other companies that have improved their webcams with 5-megapixel sensors, but in its entirety, it remains a powerful contender in the new range of MacBook releases for its size, sleek aluminium design, and functions.
Apple 13-Inch MacBook Pro: A Reasonable choice
Due to the current situation, Apple notes that the demand for its products and services among students, educators, and other professionals remains high right now, and so they have lowered the base model price by $100 for education customers. Both Final Cut Prox and Logic Pro X will be free for ninety days for all buyers.
Falling somewhere in-between the specs and capabilities of the 16-inch MacBook Pro and the new MacBook Air, the 13-inch MacBook Pro appears to be a reasonable yet powerful choice for prospective buyers. It's currently available today.