Lois Griffin's hoax death trends soon skyrocketed all over the internet, but what is the truth? Social media pranks are the easiest ways a user or account can gain quick viewership. So, to what extent did this prank go? This time, 'Lois Griffin dead at 43" became a trending topic after it went crazy viral overnight. Well, it isn't the first time such pranks have made rounds on the internet. Though it started as a harmless joke, this caused many fans genuine concern. Loyal fans familiar with Lois Griffin have been checking Google to learn the truth, whereas others have tried to understand who Griffin is.
If you are still not sure about Lois Griffin's hoax death trends and what it is all about, we will clear the air of doubts for you.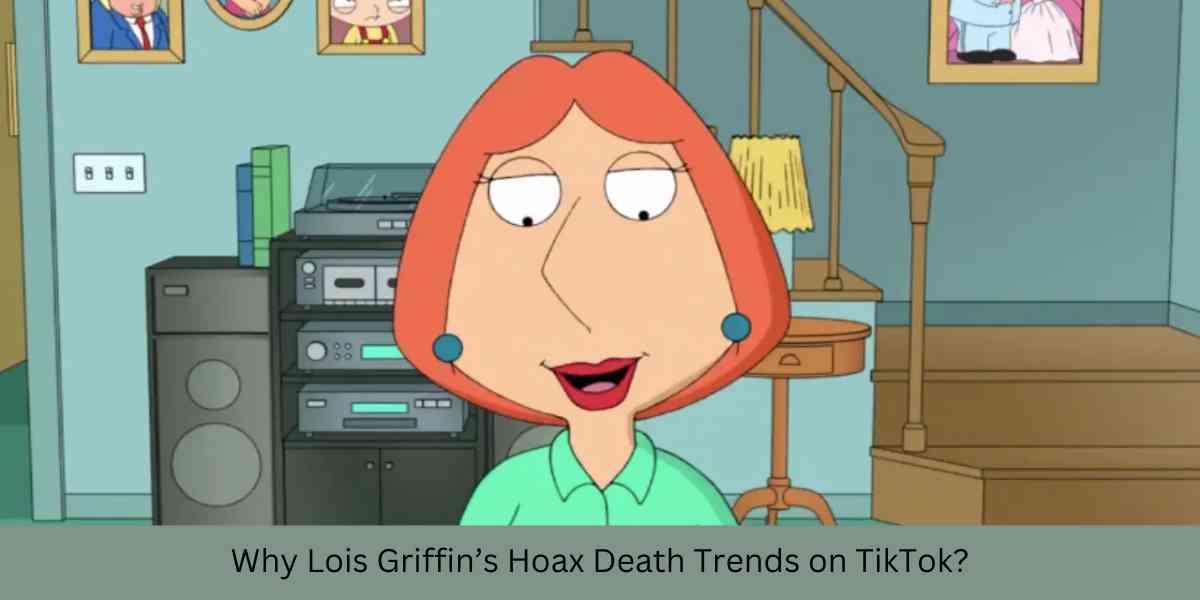 Lois Griffin's Hoax Death Trends Explained
"The Family Guy" character, Lois Griffin, is alive, and Lois Griffin's hoax death trends after the reaction-based social media prank got viral. "Lois Griffin is dead at 43" is something social media users have come across on the internet. People over Twitter and TikTok created many videos and memes that surfaced online.
Well, to brief it, the trend is recording the reactions of fans and family members to the news of Lois Griffin's death. Then the users post their natural responses to TikTok, Twitter, and other social media. You know how it works. Once a trend is created, everyone hops in!
For those who do not know, Lois Griffin is a popular lead character from the adult comedy animated series, "The Family Guy." It is a hit Fox sitcom, and Alex Borstein, a comedian, and actress, voices the character of Lois, the wife of Peter Griffin. The fictional character is also the loving mother of Meg, Chris, and Stewie Griffin. She is the person who keeps the family sane amidst all the crazy antics that Peter pulls out. They also have a dog who can speak, and his name is Brian.
During the pranks, we saw many people even didn't know about Lois and chose to Google the answer. There were some hilarious reactions, like when a fan asked to give the news to his family member, but he got the response that the fart "smells terrible." So, all in one, it was a light-hearted casual prank that did go wrong at some point.
Some genuine reactions also came from the netizens during Lois Griffin's hoax death trends. The fans were seriously looking for answers. At the same time, some others were only playing into the joke by showing seriousness.
Voice Actor Alex Borstein For Lois Griffin's Character Is Alive
Yes, voice actor Alex Borstein is alive! The Lois Griffin's hoax death trends were related to the fictional character and not the real-life voice actor Alex. She is healthy and thriving in her beautiful life. The Emmy award-winning actress is active on social media, and her latest post on Instagram was on 25th December 2022. She was promoting her holiday cameos, plus the star was also in one of her loving friend's podcasts.
Furthermore, she is more than ready to play Lois Griffin again, even after all this chaos. It is the perfect sitcom to make you laugh when you need comedy.
There is also a dark side to these trends. In all seriousness, many loyal fans thought it was Alex Borstein who passed away. Thus, it was only fitting to clarify the truth before hurting fans. This prank reminds fans of the time when a trick named "Lady Gaga had died at 37" went viral on TikTok viral. Even back then, the reactions caught many fans shocked and shattered.
However, this was not it. Many celebrities like Billy Joel, Martha Stewart, Paul McCartney, Jennifer Lopez, and so many more unknowingly became a part of this trend. Lois Griffin is the latest addition, but the creators of these trends need to understand the repercussions of such news. Thankfully, all of them are alive!
Final Words
Hopefully, you now have all your queries addressed for those who are still unaware of Lois Griffin's hoax death trends. Next time such news comes up, don't fall prey to these pranks before checking the information or Google. Lois Griffin's hoax death trends might have got all the attention, but we hope no more celebrities are dragged into such pranks.