Who is Mary Austin: Mary Austin was the woman Freddie Mercury asked to marry. Freddie's relationship with Mary Austin had always been in the eye of the world. The sudden burst of love between these two, an unexpected split up, and the ending of their paths separately raised many questions in the minds of Mercury's fans.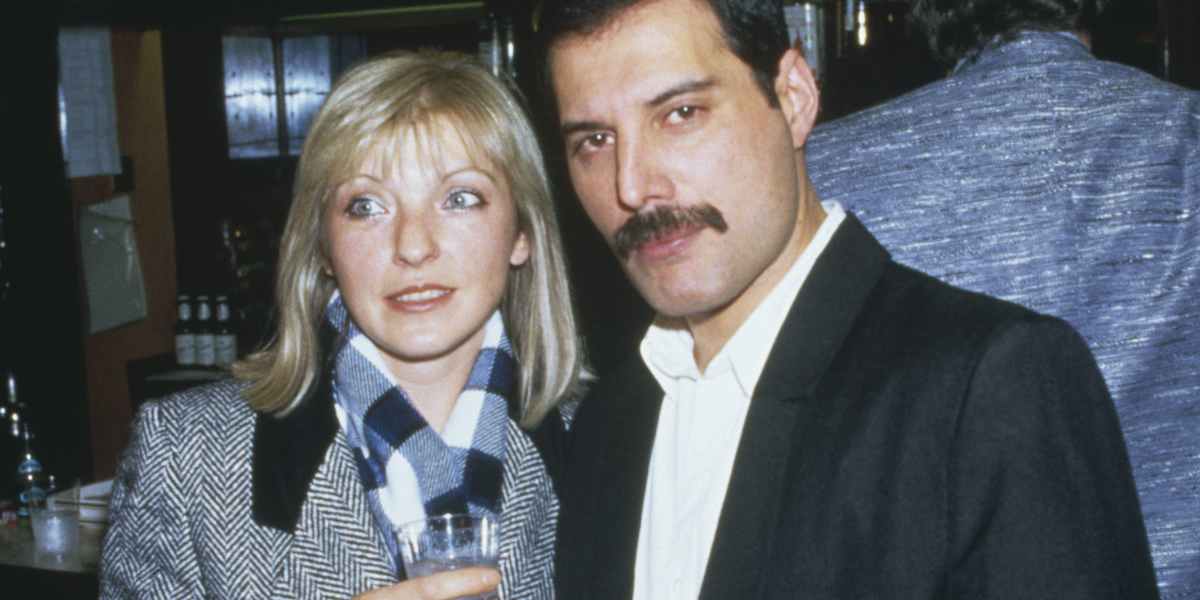 Who is Mary Austin: Mary Austin and her role in Freddie Mercury's life
In the early 1970s, Brian May, a guitarist, introduced Mary Austin to Freddie Mercury. Mary, born in Fulham, London, met Mercury in her teens in 1969 when she was 19 and he was 24 before the Queen was made. Mercury and Austin were in a long-term relationship; he lived with her for many years in West Kensington in 1970.
He loved Marry with all his heart and addressed her as his common-law wife. He even proposed to her for marriage. Before they split up, he dedicated the song "the love of my life" to her and asked her hand to fit his name ring on it in 1973. In the mid-1970s, he had begun an affair with David Minns, an American record executive.
In December 1976, Mercury told Austin about his sexuality as, in the mid-1970s, he started getting into another affair. And later moved out of the apartment they shared and bought Austin a place of hers. However, they remained friends through the years, and Mercury often referred to her as his only true friend.
Why Freddie Mercury referred to Mary Austin as the love of his life, knowing of his interests
While there had been rumors about Freddie Mercury's sexuality, the constant presence of Mary Austin had stopped Freddie Mercury's sexuality from being questioned for some time. After the proposal, Mary expressed her feelings saying, "I was speechless. I remember thinking; I don't understand what's going on. It wasn't what I'd expected at all.
Freddie once said, "all my lovers asked me why they couldn't replace Mary, but it's simply impossible. My only friend is Mary, and I don't want anybody else. To me, she was my common-law wife. To me, it was a marriage. We believe in each other; that's enough for me. I couldn't fall in love with a man like I did with Mary".
Freddie loved Mary as a human, matching his personality, regardless of his sexuality.
Why did Mary leave Mercury, and how they both ended up
Even though Mary and Mercury were engaged, she ended her romantic and physical relationship with Mercury when he came out to her as bisexual, which made her believe that he had been in a relationship with another woman. Despite the breakup, they were still close and remained friends.
As time passed, Mercury showed symptoms of HIV+ in early 1982. Mary was still so close to him in his final years. And in the last few weeks, she became his comfort and made regular visits to look after him. Mary was still there with him when he took his last breath; she was the one who informed his family about his death.
What possessions was Mary given
Back to the time when Mary and Mercury were dating, Mercury's final home, Garden Lodge, a twenty-eight-room Georgian mansion in Kensington set in a quarter-acre manicured garden surrounded by a high brick wall, was picked out by Mary. After they split up, Mercury left his London home for Austin, telling her, "You would have been my wife, and it would have been yours."
Where is Mary now
Mary is now 67 and said to live a private life behind the walls of the mansion Mercury gave her. Fans still make regular visits to pay up their respects. We hope this article cleared your queries regarding Who is Mary Austin?