A Jamaican American musician, Stephen Marley's net worth came from something other than the musical legacy his father; Bob Marley has left. He built his from scratch despite having the reputation of his legendary father. He became a part of the band, The Melody Makers, to join his older siblings at a very young age. But Stephen also had a very fulfilling solo career. He was blessed with musical genes, leading Stephen to win as many as eight Grammy awards. These awards came from his family collaborations, his role as a producer, and, of course, his solo singing career.
After dedicating so much of his time and efforts, how is Stephen Marley's net worth today? Stephen had a picture-perfect life, but there is more to know about the singer's struggles.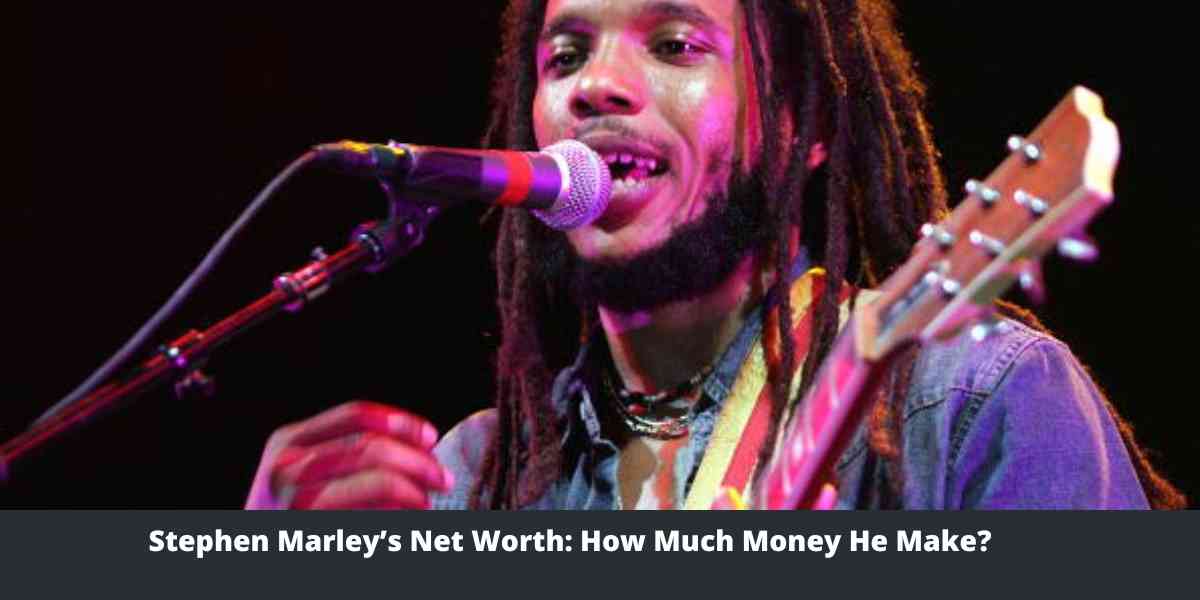 What Is Stephen Marley's Net Worth?
Bob Marley's son, Stephen Marley, net worth is a massive $20 million earned from his diverse career of multiple solo projects and collaborations. He has many real estate properties spread worldwide, including the US, England, and Jamaica. The singer sold his Los Angeles home for a whopping $3.6 million in 2019 and recently listed the Miami adobe for a massive $10.5 million. In 2010, he bought the gorgeous 3,200 square-foot home for 1.8 million pounds in London. Plus, the 4,000-square-foot house in Jamaica had a purchase value of $1.2 million in 2013. Stephen currently resides in Miami, Florida, and has his office and home there.
He inherited his father's musical talents and was lucky enough to grow up in a musical family. Stephen Robert Nesta Marley was born in Wilmington, Delaware, on 20th April 1972. He is the second son and the fourth child of twelve children.
Stephen's initial entry into the world of music took place with his involvement in the family band Ziggy Marley & The Melody Makers. Siblings Ziggy, Cedella, and Sharon were also members of this band, which empowered them with musical upbringing. Stephen also made considerable contributions to the famous Damian Marley and Julian Marley productions that did boost his net worth. You can hear his melodious voice on "Chant Down Babylon," a 1999 Bob Marley mash-up song. With so many collaborations and personal works, Stephen Marley's net worth ought to be significant.
Stephen Marley's Career
After being a backup singer in The Melody Makers' debut album, Play the Games Right (1985). Later more albums, namely Conscious Party (1988), One Bright Day (1989), and Jahmekya (1991), were released before the single "Tomorrow People" became a massive hit in 1992. Stephen and the group's popularity reached a new height with Joy, Blues (1993) and Free Like We, Want 2 B (1996). It got unforeseen commercial success and critical acclaim.
But the journey to Stephen Marley's net worth began with his solo debut in 2001. His music got massive attention and even claimed the top position on the Billboard Reggae Albums chart.
Stephen's next collaboration was with Damian for the album "Educated Fools" (2003). He then released Bob Marley's second Mind Control album in 2007. Without a doubt, it was a clear winner for Best Reggae Album. In 2010, his Distant Relatives album with rapper Nas got a number five spot on the Billboard 200 chart.
Their success with Stephen was unstoppable. He dropped the third album, Revelation Pt. 1: The Root of Life, in 2012, which was again number two on Billboards. The album's second part, Revelation Pt. 2: The Fruit of Life, came out in 2013. Next came Stony Hill (2015), Bob Marley's first-ever album to quickly reach the number-one spot on Billboard's Reggae Album chart. The same reputation and Billboard chart rankings were seen with his Rebellion Rises, and the Black Is His Majesty album.
Stephen Marley's Personal Life
Stephen's first marriage was with Orly Again in 2001 after dating for ten years, but the couple chose to separate in 2004. He then found love in Carol Mandiba. The award-winning singer has seven children. The first daughter is Selah Marley. However, the six other children are from his current relationship. His children's names are Jo Mersa Marley, Grounation Marley, Shacia Pena, Gideon Marley, Black Am I, and Abraham Marley. Stephen Marley was always focused on giving his children a dream life.
Moreover, Stephen is constantly voicing for the marijuana industry, which even led him to launch his cannabis company, Kaya Farms. He later partnered with Green Lion Partners. Besides, Marley is also heading as the director of a medical marijuana company, Med-X.
Final Words
Stephen has cleverly kept several sources of income open to expanding Stephen Marley's net worth. He is undoubtedly one of the most prominent Reggae singers and a businessman. With more career opportunities in his way, more success is waiting for Stephen.