Is Sort Of season 3 in the making? Are fans going to get a new season of their favorite show? The Peabody Award-winning comedy series is now on its second season after debuting a few weeks back. The show's inclusivity gives us a glance at modern society and the acceptance of gender fluidity. A series about Sabi Mehboob, a non-binary millennial with a lot on her plate: Bilal Baig and Fab Filippo, the show's creators, have upheld a vital segment of today's reality. Over the two few seasons, the fans have gotten attached to the show. And the next season is deserving.
We know you have been anxious all this while finding the details, but we have the news about Sort Of season 3 that can calm your mind. Does this mean Sort Of season 3 got a release date? The long list of queries keeps coming, and the answers are finally here.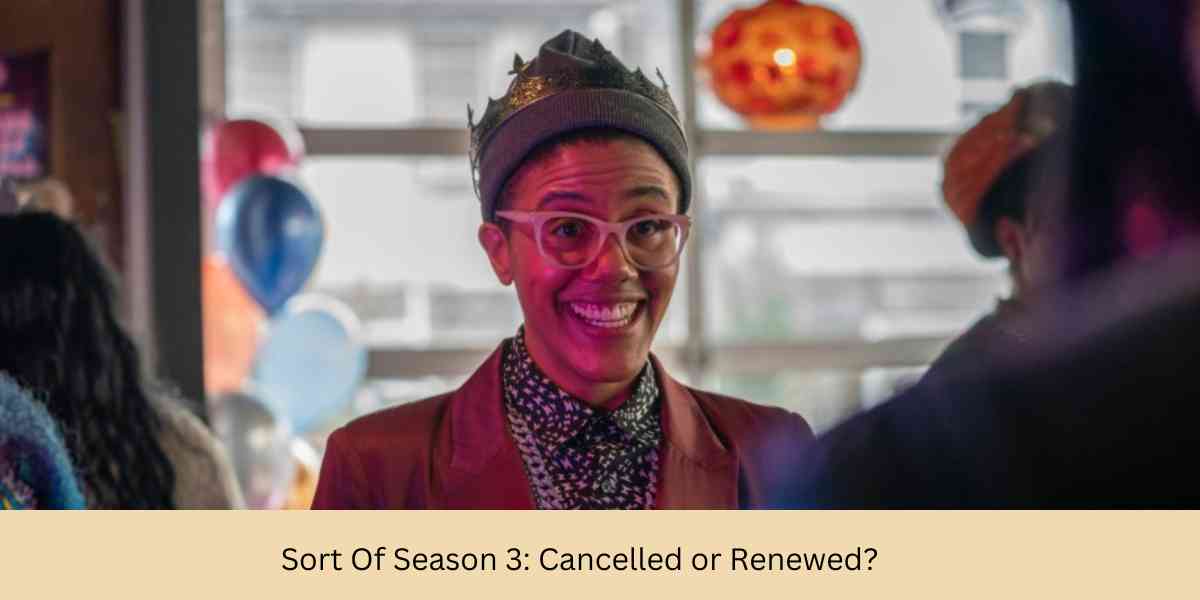 Is Sort Of Season 3 Renewed?
Sort Of season 3 got renewed in December 2022 to air on CBC and stream on HBO Max because of its massive popularity among audiences and critics. The second season had a Canadian premiere and was then released on CBC on 6th December. It is already halfway through, and the show also got many prestigious nominations. Sort Of git as many as 13 nominations at the 10th Canadian Screen Awards in 2022 and was also amongst the fan-voted Audience Choice Award. So, it was obvious that Sort Of season 3 would be returning to its fans' screens again.
This renewal came when HBO Max was cutting down major series because of its financial review. However, Sort Of season 3 survived, and fans couldn't be happier about the upcoming season.
What Are The Potential Release Date and Time Slot For Sort Of Season 3?
After carefully analyzing the patterns of the previous releases, we think Sort Of season 3 will release in late 2023 or early 2024. The creators did not acknowledge or share the potential release date. But 2023 or 2024 is the right time frame since the first season debuted in 2021. Then came the second season, which is running in 2022. If each season is released each year, then the 2023 or 2024 release is likely to happen.
The time slot will be the same as the previous seasons, that is, 9 p.m. (9.30 NT) on Tuesday on CBC, and then it will stream on HBO Max later. The official status for the same is pending.
What Is The Plot For Sort Of Season 3?
The life journey of Sabi Mehboob will be again under scrutiny in Sort Of season 3. Sabi is a gender-fluid millennial trying to fit into the roles of a child to the hardworking Pakistani immigrant parents, a caregiver, and a bartender at a buzzing LGBTQ bookstore and café. It will promote self-love, companionship, conflicts, and beautiful moments with family, work and love life. Last season we saw dad's sudden return to Sabi's life, which made things all messier. Moreover, Bessy was finally out of rehab, which intensified the tension. Sabi now faces multiple situations and relationship issues, leading to further complexities.
So, Sort Of season 3 will continue Sabi's journey and how the show's star will manage all this chaos. The plot line is still under construction. However, one thing is sure; it will be anything but simple!
The Cast Of Sort Of Season 3
New faces can come, but we can vouch that the existing characters will be in Sort Of season 3. These are the main characters that have a deep connection with the series. So, there will only be sudden exits without giving a proper closure. To share these with fans, we have put the names of Sort Of season 3 cast members and their characters below.
Bilal Baig plays Sabi Mehboob

Aden Bedard plays Henry Kaneko-Bauer

Gray Powell plays Paul Bauer

Grace Lynn Kung plays Bessy Kaneko

Kaya Kanashiro plays Violet Kaneko-Bauer

Supinder Wraich plays Aqsa Mehboob

Amanda Cordner plays 7ven

Ellora Patnaik plays Raffo Mehboob

Gregory Ambrose Calderone plays Lewis
Final Words
It is one of the fewest shows promoting a true modern-day story, which is why people favor it so much. With Sort Of season 3, the show will further reveal the dark realities that a non-binary person has to face. Thus, it is essential that such stories educate the generations. So, are you waiting for another big hit from Sort Of season 3?