News and pictures have been circulating on all over social media regarding the engagement of Pakistani pace bowler Shaheen Afridi. In the pictures circulated and claims the congratulations were passed to Shaheen Afridi on the engagement with the the Aqsa Afridi the second eldest daughter of Shahid Afridi.
Our local news sources confirmed the engagement ceremony took place in Landi Kotal, city of KPK province of Pakistan.
One of the tweet made by the fan from Landi Kotal also seen congratulating Shaheen Afridi and Shahid Afridi.
In circulated pictures you can see Shaheen Afridi and his family members congratulating on the engagement.
At present, the official engagement event will soon to be held in Karachi. And due to the Covid-19 restrictions in the country, only close friends and family members will be invited.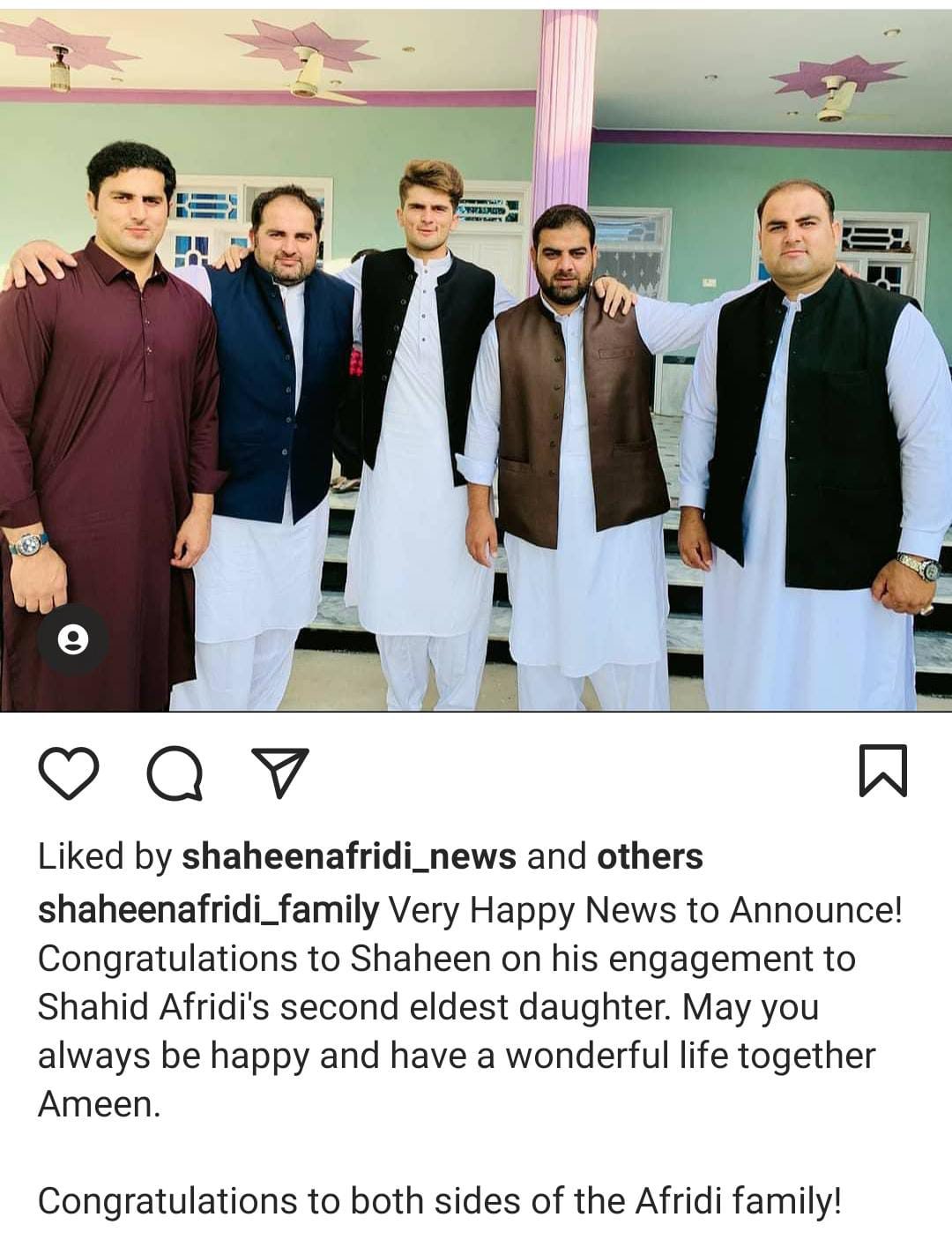 Also, one of the local news anchor Rahat Shinwari shared the news about the engagement of Shaheen Afridi with Aqsa Afridi.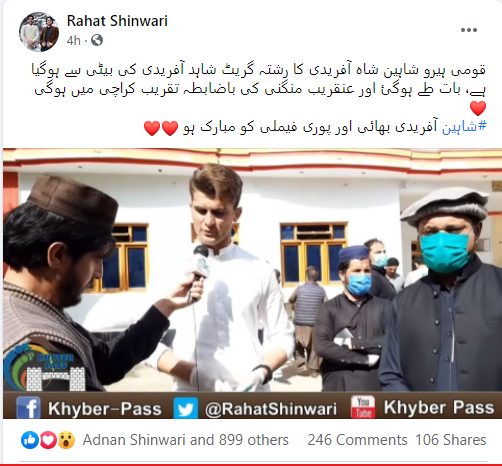 The posted status on Facebook translates as
National hero Shaheen Shah Afridi to tie the knot with the daughter of the great Shahid Afridi, it has been decided and the formal engagement ceremony will be held in Karachi soon.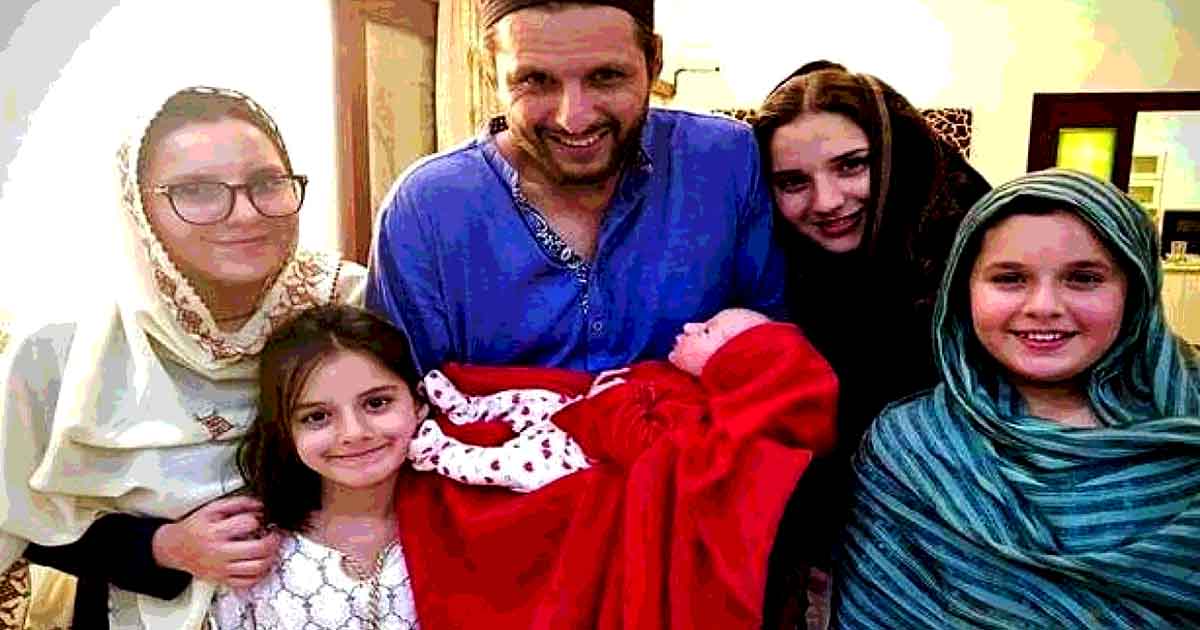 About Aqsa Afridi
Aqsa Afridi is 19 years old and the eldest daughter of the famous All round cricketer – Shahid Afridi.