New British TV series that has got everyone talking, Riches season 1, will take a further toll on high-stakes family drama. The series is earning a good reputation, and many compare it to the HBO hit series Succession. However, Abby Ajayi, the show's writer, has a different take on the plotline, even though there can be certain similarities. A new set of images gives us more insights about Riches season 1. Thus, anticipations are also building to get all the knowledge to prepare ourselves for the series.
You do not have to count the days until the final release since Riches season 1 is arriving on your screens. What else do we know? Well, there is more to Riches season 1 than the images of the upcoming release. Without any further ado, let us hop in.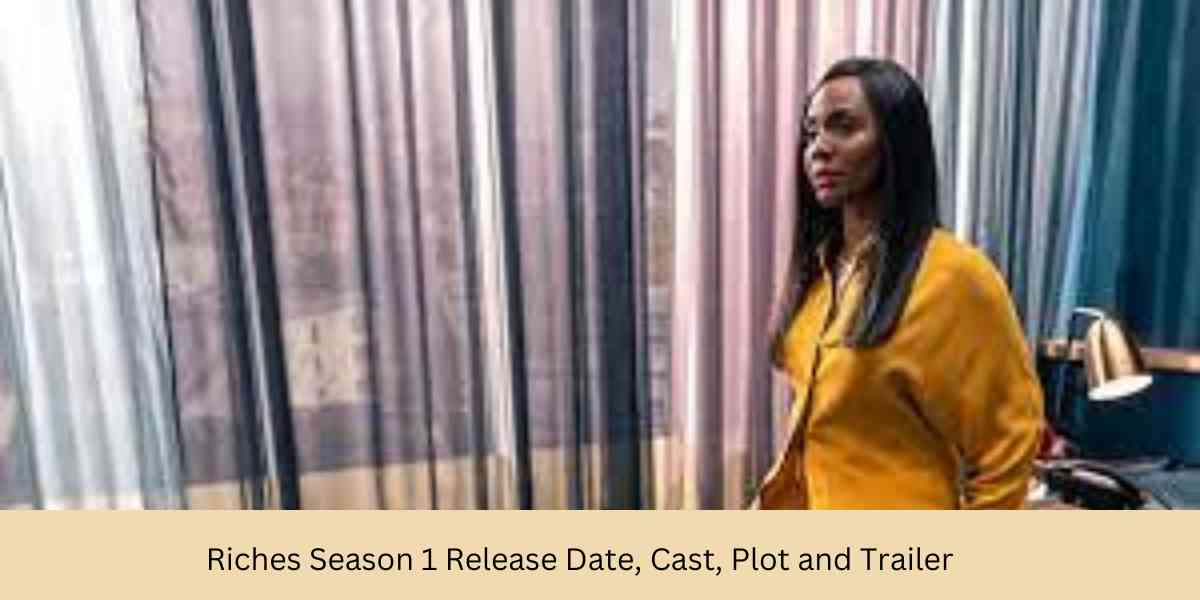 Riches Season 1 Release Date: When Is it on T.V. and Online?
Riches season 1 will premiere on 22nd December 2022 on ITVX and stream on Amazon Prime. Amazon Prime has bought international rights to stream the series. Anyone with a subscription to the OTT platform does not have to pay anything extra to watch the show. Audiences residing in the U.S., New Zealand, Nordics, Australia, Canada, and Sub-Saharan Africa can watch the display easily. However, please note that it will be available for streaming only after broadcasting in the U.K.
The show will have only six episodes to keep the storyline crisp and compact. You won't feel like skipping any part since the showrunners have been meticulous with it. The filming of Riches season 1 started in November 2021, and after one long year, it is finally ready to deliver to the audiences what they have been longing for.
What Is The Plot Of Riches Season 1?
The official plotline caught the eyes of the audience since it brought something new to the table. Riches season 1 will focus on U.K.'s top and most successful Black businessman, Stephen Richards. Though bright and making profits every second, Stephen is undeniably ruthless. With his commendable entrepreneurial skills, Stephen had built a business empire unlike any. Flair and Glory, the brand he had made, dominates the market regarding black hair and beauty.
But was this journey to success easy? Not! It has been 20 years of success, and now Stephen has a multi-million-pound cosmetics empire. He supports black-owned businesses that exude power and are driven by passion. Stephen is also married to a gorgeous second wife, Claudia, and has three children: Alesha, Gus, and Wanda. They lead a life of luxury.
On the other hand, he had two children from his previous marriage, Nina and Simon. These individuals have earned themselves a reputation and a respectable position in the business world through hard work. They both are highly successful at what they do.
However, things turn for worse when Stephen has a stroke, and this is when the family crashes. Stephen is now fighting death, but his children collide in the path. With so many secrets and lies at stake, Richard's empire is now on the verge of turning to chaos. No one wants this kind of family reunion, and we believe Riches season 1 will give the audiences more mystery than they can imagine.
Who Is In The Cast of Riches Season 1
The best thing about Riches season 1 is that it portrays the story of black people. Thus, the cast of Riches season 1 has a majority of black actors and actresses who vouch for remaining true to the story. Famous faces from popular shows are in Riches season 1, and we know the show will create magic on screen. So, check this list of cast members in Riches season 1.
Hugh Quarshie as Stephen Richards

Sarah Niles as Claudia Richards

Deborah Ayorinde as Nina Richards

Hermione Norris as Maureen Dawson

Adeyinka Akinrinade as Alesha

Ola Orebiyi as Gus

Nneka Okoye as Wanda

Brendan Coyle as Gideon Havelock

Supermodel Jourdan Dunn as Diva
These are only a few names amongst the broach list of cast members that you will see in Riches season 1.
Is There A Trailer For Riches Season 1?
Yes, a short 1-minute trailer of Riches season 1 has been uploaded on the official channel of ITVX. It takes us through the grand empire of Stephen Richards and shows the audience the chaos that is about to happen.
Riches gives us a look into the luxury and the secrets that will turn their lives upside down.
Final Words
Riches is one of the few shows that will narrate a tale of a black family and its empire. It is an excellent way of promoting diversity and different cultures. Thus, it will be interesting to see how audiences react to this show.