Is David Bromstad Gay?
David Bromstad is openly gay. He came out to the public as homosexual in the year 2013. Since coming out of the closet, he has publicly dated Jeffery Glasko. He and his partner Jeffery had a long-term relationship. Unfortunately, the two separated in the year 2015.
In an interview, David Bromstad revealed how he had met Jeffery. David saw Jeffery at a single party at Firestone in Orlando. This took place on Valentine's Day. David also confesses in the interview that he had crushed on Jeffery ever since he could remember. However, before their eventual meeting at Firestone in Orlando, the two were never formally introduced to each other.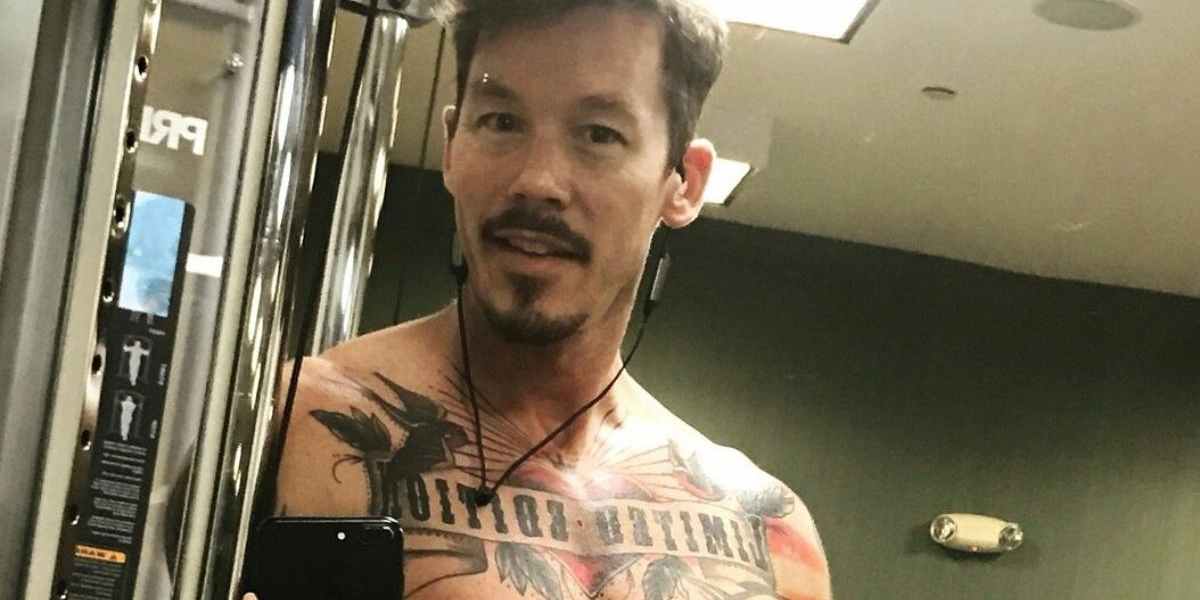 Moreover, David also recounted how the relationship came to be. He explained how most of the time, the two were always in relationships and had partners. However, when the two got out of their relationship and were single again, they immediately fell in love.
Unfortunately, not everything was as smooth sailing as the two had imagined. Their messy breakup in 2015 certainly caused an uproar. Jeffery had filed a lawsuit against David Bromstad, accusing him and saying that being with him had drained out Jeffery financially and mentally and had devastated him. He blamed David's drug addiction. However, reports say that David was cleared of all charges and the case was closed.
David Bromstad Early Life
David Bromstad was born to parents Diane Marlys Bromstad née Krueger and Richard Harold David Bromstad. His mother is of Swedish and German descent. His father, on the other hand, is of Norwegian descent. His state of birth is Cokato, Minnesota, and he was born on the 17th of August 1973. He is the youngest of a group of four siblings. His siblings are Dean Richard Bromstad, Dynelle Renee Bromstad, and Dyonne Rachael Brosmtad.
He completed his high school studies at Wayzata High School in Plymouth, Minnesota. While studying there, he decided that he wanted to make a career out of his interest in art and design. He wanted to grow up and become a Disney animator. To fulfill his dream, he enrolled at the Ringling College of Art and Design in Sarasota, Florida. This institution was well known for soft launching several notable personalities working for Disney. Upon graduation, he started working as a Disney illustrator.
David Bromstad Career
While David Bromstad was working as a Disney illustrator, he was placed on leave. While on vacation, he started his own company, which came to be known as the Bromstad Studio. When urged by a friend, David decided to try his luck and applied to participate in a reality show competition. The show took place in the summer of 2006. This reality show was HGTV's Design Star, through which the cable network would pick a host for its new show. The show had a total of ten contestants, including David, and all of them were designers. David Bromstad won the show and took home with him a car and a fantastic opportunity to be a host.
Bromstad came as a guest on the second season of HGTV's Design Star as he judged the contestants in the show's first episode. He also appeared to. heer on to the finalists in "Challenge 7: Island Dreams." Considering his continuous history with the show and being the winner of its first season, David got the opportunity to mentor in the reality show's sixth season. Later, he even went on to host the seventh season of the competition.
David Bromstad hosted Color Splash on HGTV from 2007-2012 after winning Design Star.
Moreover, in 2012, he hosted the Design Star All-Stars and appeared on Design At Your Door. Furthermore, he went on to compete in the second season of the show Rock The Block in partnership with another designer Tiffany Brooks. Other shows that he has appeared in are HGTV'd, UGTV Showdown, and Bang For Your Buck. Additionally, he judged on the show Brother Vs. Brother and appeared as a guest on Extreme Makeover-Home Edition.
In 2015, he began hosting the show My Lottery Dream Home.
David Bromstad Personal Life
Besides his relationship with Jeffery Glasko, not much is known about David's love life. He's someone who likes to keep his life private.
David has, on many occasions, expressed his love for tattoos and can be seen adorning his body with many unique designs. He likes meaningful tattoos that convey his love for his family, color, gay pride, and Disney.
David Bromstad is a Christain and, following his faith, collaborated with the Christain organization The Salvation Army. However, the star came under backlash as the organization was known to persecute the LGBTQ community.
Bromstad's name was also included in Out magazine's Out100 list of the top 100 most influential people from the queer community.