It is no surprise that the fans wanted a HigeHiro Anime Season 2. The fans adored the animation adaptation of HigeHiro, also short for Higehiro: After Being Rejected, I Shaved and Took in a High School Runaway.
The title is self-explanatory. Yoshida, the main character, is an office worker at an IT company and finally gathers the courage to confess to his boss and long-time crush, Auri Gotou. However, things go differently than planned as he gets rejected and drinks the night away. While drunk, he meets a high schooler and lets her stay at his home for the night. But one thing leads to another, and both end up living together as he finds out her backstory and why she has run away from home.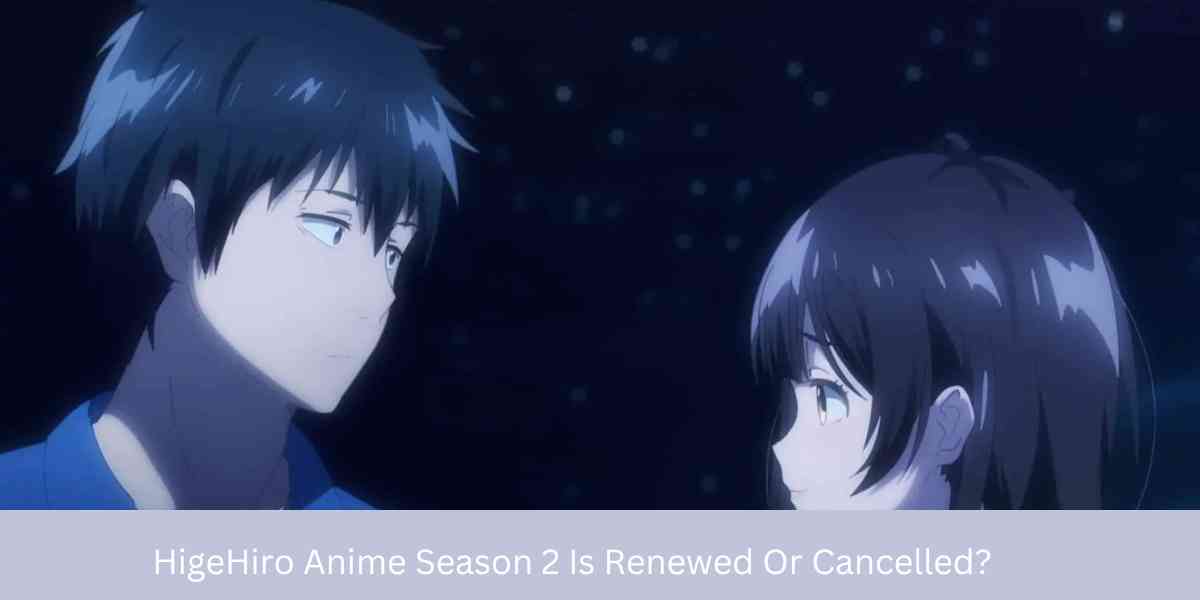 HigeHiro Anime Season 2 Release Date
Unfortunately, no release date has yet been announced for HigeHiro Anime Season 2. However, this does not mean an end to the series. Even though the animation adaptation covered the story the writer had originally written, there is a possibility of a sequel or a completely different spin-off story. The writer Shimesaba might also continue to add more to the story of the office worker and student and show further development of their relationship.
HigeHiro Anime Season 2 Plot
Because season 1 covered the whole story published in the novels, only a few speculations can be made about what the second season might deliver to the fans. Furthermore, from the storyline, it doesn't seem like it will continue further.
However, Shimesaba confirmed that she has recently been working on an epilogue story where Yoshida meets Sayu in the future. The writer also elaborates on Yoshida's relationships with both Gotou and Mishima. Even though the original story between Yoshida and Sayu has ended, the fans can still see how Yoshida lives his life after meeting Sayu.
HigeHiro Characters
Yoshida (吉田) voices by Kazuyuki Okitsu

Sayu Ogiwara (荻原 沙優, Ogiwara Sayu) voiced by Kana Ichinose

Airi Gotō (後藤 愛依梨, Gotō Airi) voiced by Hisako Kanemoto

Yuzuha Mishima (三島 柚葉, Mishima Yuzuha) voiced by Kaori Ishihara

Hashimoto (橋本) voiced by Yūsuke Kobayashi

Asami Yūki (結城 あさみ, Yūki Asami) voiced by Natsumi Kawaida

Aoi Kanda (神田 蒼, Kanda Aoi)

Kyouya Yaguchi (矢口 – 鏡夜, Yaguchi Kyouya) voiced by Ryōta Ōsaka

Issa Ogiwara (荻原 一颯, Ogiwara Issa) voiced by Kohsuke Toriumi

Mrs. Ogiwara (沙優と一颯 の母, Sayu to Issa no Haha), voiced by Ryoka Yuzuki

Yuuko Masaka (真坂 結子, Masaka Yuuko) voiced by Manaka Iwami
HigeHiro Anime Season 2 Trailer
Unfortunately for the viewers and anime fans, no trailer has yet been released for HigeHiro Anime Season 2. However, worry not! If you, as a fan, cannot stop thinking about the anime (and rightfully so!), you can further indulge in the story through the manga and novel. These light novels and manga series are also available in other languages and have been translated by their respective publications. The fans can even rewatch the first season of Hige Hiro on Crunchyroll to experience the thrill and warmth of the series again!