Andrew Tate, known for his MMA career and online influence, has recently come into the limelight following his detention in Romania for 30 days. Both Tate and his brother were arrested because of a human trafficking case along with a rape case. After his arrest made news, a search of Andre Tate's MMA career received particular interest. If you are also interested in Andrew Tate's MMA career, keep reading to know much more about his sporting background.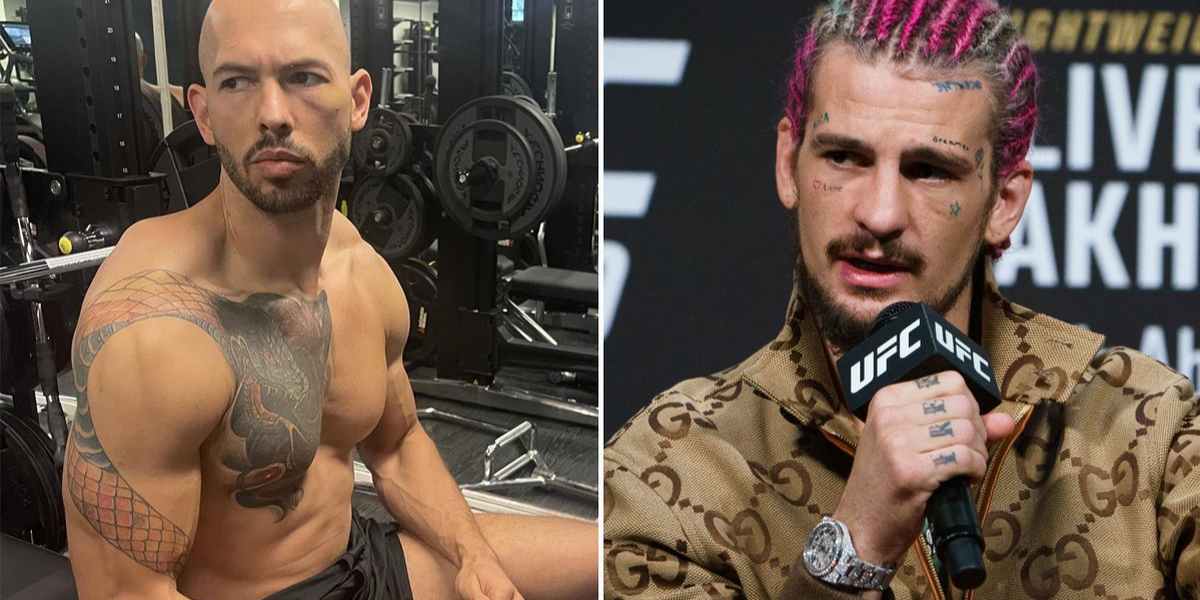 Andrew Tate MMA Background 
Andre Tate's MMA career started in 2006. He fought six times in Essex during the promotion of Ultimate Warrior. With a kick, he further in a fight broke Barnatt's ribs. He started his practice for various MMA fights in 2005. He also enjoyed a successful career as a kickboxer. Let us have a look at his timeline. 
In 2008, the International Sport Kickboxing Association in Britain ranked him in the seventh position in the category of Light Heavyweight kickboxer. In 2009, he won the British ISKA Full COntract Crushweight Championship, which was held in Derby. His win in the championship earned him the nickname "King Cobra." 
Later, he successfully won his first ISKA world title. He won the title by fighting a rematch via knockout against Jean-Luc Benoit. In 2013, he won his second title for the same. Ultimately, he became a world champion. His MMA career did not contribute much to his net worth. 
Andrew Tate MMA: A Controversial Kickboxer 
After his internet fame, many fans expect Andrew Tate to make a fighting return. Previously, Andrew Tate has competed in MMA and kickboxing as a part of his career. Once, there was news making rounds about a fight between Tate against Paul. However, chances are high that it won't happen anytime soon, considering his recent arrest in Romania. 
Even though Tate was a four-time world champion, he has, in fact, never taken part in any significant competition. Tate withdrew from MMA and kickboxing fights after he suffered an eye injury. However, he promised his fans that he would return to the ring soon. 
He became a controversial boxing figure in 2020 because of his fight against Cosmin Lingurar. It is because Cosmin Lingurar was just 19 years old during the war, and it was his debut fight. Tate has already fought 80 battles at that time, which makes the entire fight look very unfair. He was even called out for the same. 
Andrew Tate MMA Record 
In total, Andrew has participated in 85 professional fights, out of which he won 76 and ended up losing the other nine fights. This brings his success at professional kickboxing fights to 90%. 
Furthermore, he fought 3 MMA fights. Out of the 3 MMA fights, Andrew Tate won two wars. One win was through knockout, while the other was through the decision. He also competed in three UFC fights with the same winning and losing stats. Even though Andrew Tate has fought MMA, his forte does not lie in it. He is a kickboxing expert and not an MMA or UFC expert. 
A Look At His Training
Tate was able to become a world championship because of his training sessions. He confessions that he does train in the gym regularly. However, every day, he does 500-1,000 push-ups. Other bench press workouts follow it. According to different years, he underwent training six hours a day which helped him to become a competent professional kickboxer. 
Even though he is a sports figure, he is also quite popular on social media platforms as an influencer. He also supports numerous online ventures that help him in creating his wealth.