In 2022, investing is easier than it has ever been before. By creating accounts on various online trading platforms, you can explore different asset classes and learn how to invest in exotic products. In recent years, more and more people consider putting their money into crypto projects, even into those that are started by anonymous users. The reason for this growing popularity is the desire of many users to get quick profits from investing in a highly volatile market. Is it the right idea?
The crypto market is still terra incognita for many traditional investors. Obviously, it's difficult to figure out which coins are worth investing in when there is such a huge diversity of them and when you don't see real people behind the project, which is quite often.
Nonetheless, more and more people dare explore this market. The reward is quite alluring – we know the stories of when people made really impressive money by investing in cryptos. This is real, we see no serious grounds to say that this entire market is a scam. But you should be attentive because most projects that seem promising fail due to different reasons, and so their investors lose their funds. We want you to avoid this unpleasant experience. That's why we prepared the list of 5 cryptocurrencies to invest that aren't just safe to invest in but also promising from the perspective of financial gains.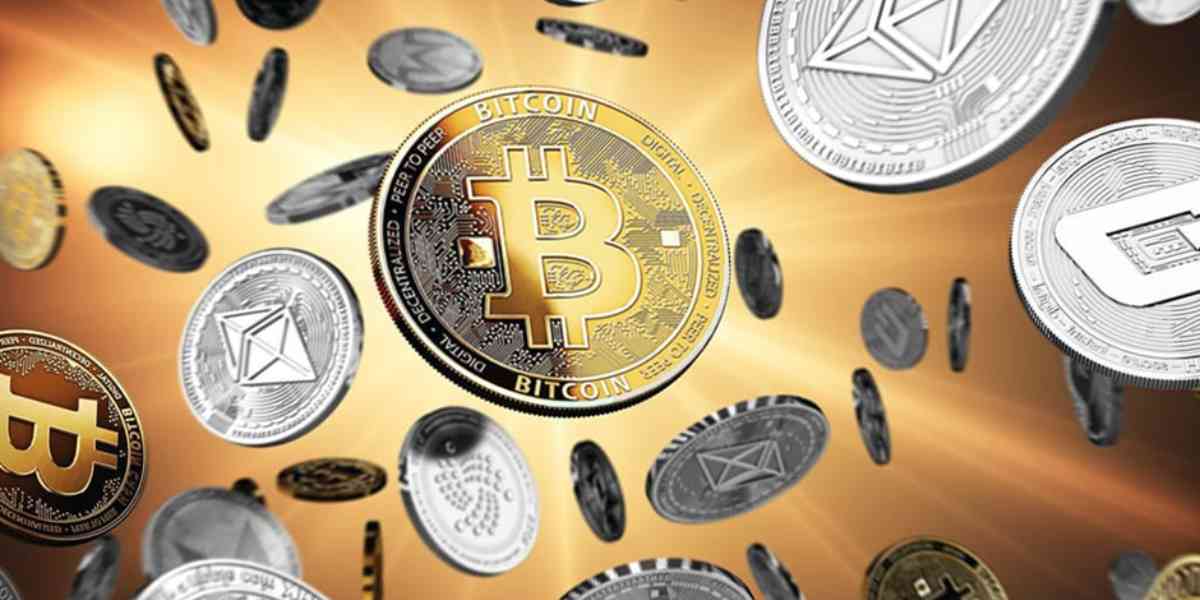 1. Bitcoin (BTC)
If you start a conversation about cryptocurrencies with an average individual who isn't interested in this, he or she will probably mention Bitcoin. This project is also the biggest one. Its current market capitalization is estimated at around $370 billion. There was a time when a single BTC was valued at over $68,000, which is enormous even for cryptocurrencies. As of the date of writing this review, the price of BTC is $19,402.
2. Ethereum (ETH)
The second-biggest cryptocurrency and the most beloved blockchain project among developers. Ethereum gained its fame thanks to the introduction of the technology of smart contracts, which is now adapted by the majority of blockchains because of its efficiency. The value of ETH fell during the spring crisis. Users, investors, and experts are waiting for the announced launch of Ethereum 2.0 because this event is expected to introduce many new features and cause the growth of the ETH price. The most optimistic prognoses say that ETH might even beat its all-time price record after the launch of Ethereum 2.0.
3. Binance Coin (BNB)
Launched by one of the biggest crypto exchanges, Binance, BNB quickly managed to become one of the biggest cryptocurrencies in terms of trading volumes and total market capitalization. We believe that BNB is greatly devalued today since it's worth $270 per token, while at the beginning of the year it was priced almost 50% higher.
4. Cardano (ADA)
Cardano (ADA) was launched in 2017. It has been growing and developing since that time. Cardano is even called an Ethereum killer. Why? Read more here.
Users report that this blockchain gets faster and more efficient, which will obviously lead to an increase in the ADA value. After the market crash, the ADA price dropped to around $0.35. Experts suggest that in the nearest future, ADA will rise to $1. That is why it might be the best time to invest in this cryptocurrency.
5. Dogecoin (DOGE)
DOGE isn't the most frequently-mentioned cryptocurrency in discussions about the best investment in that field. On the one hand, its design, the limited number of coins that can be mined, and its continuous declining movement don't let us say that this investment will bring you gains. On the other hand, DOGE is the first meme coin, and this fact constantly boosts hype around this project, which is one of the main drivers of the growing price in the crypto industry. DOGE can bring you great gains but we suggest that you should invest the amount you can afford to lose.
Basic rules of investing in cryptocurrencies
You shouldn't realize that investing in cryptocurrencies isn't the easiest activity. That's why you should know the basic rules.
1. Don't be too risky with your money
Investing in cryptocurrencies always involves risks but you shouldn't fall for risks too much. Be careful and try to minimize losses. This is difficult because of the general volatility in the cryptocurrency market. Evaluate your savings and estimate how much you can afford to lose, even if you are 100% confident that the project is reliable. Experienced cryptocurrency investors recommend devoting from 5% to 10% of your total investment budget.
2. Invest in cryptocurrencies through reliable platforms
To invest in cryptocurrencies, you should find a reliable platform because they will store your assets and your personal data. There are a lot of good solutions you can choose from. For example, you can choose special exchanges that focus only on cryptocurrencies, including Kraken, Binance, Coinbase, or trading platforms that provide access to other markets as well – eToro or PrimeXBT.
3. Diversify risks
If you want to ensure that you won't lose all your funds because of investing in cryptocurrencies, register an account on a brokerage service and create an investment portfolio that will include stocks, funds, commodities, and other products. We recommend allocating the majority of your funds to non-crypto investments.