Virgin River is a phenomenal romance series produced by Reel World Management. This American small-town drama is based on Virgin River novels by Robyn Carr and has been incredibly popular among its viewers. Undoubtedly, it has been featured in the top 10 Netflix series. A total of 2 seasons has been on air and has received much love from its fans. The good news for the fans is that Virgin River season 3 is all set to release this year, and just like the other two seasons, it will be a treat to watch all your favorite actors on one screen.
Virgin River Season 3 Release Date
To date, the release date of season 3 is not official. But according to the previous year's production schedules, we have reasons to believe that the filming is complete. Now awaits the long process of editing and dubbing. According to the Netflix list of April shows, the season will not air in April 2021. People wait anxiously for some new episodes, but they have to wait until they officially announce the release date. Still, we are optimistic about its release in 2021. Who knows we get this treat next month?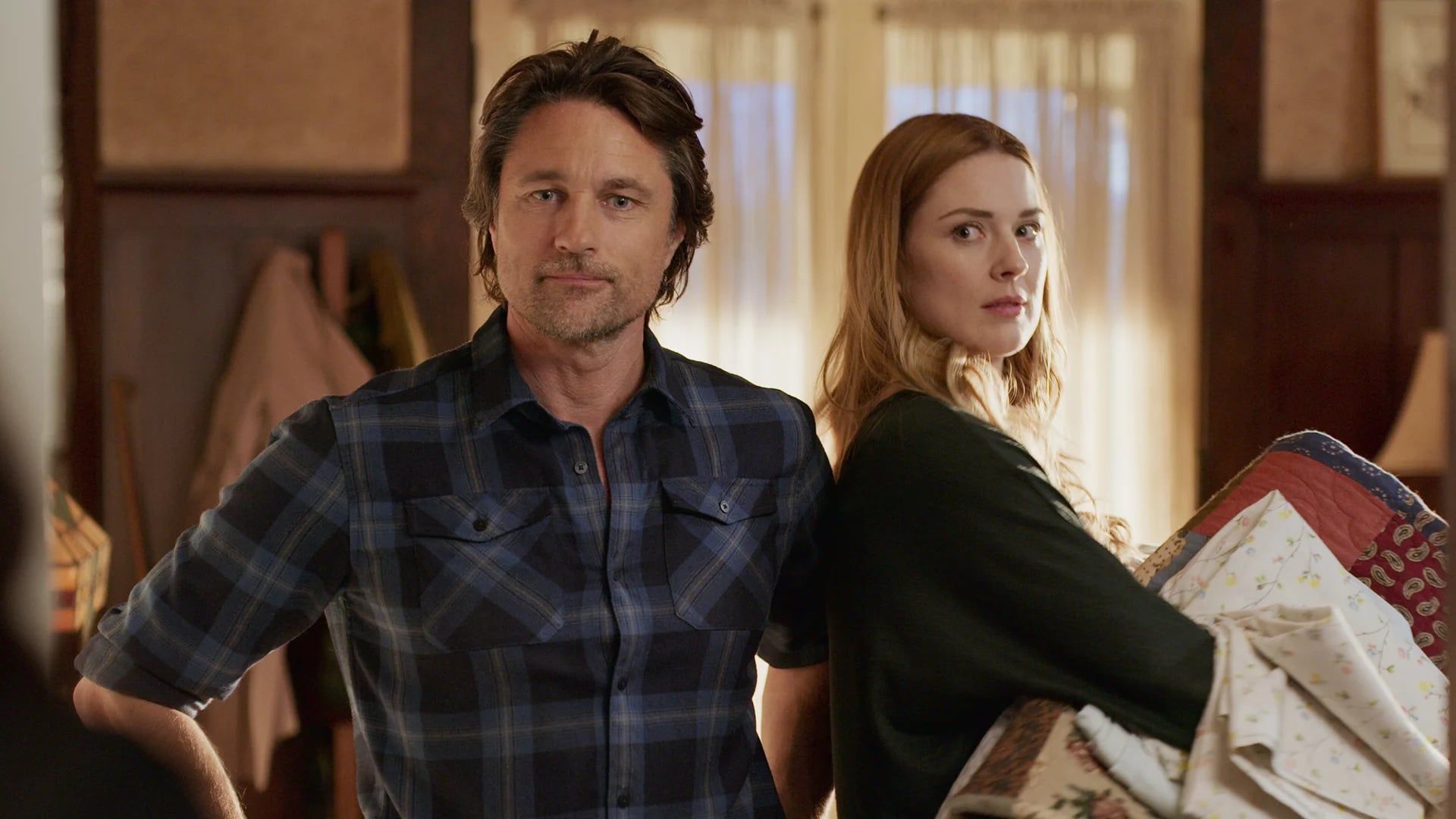 Cast
A nurse and midwife is the lead role of this series. As Melinda "Mel" Monroe, Alexandra Breckenridge is the nurse who has recently shifted to the Virgin River.
Jack Sheridan, played by Martin Henderson, is a former U.S Marine and suffers from PTSD. He is currently a bar owner of a local restaurant.
He has a friend from Marine as John Preacher. Similarly, Colin Lawrence is playing the role of Jack's friend. Additionally, Annette O'Toole is playing the role of Virgin River's mayor.
Moreover, the sister of Melinda lives in Los Angeles. Therefore, we will be seeing Jenny Cooper as Joey Barnes, i.e., Mel's sister. Jack has a friend with benefits named Charmaine Roberts, played by Lauren Hammersley. At the same time, Tim Matheson is playing the local physician as Vernon "Doc."
What's New
However, the good news is that this season some new cast members will join the show. Recently, Netflix unveiled them for this new season. One will be Jack's sister 'Brie' who's a lawyer by profession; Zibby Alen will play it. She will appear in all ten episodes.
Moreover, the second one will be Stacey Farber. She will join the Virgin season 3's cast as Lily's daughter.
A recent revelation on the show's official IG page shows that another new character will be joining us this season: The character will be Stella, and Jasmine Vega will play it.
Virgin River Season 3 Plot
The plot of this season is going to be the same as the previous ones. It's going to be an intimate, heartfelt, and emotional TV soap engaging a large audience.
Season 2 ended on nail-biting suspense for almost every character. The ending twist made the fans think about Jack's death while he was bleeding on the floor. There might be good news for the fans too, some Instagram posts about season 3 revealed that the Character of Jack would survive and give an appearance in season 3. He was shooting for season 3 with Mel, as shared in an Instagram post.
Meanwhile, Preacher would be deciding about taking the new opportunity away from his small town, or he would convince himself to help Christopher.
This season promises to answer many hidden queries in the storyline. There is no doubt why the fans are eagerly waiting for the season to be on-aired.